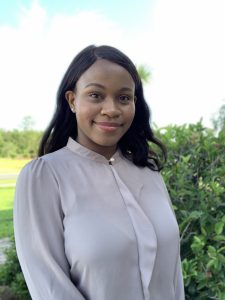 After graduation, most students are faced with the prospect of leaving their hometowns to pursue the career they just spent years working toward. This often means moving to a new state and leaving behind the comforts of home. For Rosandra Stephenson (B.S. 15' Media and Communication Studies), this also meant leaving behind the comforts of American culture and way of life as she embarked on a new journey in Daegu, South Korea.
While still at FSU, Stephenson had the opportunity to study abroad at Soongsil University in Seoul, South Korea. She says this about her experience:
"The opportunity to study abroad– let alone in a country you know little about– can be an overwhelming thought. Thanks to FSU CCI and everyone who helped me, however, this opportunity led to more than I could have possibly imagined.
During the spring semester of my Junior year as a student at FSU's College of Communication and Information, I decided to pack my bags and leave Ragans Hall for the Republic of Korea.  With the guidance of Dr. Stephen McDowell, I embarked on what ultimately became an experience that has shaped my life thus far, and likely for the years to come.
For four months, I was immersed in a culture I initially knew nothing about; that did not stop me, however, from falling tremendously in love with all the country had to offer. As the time had flown, I left the country with a longing to go back. Seven months after graduating from FSU, I returned to the country not as a student, but as a teacher.
The opportunity to give back to the Korean community as an English teacher has been an amazing and engaging experience, and I have developed lasting bonds with the Korean community, as well as those in the Office of Education. I thank the Florida State University College of Communication tremendously for this experience; not only was the college the catalyst that drove me to love Korea, but I was well prepared to give speeches at new teacher orientations, serve as a regional mentor, and tackle numerous tasks that would have been difficult otherwise.
I recommend the opportunity to study abroad as a Communications student to the moon and back; the experience is not only fun, but the number of personal and professional growth possibilities can be endless (not to mention the memories)! Thank you FSU CCI!"
While in South Korea, Stephenson fell in love with the country and its people, leaving determined to go back again. And that's just what she did. After graduation Stephenson made the move permanently to Korea where she has lived and taught English for the past three years. "After teaching for some time, I was selected to work under the Office of Education as a Mentor over a tri-city area. I also had the opportunity to speak at new teacher orientation, lead a city debate team under the Office of Education, as well as a wealth of other experiences," she shares.
Stephenson recently returned to the states to pursue a graduate degree in International Education Administration & Leadership. She gives CCI a lot of credit for this decision. "Outside of my time at Soongsil, FSU had a tremendous impact on my decision to pursue a career in education and international work. As a communications major, I had the chance to meet international students in my major living the experience I had had. I learned about the educational systems in their countries (both the positive aspects as well as the nuances of the systems), and became more and more comfortable and interested in their cultures as well.  Two courses in particular that really opened my eyes to the international possibilities were Interracial/Intercultural Communication (SPC4710) as well as a Special Topics course (INR3932/INR5932) which was an Intercultural Dialogue Seminar (while it wasn't a course that fulfilled any Communications major requirements, it was among the most eye-opening courses I had ever taken). Upon graduating, my desire to work abroad exponentially grew," she explains.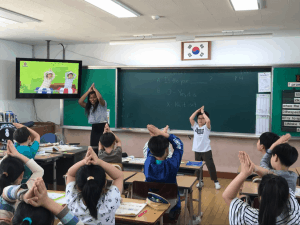 "I'm very glad to hear about the significant impact that the international academic exchange in Korea had for Rosandra Stephenson.  Her story is a great example of why our academic exchanges are an important opportunity for students in our College," says Dr. McDowell. Stephenson hopes a graduate degree will allow her to help other students study Communication abroad just like Dr. McDowell helped her.