FSU Media and Communication Studies Alumna, Orlagh O'Rourke, is proof that you can do anything you set your mind to. Her childhood passion for cartoons and TV shows transformed into her current career as a Marketing Coordinator at Cartoon Network after graduating from FSU in 2019.
O'Rourke recently celebrated her 1-year work anniversary at the company and is excited to see what the next year brings. Read on to learn more about O'Rourke's experiences working at Cartoon Network and how her education from the School of Communication helped prepare her for her career.
CCI: You said that working at Cartoon Network has been a childhood dream of yours. Why did you love cartoons and TV? What were your favorite shows as a kid?
O'Rourke: "As a young kid, I always had a passion for anything entertainment and cartoons – I honestly can't recall a time when I wasn't interested in that field! Cartoon Network was a childhood staple of mine and I fell in love with the stories and the characters. The channel felt like home to me and I just had a gut feeling that this was something I was meant to do. At the time, I knew I wanted to work for Cartoon Network but it took me a few years to REALLY figure out what specific role I wanted."
"A few of my favorite shows were/are Ed, Edd, N Eddy, Codename: Kids Next Door, and Teen Titans!"
What work experience did you have prior to the Cartoon Network job? How did you prepare yourself to get that position?
O'Rourke: "Starting out at FSU, I double majored in Media Communications and Editing, Writing, and Media which helped me learn more about the industry as well as opened up many doors for networking opportunities. Additionally, I had prior internships at the Home Shopping Network, a few local Tallahassee agencies, and upon graduation, I worked at TNT/TBS for 8 months as a Marketing Strategy intern. These internships really helped me dive head first into marketing and learn valuable skills that can't be learned in the classroom!"
"I also was a brother of Alpha Kappa Psi, a professional business fraternity at Florida State where I developed the crucial skills to become a stronger leader, a more rounded individual, and a better professional businesswoman. The skills I learned as a member helped make me stand out amongst other applicants when I applied to Cartoon Network."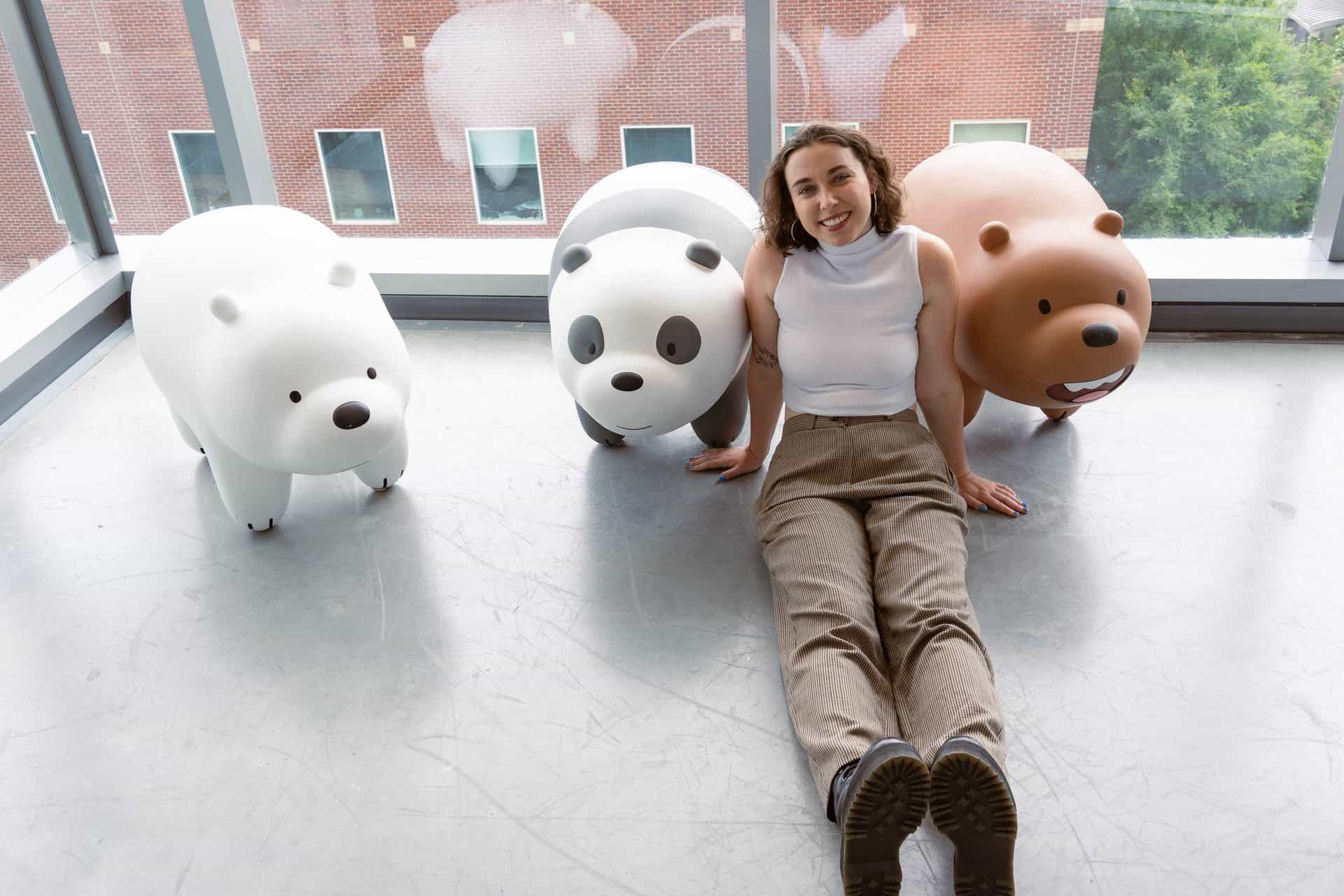 CCI: What was the interview process at CN? How did you feel after the interview and when you got the position?
O'Rourke: "I saw the job opening on LinkedIn and immediately jumped at the chance. I messaged the manager who had posted the position (soon to be my future boss!) and once she reviewed my resume, we arranged an interview for the following week. The entire process took about 2 weeks with two separate interviews and a writing test."
"Honestly, I was a bit nervous during my interview. However, I realized that I was talented, qualified, and could bring a TON to this team! I believe that my confidence and enthusiasm for the role really helped me stand out among other candidates. When I got the job, I honestly cried and jumped around in my room! Dreams do come true if you work hard and believe in yourself."
CCI: What are your responsibilities as Marketing Coordinator at CN? What has been your favorite project to work on?

O'Rourke: "As a Marketing Coordinator for Cartoon Network and Cartoonito (CN's Preschool block) my main duties are copywriting and publishing for the social team across Cartoon Network's official social media channels. In addition, I assist my manager with social campaign strategy, community management, YouTube management, and any other tasks that arise."
"My favorite project to work on so far has been Cartoon Network's 30th Anniversary, which was October 1st. It was such a fun campaign to work on – it was an amazing celebration of 30 years of cartoon history. One of my favorite parts about my job is seeing fans react to the content we put out – it makes all the hard work worth it!"
CCI: How has your education at FSU helped you in your career endeavors?

O'Rourke: "I had amazing professors who saw potential at times when I didn't see it, as well as a fraternity who pushed me to become my best professional and individual self. I am a big believer in surrounding yourself with a community that both supports and challenges you – it truly makes all the difference in the world!"
CCI: Any advice to current CCI students looking to work at a big company like CN or in the communications/entertainment industry?
O'Rourke: "NETWORK. Seriously. You'll never know what connections you make today will open a door tomorrow. Create and maintain a LinkedIn, update it often, and create a brand for yourself. Go to networking events, reach out and personally introduce yourself to recruiters. Companies remember candidates who make a personal connection.
"Also, know that what is meant for you will not pass you by. Work hard but practice patience with yourself, you are doing your best!"
Connect with Orlagh on LinkedIn here to see what she's up to next at Cartoon Network.
Are you an alumni and want to be featured on our website? Fill out the Alumni Interview form!