From May 31st– June 7th, the FSU Debate Team took part in the Transatlantic Dialogues for Future Leaders tournament in Paris, France. The tournament was the final part in a series of debate and dialogue competitions that the Debate Team participated in over the course of the Spring 2022 semester.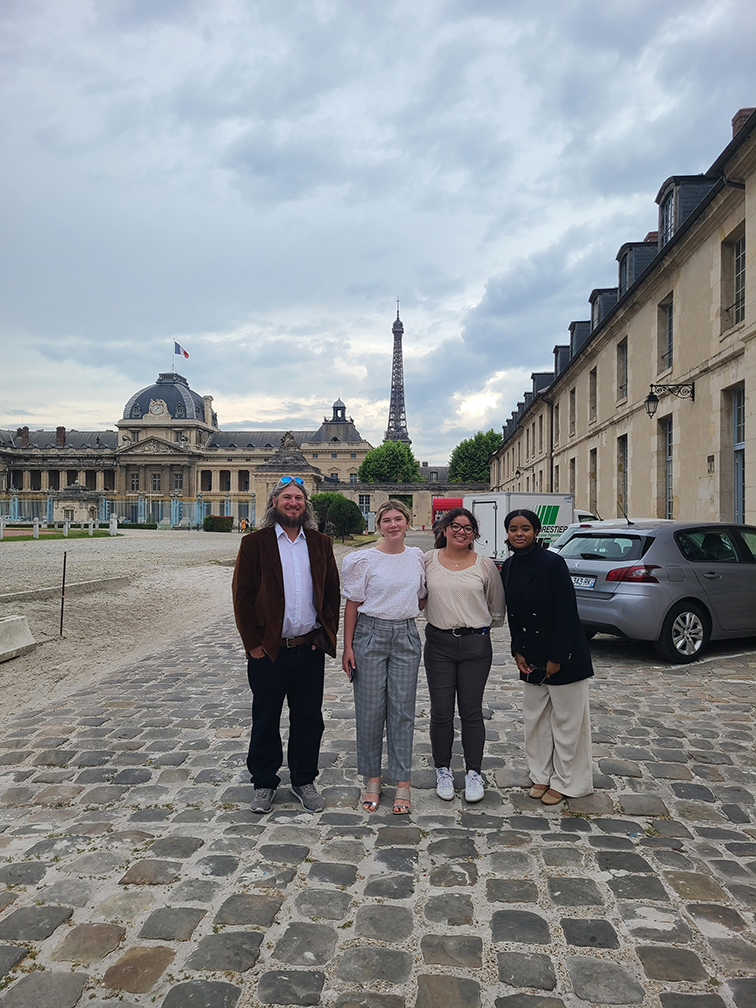 At the tournament, the team debated policy ideas for implementing the New Urban Agenda, which covered topics such as the New Paris Climate Accord and sponge cities. For each topic, the team competed against debate teams from other universities including George Washington University and Vanderbilt.
The team's instructor, Dr. Avery Henry, stressed the collaborative nature of the tournament. "Even though there was a competitive element, the students were encouraged to work together, share research, and to help each other become better advocates," Avery said.
The trip also offered opportunities to explore the history and culture of the region. The tournament hosts took students on a walking tour of Paris, and students explored historic sites like the Eiffel Tower, the Louvre, and the military base that once housed Napoleon's office.
"I hope the students take away a passion for civic engagement, dialogue, and deliberation," Henry said. "This tournament was a unique opportunity to collaborate with students in Europe and the US, learn about international policymaking, and deliberate over well-researched and presented topics. [The students] expressed how much they enjoyed this competition and I share their sentiment. It is an experience that we will not forget."