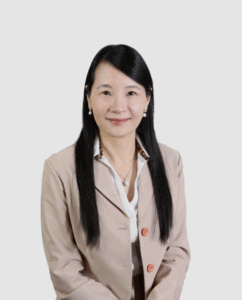 Dr. Shuyuan Ho, an associate professor in the School of Information, is one of six scientists nationwide that have been awarded the 2021 National Science Foundation (NSF) Trusted CI Fellowship.
This program seeks to empower researchers with up-to-date and advanced cybersecurity knowledge so that they can serve as liaisons to their respective communities. Dr. Ho will keep track of the scientific needs of the FSU community, and report on her findings so as to address specific cybersecurity needs. As a fellow, Dr. Ho will attend the NSF Cybersecurity Summit, collaborate with PEARC (Practice and Experience in Advanced Research Computing), while taking on related professional development opportunities. She will also receive advanced cybersecurity training as a participant in Trusted CI activities.
Dr. Ho's research focuses on human-computer interactions to investigate instances of computer-mediated deception. NSF awarded Dr. Ho funding in 2016 for her work designing human-centered computing experiments that use a virtual environment to simulate a complex trust infrastructure that tests human behavior online. She received recognition for her work in creating online game protocols that study human deception and betrayal in virtual environments. Dr. Ho's research further focuses on collective mechanisms for detecting cyberbullying hotspots, cyber forensics, and cyber defense education where she sets up sandbox platforms to simulate interactive cyber threats. Dr. Ho has been working with Dr. Melissa Gross on collective learning for developing cyber defense consciousness, and the resulting paper has been recently published by the Journal of Information Systems Education. Dr. Ho also founded the FSU iSensor Lab in 2010 to research human behavior in cyberspace.
To learn more about the Trust CI Fellows Program, click here.
To learn more about Dr. Ho's research click here.
To read the recent work by Drs. Gross and Ho click here.