On September 19, 2022, Florida State University and Florida A&M University presented an advanced screening of Till, a film which chronicles Mamie Till Mobley's relentless pursuit of justice for her 14-year-old son, Emmett Till, who was lynched in 1955 while on a trip to Mississippi.
The advanced screening included a guest panel, which featured Till producer and co-writer Keith Beauchamp, FAMU's Interim Director of Black Archives Dr. Darius Young, CCI's Fannie Lou Hamer Professor of Rhetorical Studies Dr. Davis Houck, and moderator Dr. Stephanie James Harris.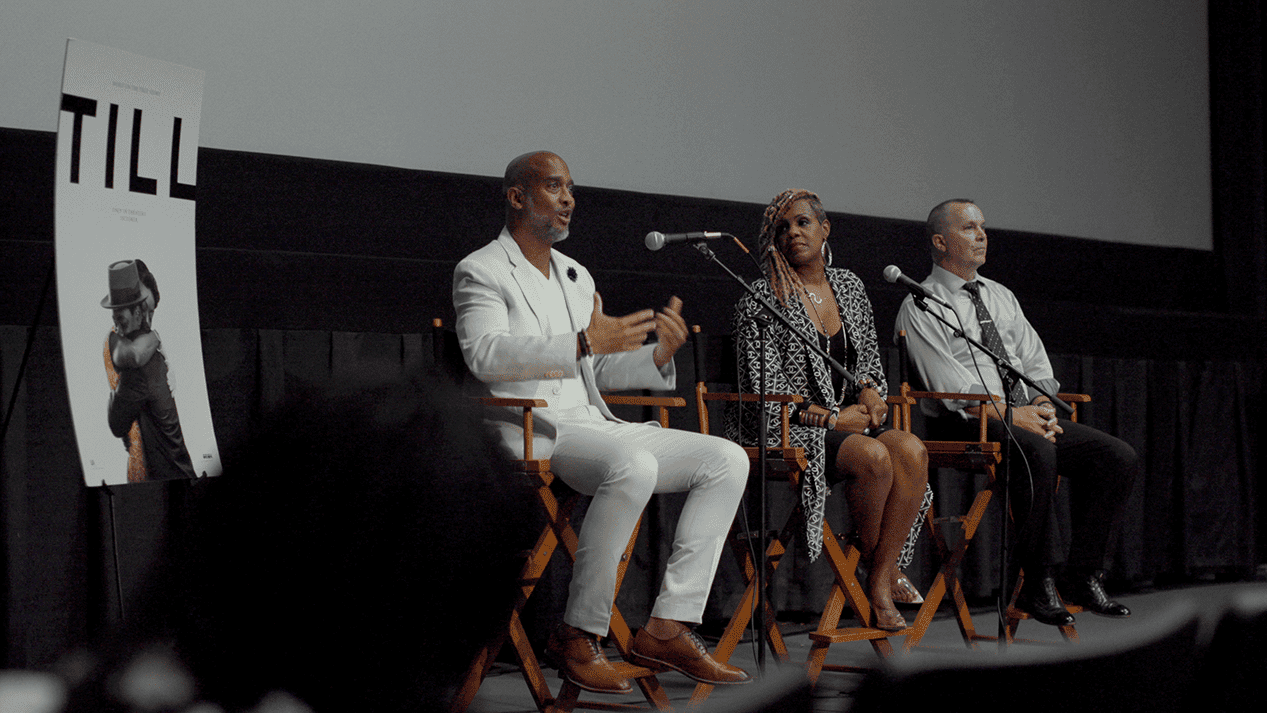 When asked about the significance of Emmett Till's story, Houck answered, "You can't really study the Mississippi movement without understanding just how foundational the Till story was/is to many who grew up with it."
Beauchamp was one such person who grew up with the story of Emmett Till, and credits it with influencing many of his decisions as an African American male growing up in the United States.
"It became an educational tool for the racism that still exists in this country today," said Beauchamp. "When you look at the racial and political backdrop that we're currently witnessing, nothing speaks more than the story of Emmett Louis Till. Those same social ills that we had in 1955 we have inherited today. We must understand the past so that we can proceed and fight for equality in this country."
Students in attendance had the opportunity to ask the panelists about the making of the film, the impact of Till's story on the Civil Rights movement, and the work which needs to be done to achieve racial equality in the United States.
"I hope [the audience] leaves with lots of questions and lots of curiosity," said Houck. "We hope the film is just an opener in a long conversation about justice in this country and how the Till story continues to resonate."
For information on the film, click here.