Recently, two College of Communication and Information alumni– Andres Bascumbe and Drew Piers– were named not only Notable Noles, but also 2022 Reubin O'D. Askew Awardees. This award, named in honor of former Governor Askew, recognizes young alumni's contributions to their state, nation, and university and is the highest honor bestowed upon young alumni by the FSU Alumni Association.
Read on to learn more about CCI's Reubin O'D. Askew Awardees.
Andrés Bascumbe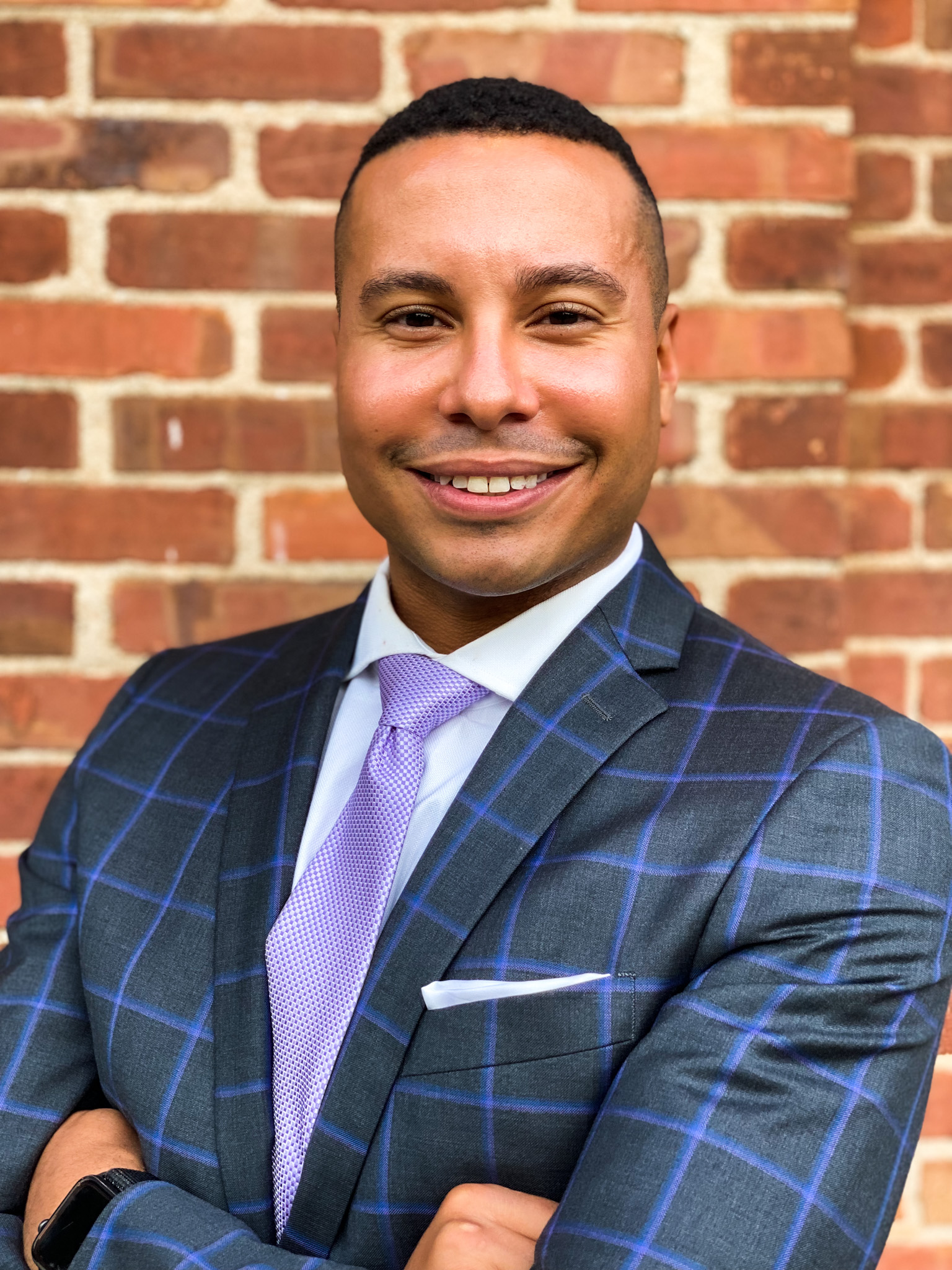 U.S. Army Reserve First Lieutenant Andrés Bascumbe (FSU B.A. Communication/Media Studies and Spanish, American University Washington J.D. '15) currently resides in Washington D.C. and leads Federal Affairs at Block, Inc, the parent company of brands such as Cash App, Square, and TIDAL among others. Prior, Bascumbe worked on Capitol Hill for 5 years during which he worked as one of Chairwoman Maxine Waters's youngest advisors. Bascumbe also serves as a Lieutenant in the United States Army Reserve, and while attending the U.S. Army Officer Candidate School, he became the first openly gay man to serve as Vice President of his class, breaking barriers for future officer candidates. 
During his time at FSU, Bascumbe was extremely involved across campus leading in organizations such as the Hispanic Latino Student Union, Student Government, and the Student Alumni Association's Leadership Council. When asked what effect his collegiate years had on his career, he shared, "My career today is defined by the education I received at CCI. I got the opportunity to learn from leaders like Michelle Laurents and Mark Zeigler. Professors who saw my promise and taught me how to communicate effectively and profoundly. From courses like Intro to Mass Media, to Public Speaking, Mass Media Law, and Multicultural Marketing Communications, each course gave me a new tool to approach a career of communication and public policy…I owe my entire career trajectory to CCI and everyone who believed in me while I was a student."
In addition to his busy career, Bascumbe also serves as a council member on FSU Alumni Association's Young Alumni Network as well as a board member at the FSU Alumni Association's Pride Alumni Network. On the motivation behind these roles, he shared "FSU has given me the opportunity to change my perspective or to gain a new experience time and time again. I came to Tallahassee as a queer person of color from the deep south. My first opportunity to lead was given to me in Tallahassee. FSU gave me the opportunity to be my authentic self and learn in an open and inclusive community. The very least I can do is ensure that others get a chance to experience the magic that is FSU, as well."
On receiving the Reubin O'D. Askew Award, Bascumbe shared, "To say I am honored is an understatement… When I found out I received the Reubin O'D. Askew award I was forced to think about what I have accomplished. I have overcome adversity but also experienced fortune. I'm certainly proud of myself but moreso unbelievably humbled to be named an awardee amongst such brilliant Seminoles."
Drew Piers
Drew Piers (B.S. Public Relations and Political Science '14, M.S. Applied American Politics and Policy '17) is the Managing Director at Sachs Media where he leads strategy for a broad range of clients and creates impactful communication campaigns. He started as an intern during his time as an undergraduate student at FSU and is now the youngest partner in the firm's history. 
As Managing Director, Piers's primary focus is public affairs communications work where he is able to help clients tell their story and advocate for innovative policies. 
 "The work we do at Sachs Media really helps change the world – and that's unbelievably exciting," Piers shared, "We've worked on campaigns that have secured billions of dollars for cancer research, passed national civil rights legislation, created $100 million to help hardworking families buy a home, paved the way for a clean energy future, provided millions of meals to struggling families, and so much more." 
Piers expressed that his time at FSU was a complete "game changer" for his career; he shared how "the professors and faculty prioritized real-world experiences that made it easier for students to do great work in and out of the classroom. They helped us create a solid foundation in the fundamentals of communications, sharing how research, messaging, creativity, and planning all align to make effective campaigns. I am so grateful to the CCI community for developing such a top notch program." 
Drew Piers is also passionate about giving back to the Tallahassee community and has worked with organizations such as Big Brothers Big Sisters of the Big Bend, Legal Aid Foundation of Tallahassee, and the Florida Public Relations Association. In addition, Piers is also an adjunct professor at FSU where he teaches political communications to master's students. 
When asked about receiving the Reubin O'D. Askew Award, Piers said it was "incredibly humbling." 
"FSU was a launchpad for my life and my career, and I owe so much to the people who helped guide me as a student and young professional," said Piers. "I'm in the position I'm in now because I had a tremendous amount of help and support along the way from professors, colleagues, peers, and others who opened doors for me and cheered me on every step of the way." 
Click here for more information on the award and a full list of awardees.