Poverty, aging, climate change, and pollution are just a few of the complex global issues that impact us. Solving these problems takes more than one individual or mindset. Collaborative Collision 2.0 (CC 2.0), a guided team development program led by the Office of Research and Development, seeks to help solve these issues by building teams of researchers from all academic areas.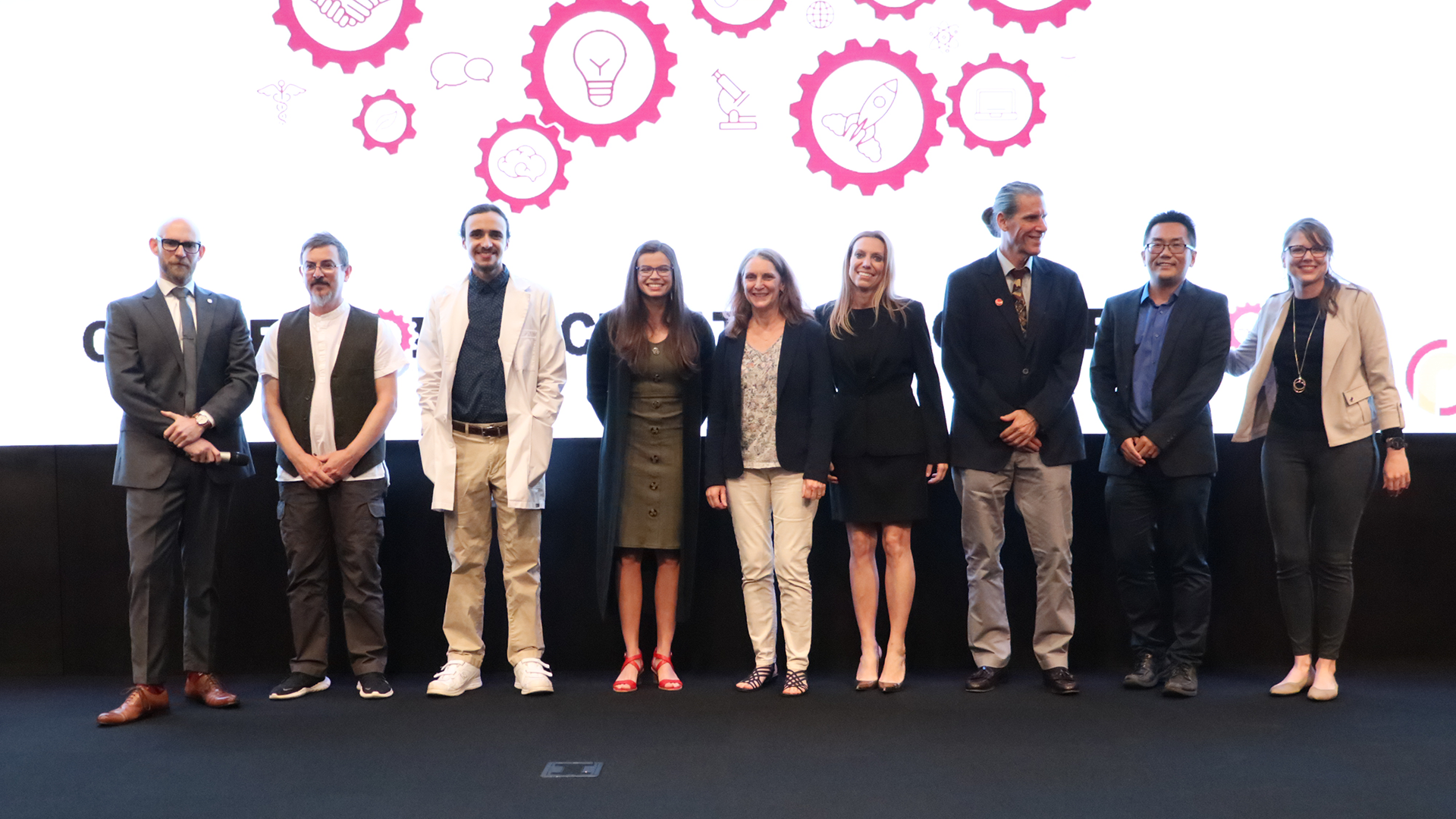 CCI had members on three of the winning teams, including team DeepCare, who received the $50,000 award, which is the highest amount of funding a pilot project can earn.
DeepCare's project specifically focuses on developing AI-based interventions for supporting the quality of life of older adults that are at risk of Alzheimer's disease and related dementias.
School of Information Associate Professor Dr. Zhe He, who has an extensive background in Artificial Intelligence (AI) and dementia-related research, was the principal investigator on DeepCare.
"I have been doing research in the landscape of Alzheimer's disease since 2019," He said. "I have been working with an interdisciplinary team at FSU on an NIA R01 project focusing on developing just-in-time AI-based intervention to promote older adults' adherence to mobile-based cognitive training games."
In the second stage of CC 2.0, Incubator, the team members of DeepCare met to discuss their area of focus for the competition. Incubator Guide Evangeline Coker discussed her team's obstacles and successes during the 10-week Incubator phase.
"We worked to define what area of 'health' [the team] would focus on, and how their different skills in AI could work together to solve that health challenge," Coker said. "Their research 'languages' were different, so we had to learn how to understand each other first."
Although the members of DeepCare come from different FSU colleges, they found they shared interests in both AI and data analytics. For a few of the researchers, the project had a personal connection to them as they've been impacted by dementia affecting their families.
As DeepCare's Incubator guide, Coker assisted with the development of their research project. Additionally, she helped unify a diverse group of researchers into a cohesive team.
"I use my skills as a mediator, a collaborator, and a director to coach them along the process, making sure everyone's voice is heard, no idea is ignored, and the collective becomes unified with a singular goal that incorporates everyone's strengths," Coker said.
Collectively, participants in Spring 2022's Collaborative Collision program were interested in community-related challenges and questions. For example, challenges addressed included areas such as Environmental Communication, Diversity in STEM, and Energy Resilience.
School of Communication's Dr. Brian Graves also worked on one of the projects that received funding. CCI spoke with Graves to understand the team's focus on their research that addresses issues in Environmental Communication.
"Our team is working with Wakulla Springs advocates to help them make informed decisions on how best to protect the springs, as well as find ways to communicate these issues to the broader public, including voters and policy-makers," Graves said.
The Environmental Communication team was awarded $40,000 in funding for their pilot project. As they take the next steps, they plan to work from the "ground up" by first listening to local stakeholders. After identifying their specific challenges, the team will begin to reach larger audiences with the development of a communication "tool kit." In the near future, Graves and his team want to reach the national and global levels with the environmental model that they create.
"Looking to the future, we will pursue the National Science Foundation and other external funding sources to further implement, test, and refine the model by working with Springs advocacy groups across Florida, and then with environmental groups across the nation, and even globally," Graves said.
Three out of the four teams that earned funding had CCI faculty on them. The names of those CCI faculty and their pilot projects can be found down below. For more information, including the team pitch videos, click this link here.
Deep Care: Artificial Intelligence & Quality of Life in Older Adults at Risk of Alzheimer's Disease and Related Dementias, Zhe He (iSchool, PI)
CCI Team Members: Jonathan Adams and Lucas von Hollen
Environmental Communication, Ming Ye (EOAS, PI)
CCI Team Member: Brian Graves
Diversity in STEM Roxanne Hughes (MagLab, PI)
CCI Team Member: Shannon Hall-Mills