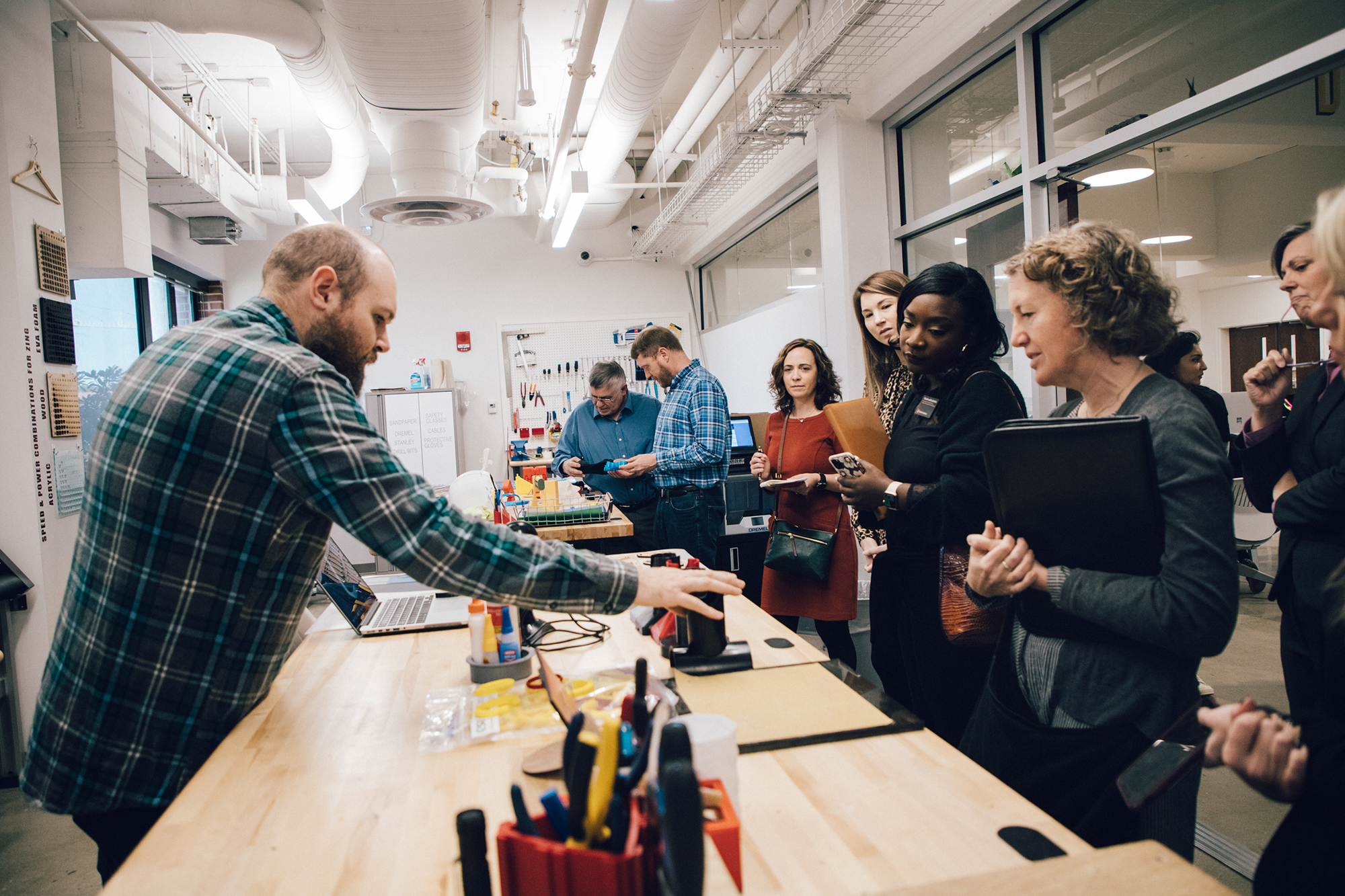 FSU College of Communication and Information (CCI) hosted a team of visitors from the College of Information and Communications (CIC) at the University of South Carolina (UofSC). Deans and directors from CCI and CIC spent November 20th discussing the unique opportunities available to colleges where Information and Communication are combined into one academic unit.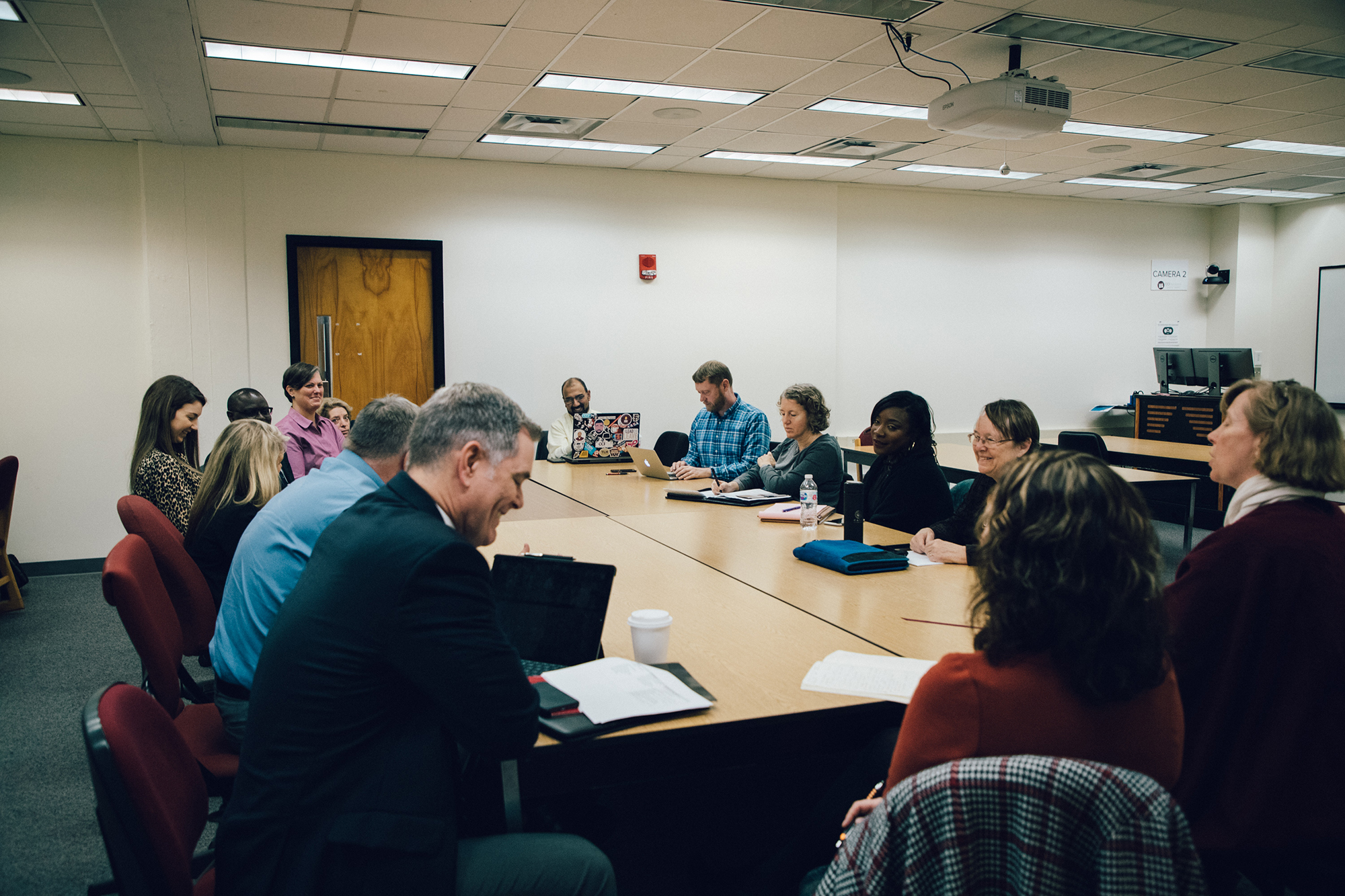 "We brought our leadership team to CCI to learn from the best," said CIC Dean Tom Reichert. "Our goal is to see how other comparable programs—with both communication and information under the same roof—work together. My leadership team was very impressed by both the innovation and personnel in the CCI. We can't thank CCI enough for the hospitality and to Dean Dennis for the invitation. We hope CCI will visit us in South Carolina soon."
In addition to FSU and USC, there are five universities in North America that combine Information and Communication into one college: Kent State University, Rutgers University, University of Alabama, University of Kentucky, and University of Tennessee.
During the November 20th visit, the administration teams from CCI and CIC toured CCI's academic facilities, had group discussions, and had individual meetings with "position partners" who have similar roles across the two colleges. Objectives for the visit's discussions focused on opportunities associated with increasing diversity, inclusion, and equity among students, faculty, and staff. Additionally, the groups explored research opportunities unique to each unit's disciplinary strengths and innovative curriculum design ideas.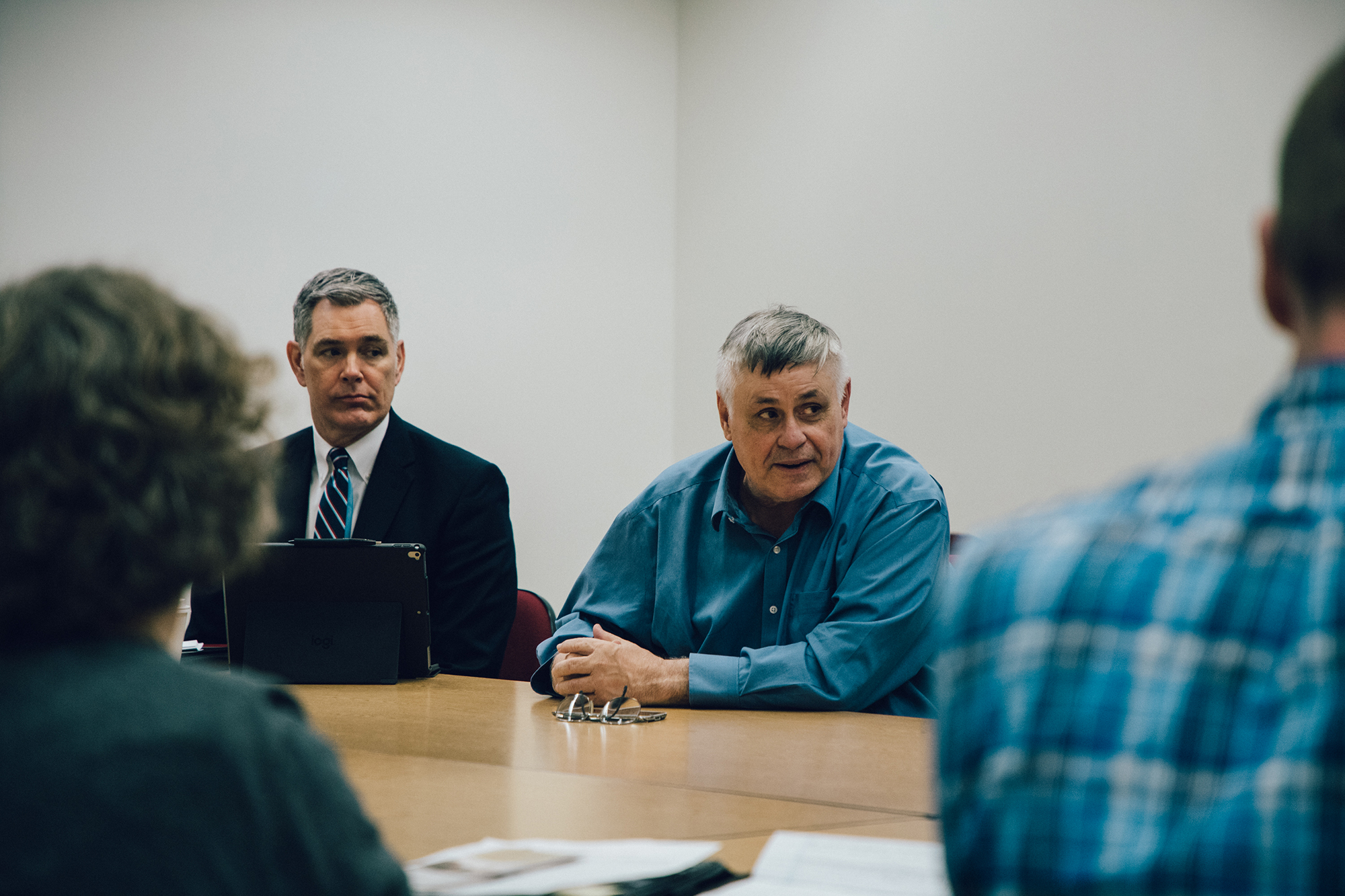 "Getting an opportunity to learn from a College similar to ours is invaluable to us," said FSU CCI Dean Larry Dennis. "The enthusiasm and innovation of the University of South Carolina's College of Information and Communications leadership team helped us think broadly about our own opportunities. We hope to extend the collaboration through additional conversation and by engaging the other U.S. colleges focused on communication and information."
Participating deans and directors
Tom Reichert, Dean – UofSC CIC
Larry Dennis, Dean – FSU CCI
Andrea Hickerson, Director, School of Journalism and Mass Comms – UofSC CIC
Jennifer Proffitt, Director, School of Communication – FSU CCI
Dick Kawooya, Assistant Director, SLIS – UofSC CIC
Kathy Burnett, Director, School of Information – FSU CCI
Kim Thompson, Associate Dean for Academic Affairs – UofSC CIC
Michelle Kazmer, Associate Dean Academic Affairs and Faculty Development – FSU CCI
Rushondra James, Assistant Dean for Student Services – UofSC CIC
Danyele Martin, Assistant Dean Student Affairs – FSU CCI
Brytnee Leigh, Assistant Dean Administration & Finance – UofSC CIC
Ebrahim Randeree, Associate Dean Finance & Administration – FSU CCI
Rachel Rolli, Executive Assistant to Dean – UofSC CIC
Elaine Howard, Executive Assistant to Dean – FSU CCI
FSU CCI Associate Deans
Paul Marty, Associate Dean for Innovation
Marcia Mardis, Associate Dean for Research