Associate Professor of Communication Dr. Russell B. Clayton received Florida State University's 2022-2023 Distinguished Teacher Award, the University's most prestigious honor for teaching.
Clayton, who had previously been the recipient of university and college-level teaching awards since joining the faculty in 2015, became the fourth College of Communication and Information (CCI) faculty member to receive it.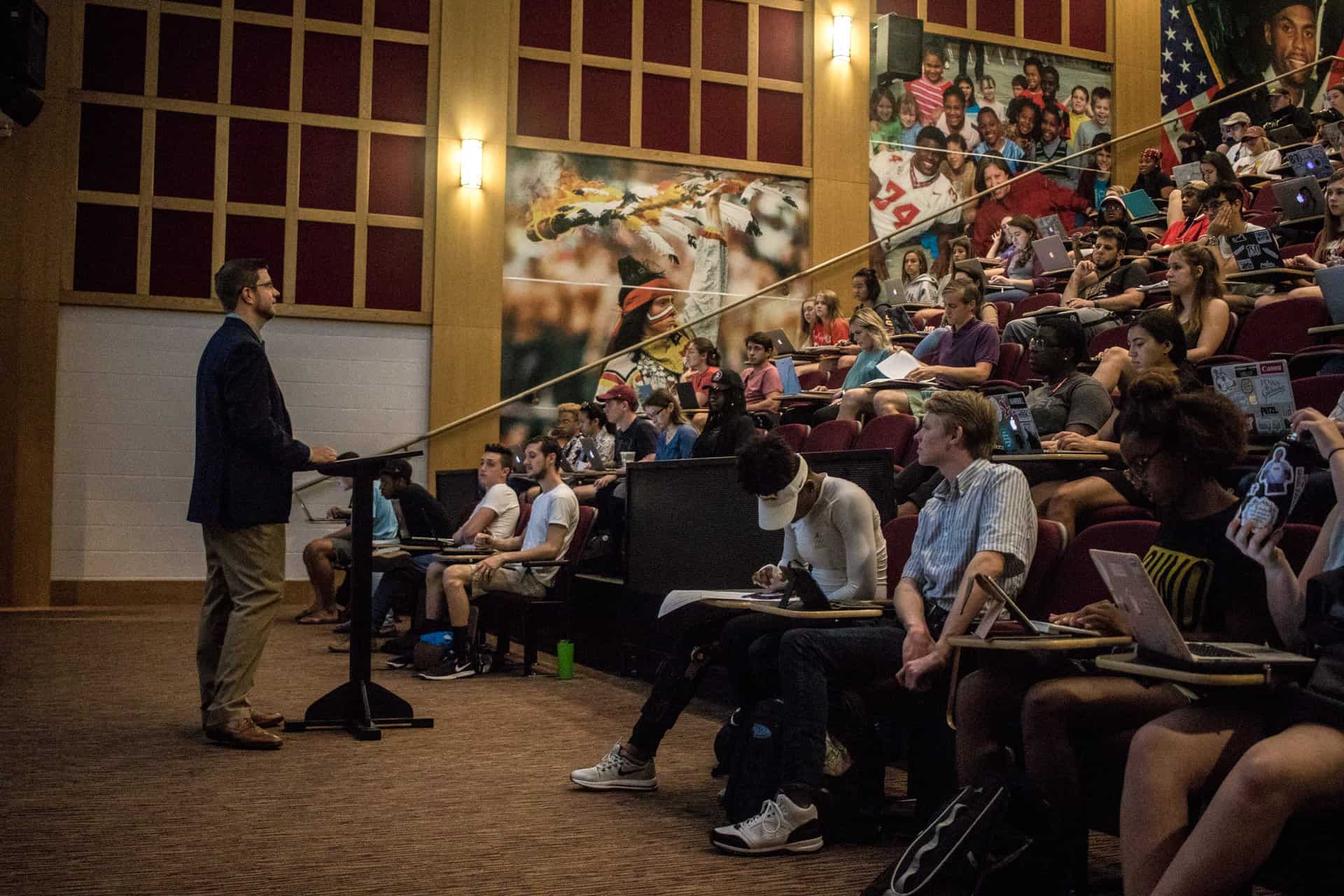 "I was surprised and honored upon hearing that I was this year's recipient," Clayton said. "For a group of colleagues and students to consider me for this award has been surreal and a humbling experience."
"The standard for teaching excellence at Florida State University was set by faculty long before I arrived at FSU and is a standard my colleagues in the School of Communication and colleagues across the University continue to meet and exceed," he added.
Students at all levels applauded his accomplishments and spoke about his passion and attention to their respective successes.
"His enthusiasm for teaching is infectious," said Emily Sarra, one of his current students. "I am blessed to have him as my mentor," added doctoral student Junho Park. "He deserves this recognition and more for his outstanding contribution to the field and the university."
Dr. Clayton, who directs the Cognition and Emotion Lab at the School of Communication, traditionally presents research in his classes and encourages his students to understand the practical benefits of academic studies.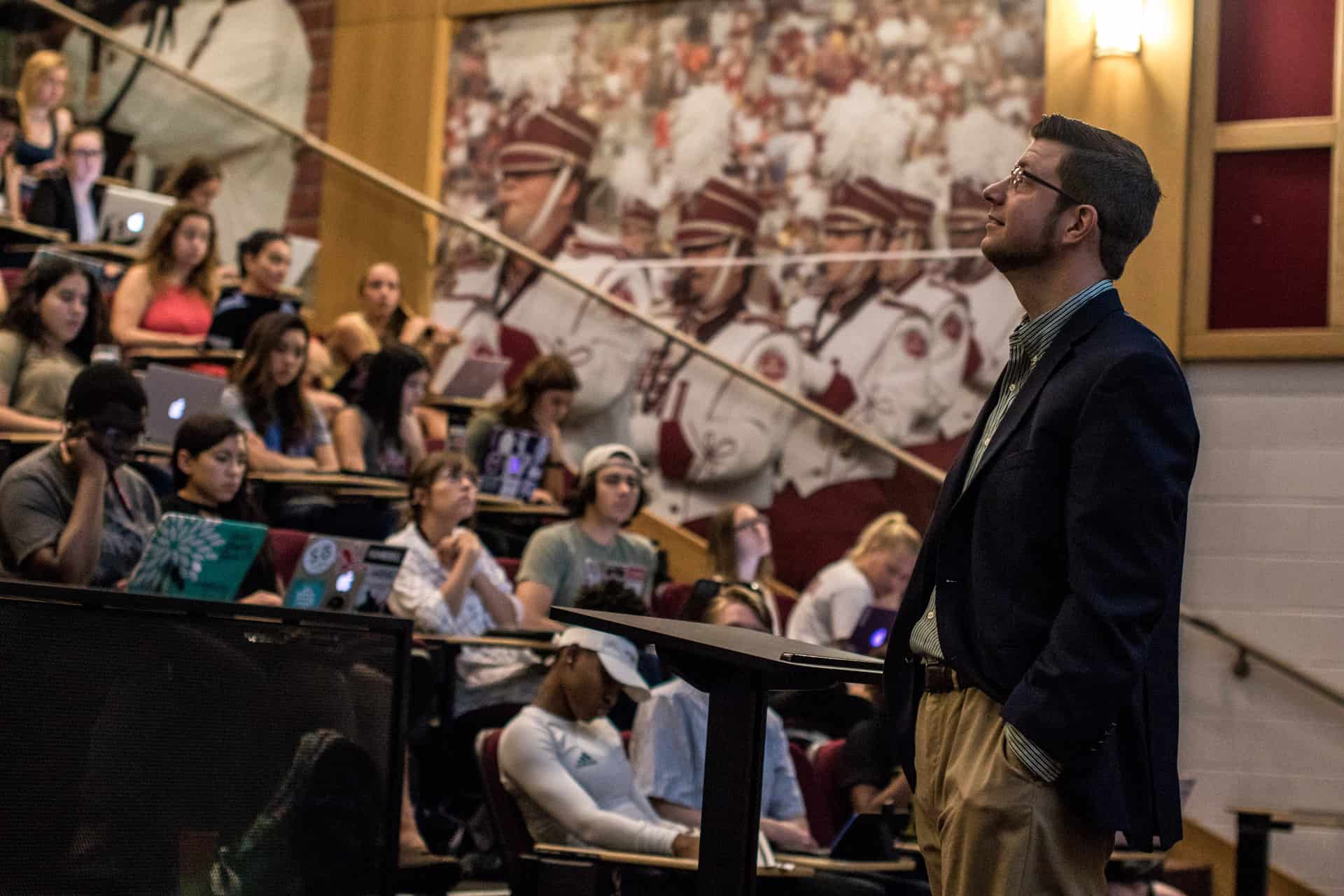 "Students admitted in our school should all try to take a class with Dr. Clayton. It will enhance their curriculum and test their limits," Associate Professor and current School Director Patrick Merle said. "He sets high standards and helps students raise up to that level."
Dr. Stephen McDowell, Interim Dean of CCI, also commented on Clayton's achievement. "I appreciate very much that Dr. Clayton has been recognized with this award," McDowell said. "He has shown a consistent level of excellence in instruction, alongside his important contributions as a researcher."
The Distinguished Teacher Award will be given at the Florida State University Faculty Awards reception, hosted at the Dunlap Champions Club on April 25th at 5:30pm.