On October 4th, Florida State University welcomed a delegation from Kyonggi University in South Korea. The delegation included the President of the University, Dr. In Kyu Kim, the Dean of the Office of International Affairs, Dr. Kyung Hyun Nam, and a professor in the Department of Industrial Information, Ki Bum Lee.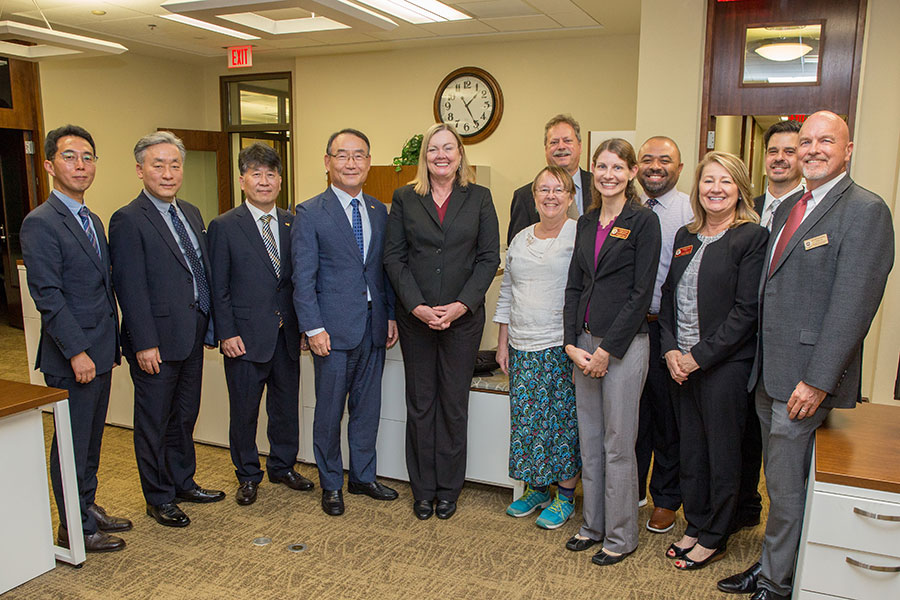 The delegation met with Provost Sally McRorie, faculty and staff from the Center for Intensive English Studies and the FSU Center for Global Engagement, two Korean journalists visiting FSU this year, and faculty in the College of Communication and Information, professors Steve McDowell and Kathy Burnett.
During the visit, Kim and McRorie signed a memorandum between Kyonggi University and Florida State University. This agreement, initiated by Dr. Burnett, the Director of the School of Information in the College of Communication and Information, will build avenues for collaboration and cooperation between the two universities.
Established in 1947, Kyonggi University is an accredited, private higher education institution serving over 17,000 students. Between its two campuses in Seoul and Suwon, KGU contains 5 colleges, 10 graduate schools, and 1 Korean language institute. The University has established a large international network through partnerships and sister-university relationships with 270 colleges in 41 countries, 48 of those being in the United States. FSU is excited to continue working with the excellent faculty, staff, and students of Kyonggi University.