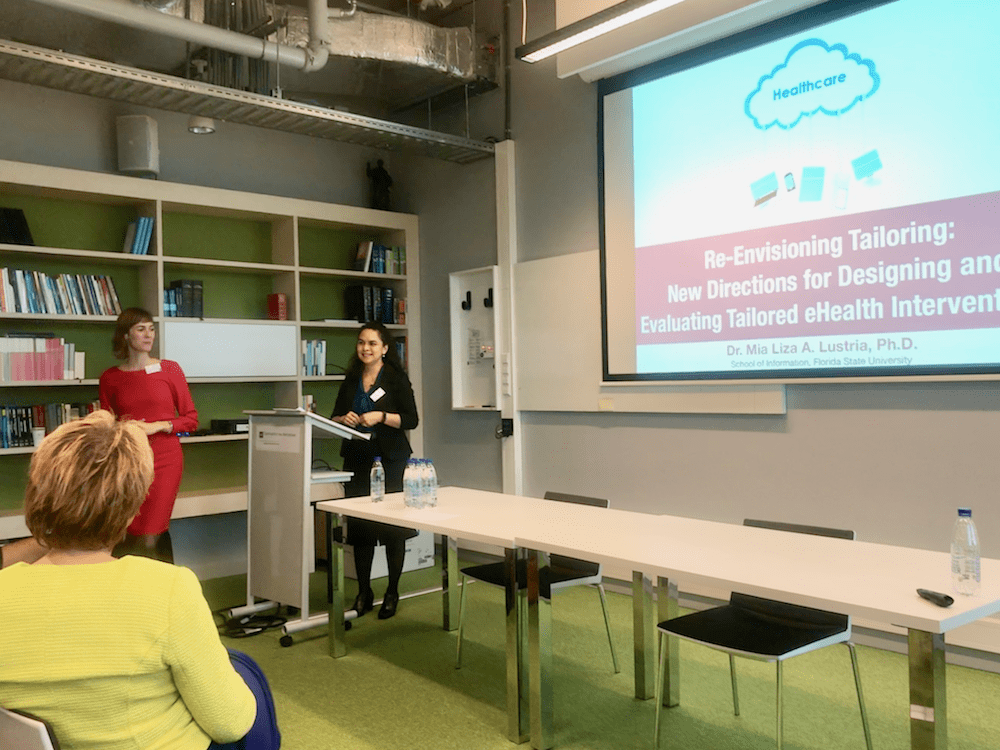 iSchool Professor Mia Lustria was recently invited to Amsterdam to deliver a keynote lecture, meet with potential research collaborators at the University of Amsterdam and lecture students on web-based tailoring.
Dr. Lustria has cultivated a strong relationship with researchers and students in the area, hosting two doctoral students from the University of Amsterdam at FSU and providing the faculty and students with models/frameworks she has developed and journal articles they assign as major readings in regards to web-based tailoring.
Dr. Lustria delivered her keynote lecture at the Amsterdam Center for Health Communication Symposium on "Tailoring for Health," which was attended by other experts on tailoring, academics and public health practitioner. Her talk aimed to spark interest in discovering new and cost-effective ways to optimize the effects of tailoring, as well as discuss and introduce a model for designing more effective eHealth interventions.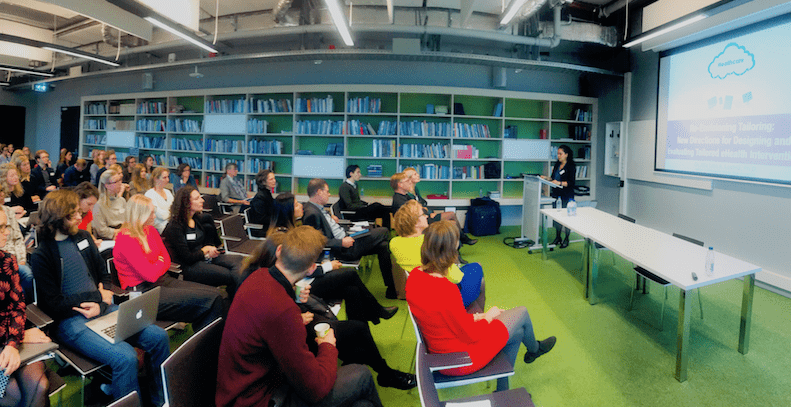 While at the University of Amsterdam she visited  the Department of Persuasive Communication and gave a lecture on web-based tailored behavior change interventions to graduate students in the department's Health Communication class.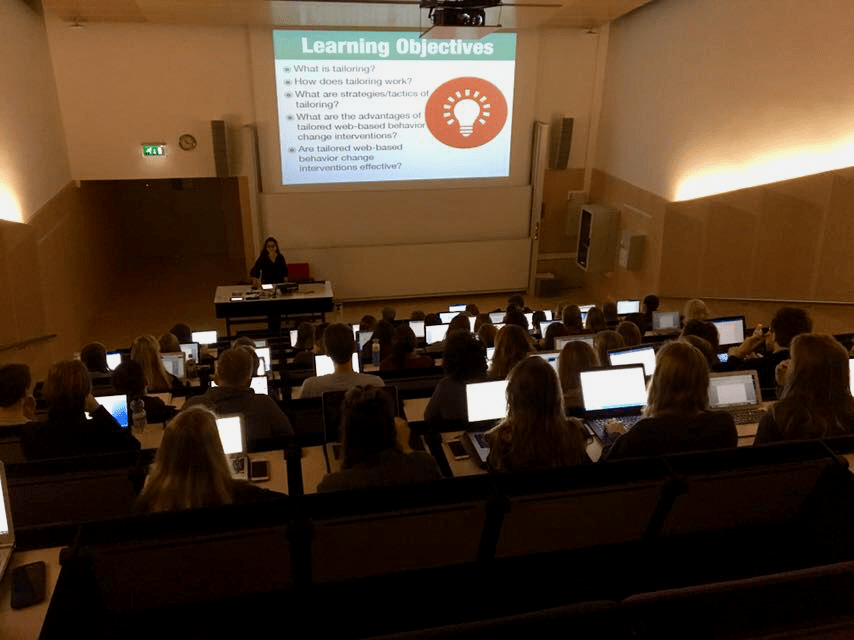 Dr. Lustria is an amazing leader in the research and teaching community. She has conducted multiple collaborative research projects with colleagues from a variety of disciplines including information science, health communication and education, public health and more. She also has an impressive record of peer-reviewed publications and funded research in e-health, theory-based message tailoring and participatory design.
Learn more about her research by going to her website here.