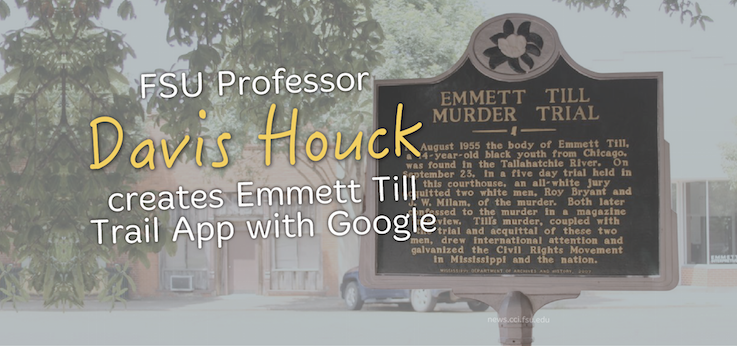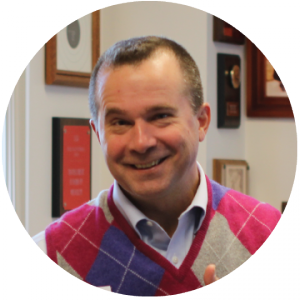 Sixty years ago today, African-American teenager Emmett Till was murdered after flirting with a white woman. Today, FSU Professor Davis Houck announces an app featuring Mississippi landmarks integral to Till's story.
Dr. Davis Houck first heard Till's name when he was an undergraduate and has since dedicated much of his work to telling Till's story. Houck authored Emmett Till and the Mississippi Press (with Matthew A. Grindy) and is now part of a team creating an app, The Emmett Till Trail.
The idea came to fruition in August 2014 between Houck and two good friends and colleagues: Dave Tell from the University of Kansas and Chris Spielvogel from Penn State. A brick and mortar memorial trail can take years, so the team thought outside the box. In partnership with Google Field Trip, the app was born.
The app features more than 50 sites including the store in Money where Emmett whistled at Carolyn Bryant; the home of Moses Wright where he was kidnapped; the newly refurbished Tallahatchie County Courthouse in Sumner; the site of his death in a barn near Drew,; more obscure locations including the gravesite of Emmett's great uncle, Crosby Smith, who played a pivotal role in the case
Earlier this month, Houck traveled to Mississippi with CCI doctoral student Pablo Correa to gather data for the app. Coordinates, photos and drone footage of each site was collected. The team is starting to pen the 400-word essays for each location.
Most of the sites are within a 50 mile radius of Greenwood, MS. Houck estimates it would take a few days to visit every site on the app. Release is slated for early October.
Sixty years later, misconceptions about Till's story lingers. Houck hopes the app will set the record straight in the community and to the world. The Emmett Till Trail will be available for download on the App Store and Google Play Store for iPhone and Android.