Written by Katie Connell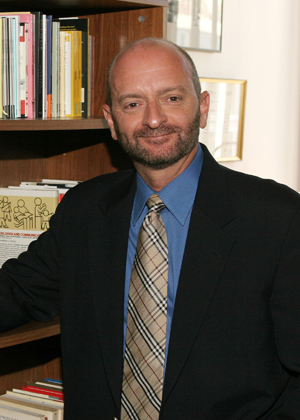 Florida State University's Professor of Communication Mark Zeigler is a recipient of the 2022-2023 University Teaching Award for Foundational Course Excellence.
Professor Zeigler shared more about what this award means for him and the advice he would give to new faculty members at the School of Communication.
Q: How do you feel about winning this award?
A: I am happy, proud to receive this award. I've worked hard on this foundational course for many years. To be recognized for the work is gratifying.
Q: What do you attribute this award to?
A: Committed, dedicated graduate student TAs who have worked diligently with hundreds, even thousands of students as they learned to write and deliver speeches. And the School of Communication who committed to this course in the late 1990s…and then trusted me to lead it.
Q: What have you found to be a good teaching approach that you could recommend to a new faculty or recently graduated doctoral student?
A: Teaching approach: whatever you do, do it with energy, enthusiasm. Be kind to students, Be fair and clear. Get to know your students and show interest in their coursework and their lives.