Professor Maurice Johnson was selected as a member of the 2022 cohort of the Solutions Journalism Educators Academy. It was held at the historic White Stag Building at the University of Oregon campus in Portland, Oregon from July 12-15, 2022.
The SoJo Educators Academy is designed for journalism and communications faculty interested in learning how to teach solutions journalism (journalism that reports on solutions to social challenges) at the collegiate level. The Academy is an initiative of the Catalyst Journalism Project and is made possible with a grant from the Solutions Journalism Network (SJN), with funding from the Enlight Foundation.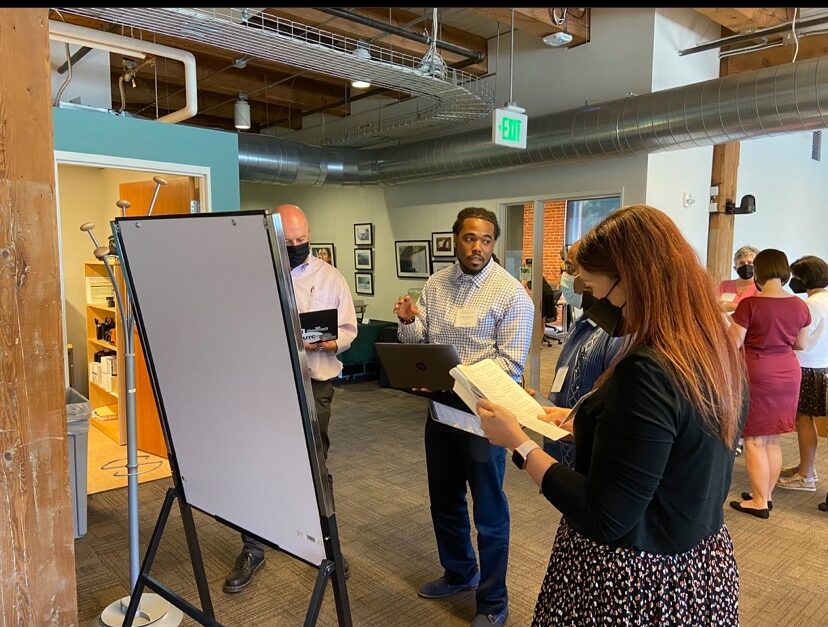 "It was definitely an honor to be selected for the Academy," said Johnson. "The [Academy] will impact both my research and teaching and I look forward to implementing it within the next writing course that I teach."
He went on to explain why understanding solutions journalism is critical to teaching current journalism students. "The research that exists suggests that readers prefer solution-based stories over problem-focused stories. Solutions journalism is pivotal in increasing readers' and viewers' understanding of issues. It involves rigorous coverage of responses to social problems and I envision it being a valuable tool for the next generation of journalists."
Johnson also took part in the Educators Academy 2.0, a 2-day session in which educators shared their strategies and best practices for teaching solutions journalism in the classroom. He was one of 19 educators selected from a nationwide application search.
"To be in the midst of some of the top journalism educators in the country and to absorb their wisdom within that setting was truly a blessing," said Johnson. "This experience has impacted me as both a journalist and educator."
Johnson plans to incorporate solutions journalism workshops within the framework of his newly formed organization, Historically Black Communications for Undergraduate Students (HBCUS), a multimedia communications platform for aspiring Black student journalists to create audio, visual and written content.
To learn more about solutions journalism, click here.