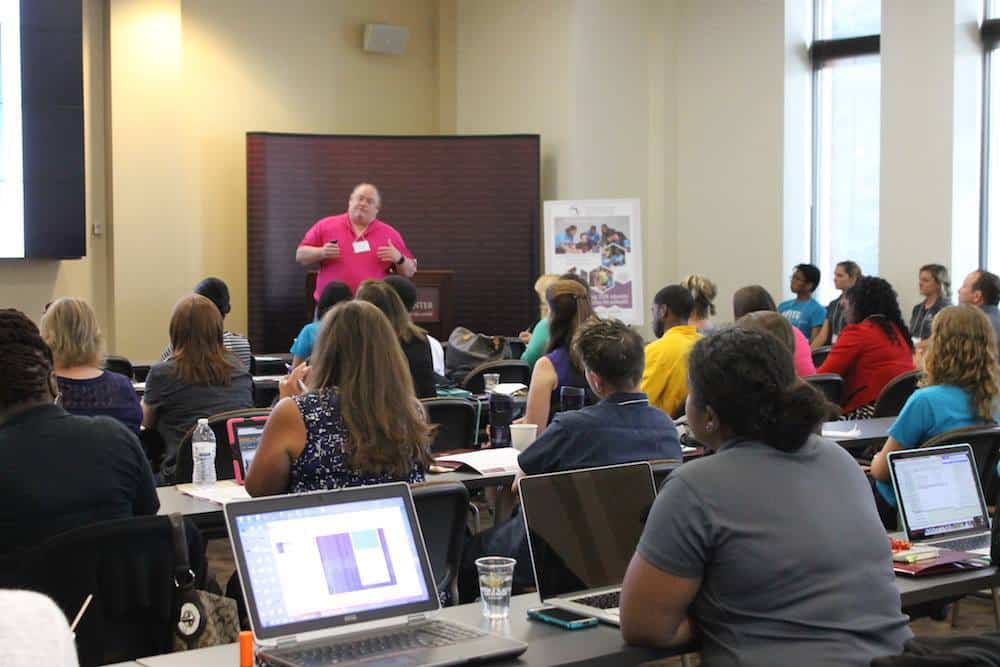 FSU's College of Communication & Information (CCI) is hosting its 4th summer workshop for teachers in partnership with FACTE (Florida Association for Career & Technical Education) with partial funding provided by a Carl D. Perkins grant.
The workshops were originally designed to support local teachers in Career & Technical Education (CTE) providing technology training in the Florida Panhandle.  With established partnerships with over 36 North Florida schools, the CCI two-day workshops have served to enhance teacher knowledge in selected topics of interest as well as to provide a local support system for teachers around those topics.
This year, the workshops will focus on Game Design, Coding with Python, RobotC and Adobe Suite.  The program is funded through a grant from FACTE with the aim of facilitating professional leadership and partnerships and encouraging technical and professional growth among all educators.  Formed in 1926, FACTE is the only organization in the state of Florida that is solely dedicated to representing the interests of career and technical educators.
Dr. Faye Jones and CCI Associate Dean Ebe Randeree are coordinating the FSU summer workshop.  According to Randeree, "Our partnership with FACTE is amazing; we have worked with them on these workshops and in previous years on others with the effort to connect CTE teachers with our faculty and students."  Dr. Jones said, "with their support, we are able to provide relevant training for Panhandle teachers.  This year we are also piloting a similar teacher camp in Sarasota as we extend our outreach efforts to other districts."
The technology workshop will take place Monday, June 11th and Tuesday, June 12th and will be hosted at FSU. Registration is online at http://bit.ly/TallahasseeFACTE
The Sarasota workshop will be held Monday, June 4th and Tuesday, June 5th and will be hosted at Suncoast Technical College.  Registration is now closed.
CTE teachers can still register online for workshop at FSU.  There is no fee to participate and limited support for travel is provided for eligible teachers.