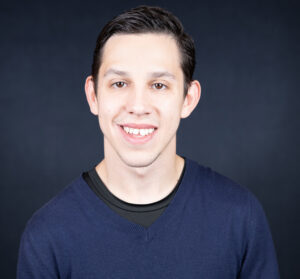 School of Communication doctoral candidate Christopher Garcia was 1 of 30 students selected to discuss his research virtually at the National Communication Association (NCA) Doctoral Honors Seminar from July 14-16.
Garcia discussed his dissertation work which investigated how Red Bull sponsors the creation of scientific discourse that supports the credibility of the company's athletic sponsorships. His research explored the various types of Red Bull advertisements and promotions to see how they coincide with the scientific findings funded by the company.
"I am honored to get a chance to closely hear about the work of my disciplinary peers and am excited about the prospect of sharing and discussing my own work in such an intimate setting," said Garcia.
Along the lines of food label literacy, Garcia had his previous work published in Food, Culture and Society. In his paper titled, "'We are Coca-Cola and so Much More:' a Political and Economic Analysis of Non-Carbonated SSB Coke Brands," Garcia worked with Communication Professor Dr. Jennifer Proffitt to analyze how the Coca-Cola Company uses healthy messaging to advertise its non-carbonated sugary beverages.
"Overall, I am glad to be continuing my work on food labeling, improving labeling literacy amongst the community, and helping organizations and companies craft nutritional labels," said Garcia.
To read a previous CCI News article about Garcia's research, click here.