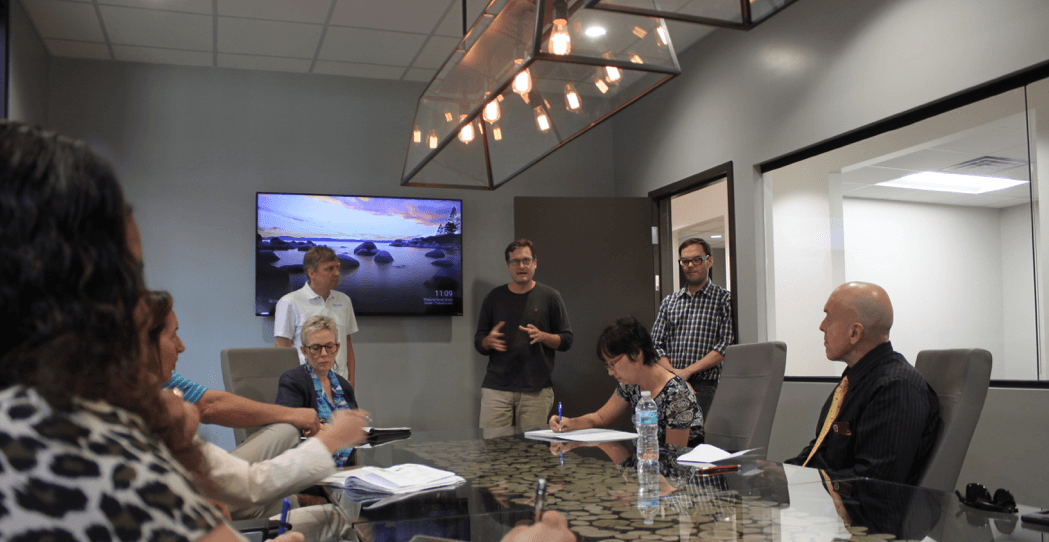 Tallahassee tech companies are partnering with local universities for the 2017 Tally Prof Hop. In this second annual event, faculty and career advisors from Florida State University and Tallahassee Community College will tour VR Systems, Marquis Software, and Uber Ops, ending with a series of presentations at Diverse Computing.   
The goal of the Prof Hop is to increase awareness about the diverse job opportunities available to local graduates in the technology sector.
The growing technology scene in Tallahassee makes talent retention essential. College students often don't know about the many local job offerings. With the Prof Hop, their professors will be able to transfer this knowledge to students, which will help keep young talent within Tallahassee.  
Lester Hutt, a marketing manager at Diverse Computing and co-planner for the Prof Hop, explains, "Professors play an integral role in keeping talent local as they are often a student's primary source of job information and job references."  
Ebe Randeree, Associate Dean of the College of Communication and Information at FSU, and co-planner for the event, agrees. "The Prof Hop is an excellent way to make our faculty aware of local businesses and their products and services. It creates opportunities for joint faculty/employer projects as well as potential for future grants and in-class assignments," he said.  
Diverse Computing hired four students as a direct result of the 2016 Prof Hop, which is an offshoot of the Tally Job Hop. The Tally Job Hop is a similar tour coordinated by the Greater Tallahassee Chamber of Commerce that allows college students to visit some of the top businesses in Tallahassee who are seeking interns or employees.  
Two of the students hired by Diverse Computing were recommended by Dr. Mark Jowett of FSU's College of Communication and Information. "The Prof Hop was an eye-opening experience for me," said Dr. Jowett, a participant on the inaugural Prof Hop. "It illustrated the amazing world-class IT employment opportunities that our students have – where they need to look no further than here, locally in Tallahassee." 
Dr. Iris Junglas from FSU's College of Business was also on the inaugural Prof Hop. "I saw some prolific companies right in the middle of Tallahassee. Without the Prof Hop, I still wouldn't know they existed," Dr. Junglas explained.  "The Prof Hop is a must for every professor that wants to successfully place students in the workforce." 
The Tally Prof Hop will take place on Tuesday, August 22, 2017. The company tours will begin at Marquis Software at 10:00am and then end at Diverse Computing where several presentations will be given between 12:30pm and 2:00pm.