This summer, Digital Media Services (DMS) students welcomed the opportunity to work alongside Provost James J. Clark, the Dean of the College of Criminology and Criminal Justice (CCJ) Thomas G. Blomberg, and former FSU President John Thrasher to produce online certification training videos.
DMS Director and CCI/Digital Media Production (DMP) faculty member Jim Garbarino created the auxiliary in 2021. Garbarino brings over 25 years of professional broadcasting experience to DMS, including producing and directing over 700 television shows for FOX, ABC, and CBS, and has also been recognized with over 70 national and international awards. He wants students to benefit from his experience and garner additional training by being involved in the work DMS was providing while continuing to help the university by delivering high-quality, professional, digital content.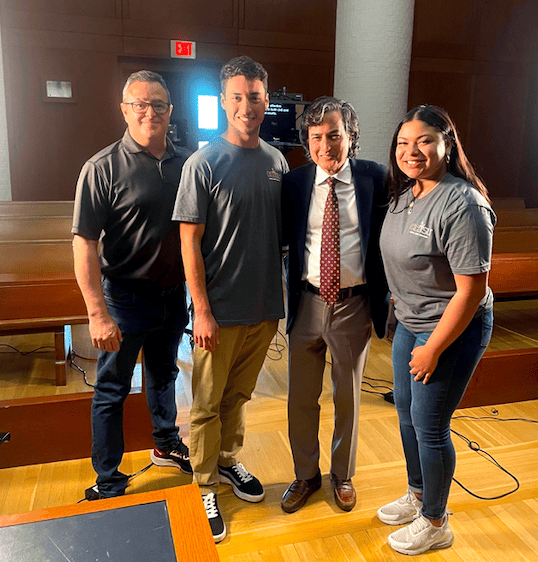 When he brought the idea to Dr. Larry Dennis, the dean of the College of Communication and Information at the time, his goal was to allow students to expand their production portfolios by engaging in professional experiential learning opportunities while providing a discounted rate on video production for any university projects. DMS students have worked with over 20 FSU clients, the biggest one being an FSU Learning Systems Institute project for the Florida Department of Education for which they produced two different versions of over 110 K-12 training videos, delivering over 200 unique pieces of content for use by FDOE.
DMP major Gabby Greenley said that "working on the videos with the provost was an amazing experience." Her classmate Jack Gaffney added, "DMS is a great opportunity to build production experience and work with talented, like-minded individuals."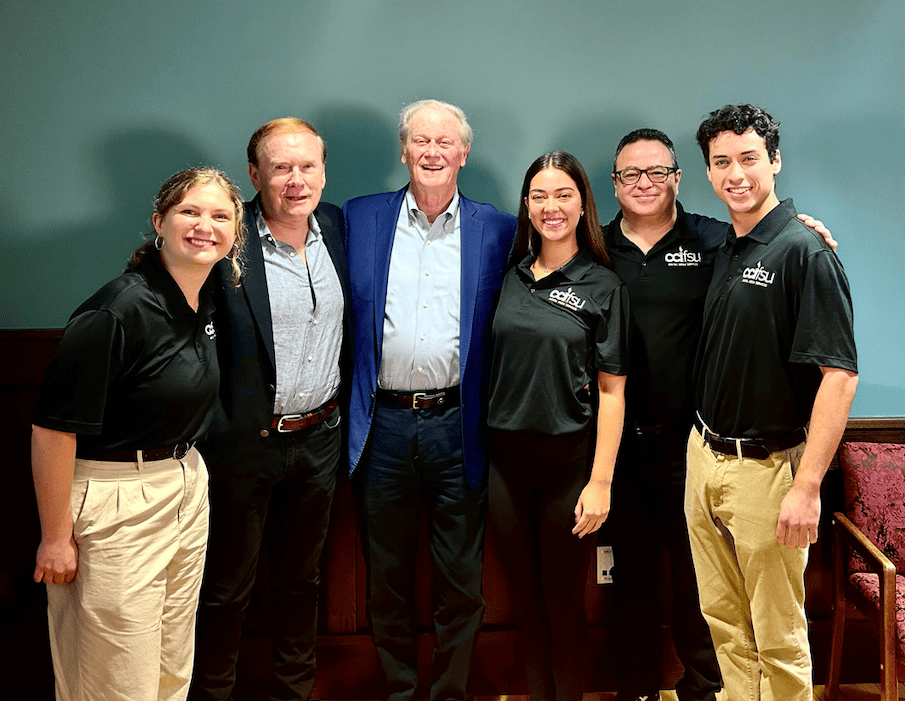 "While interning for Jim, I have met so many people, and have gotten a true glimpse at what it is like in a professional atmosphere. Working with former FSU President John Thrasher was such an amazing experience," DMP student Sophia Lee told CCI. "Advanced Feature taught me so many skills that I'm already using in my professional career. It brought me out of my comfort zone and showed me things about myself I did not even know I was capable of.
Garbarino wanted students to get compensated for their work outside of class, which is why DMS has opened doors for his students and some even find their way back to FSU after graduation wanting to continue their career at FSU.
DMP senior and Garbarino's DMS employee Julia Hoffman shared that "DMS has changed my perspective on the industry because I wasn't truly aware of the opportunities in corporate video beforehand. It also let me see what goes into projects for paying clients and given me more perspective on the business in general."
Garbarino hopes that DMS becomes the go-to for FSU and state agencies whenever they need professional digital media content. "I would like for DMS to become one of the best training grounds for students who want to work in video production, and specifically in content creation and development. I also see DMS as a way to strengthen the DMP program by offering yet another option to gain professional experiential training and to provide other personal services (OPS) employment to students."