Written by Katie Connell
Doctoral student Pooja Ichplani's research article, titled "Agroenvironmental narratives of transformative resistance: how participatory videos frame climate change in India," was accepted for publication in the Journal of Environmental Media.
Impressively, this is Ichplani's third publication for the year, but the second-year doctoral student was not focused on the number. "Honestly, I was just working to ensure I had decent productivity given this is my second year in the program already," said Ichplani.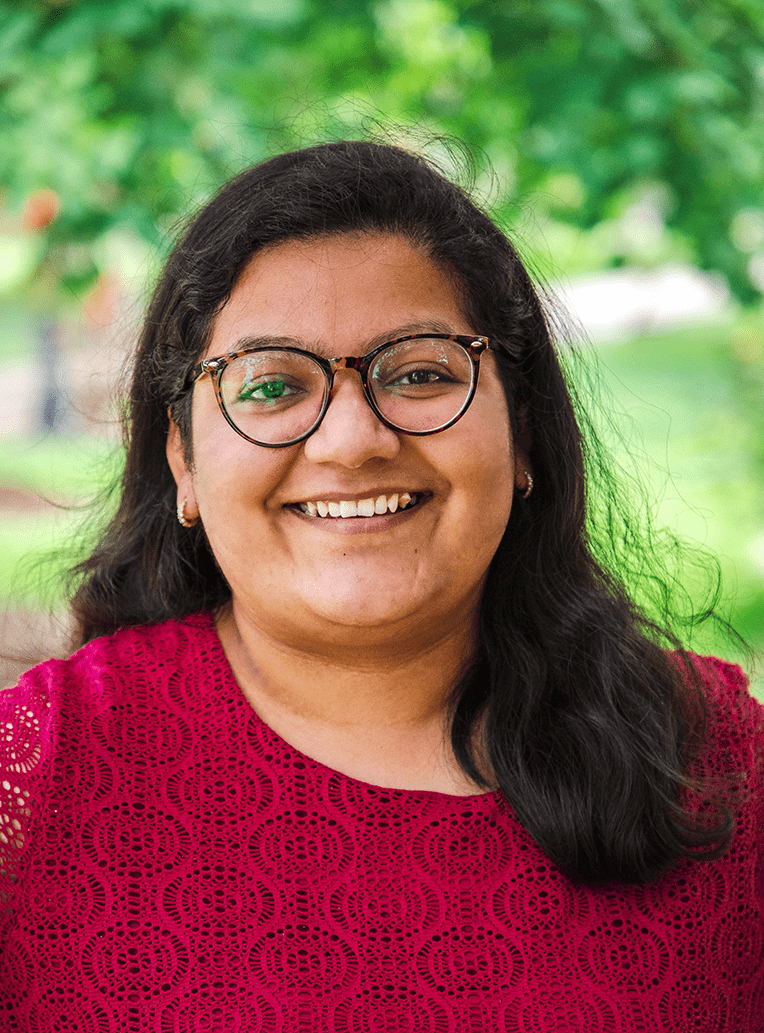 Ichplani's work analyzes community communications to amplify the voices of those in rural communities from the Global South, specifically for those who do not get opportunities in the mainstream news and are disproportionately affected by climate change. Her findings show how these communities function and try to reduce the impact of climate change.
"Dr. Jessica Wendorf Muhamad shared a call for papers about the special issue on '(in)justice in sustainability' with me in Spring 2021, and it instantly excited me," said Ichplani. "Considering my interest in hegemony and given the journal's focus on visual illustrations, my first thought was about the possibility to conduct a content analysis of participatory videos in India."
The doctoral student is looking forward to more opportunities to conduct similar studies across various subjects of interest.
"While this paper placed agriculture and environment at its center to highlight the translation of global or even national inequalities in the remote regions, I can undertake a similar study about health, or specifically about COVID-19 to understand the disproportionate effects of social inequalities on health outcomes of these vulnerable populations," said Ichplani.
Dr. Rachel Bailey, the Director of Doctoral Studies at the School of Communication, praised Ichplani's work and commended her dedication and impressive ability to apply communication theory.
"Pooja is a dedicated early-career scholar," said Bailey. "I'm very impressed by her ability to apply communication theory across multiple timely and important topics."