The Executive Leadership Council (ELC) has awarded Ni'A Landon, an inspiring senior at Florida State, with a scholarship recognizing her excellence in Business Commentary. Sponsored by the Coca-Cola Foundation, this award will provide Landon with resources to further her interests in strategic marketing and corporate communications, focusing on community, culture, and storytelling.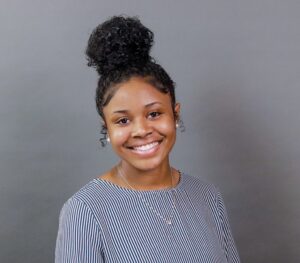 The ELC is an organization focusing on the development of Black leaders around the world. "Our mission is to increase the number of successful Black executives, domestically and internationally, by adding value to their development, leadership and philanthropic endeavors across the lifecycle of their careers," shares the ELC. By partnering with the Coca-Cola Foundation, participants can gather mentorship from this hugely successful company as well.
Landon is currently in her last year at Florida State, studying Public Relations with a minor in Business Administration. She is extremely active within these communities and gathers much experience within the field. Landon shares, "I am a former Business Leadership intern at Leo Burnett, on the Kellogg's account, and a former digital marketing intern at Universal Pictures. Other internships and professional experiences include being a MAIP fellow, Ogilvy fellow, and a WPP Next-Gen Leader. Earlier this year, The American Advertising Federation recognized me as a 2021 Most Promising Multicultural Student (MPMS)."
To learn more about inspiring students on campus, click here.