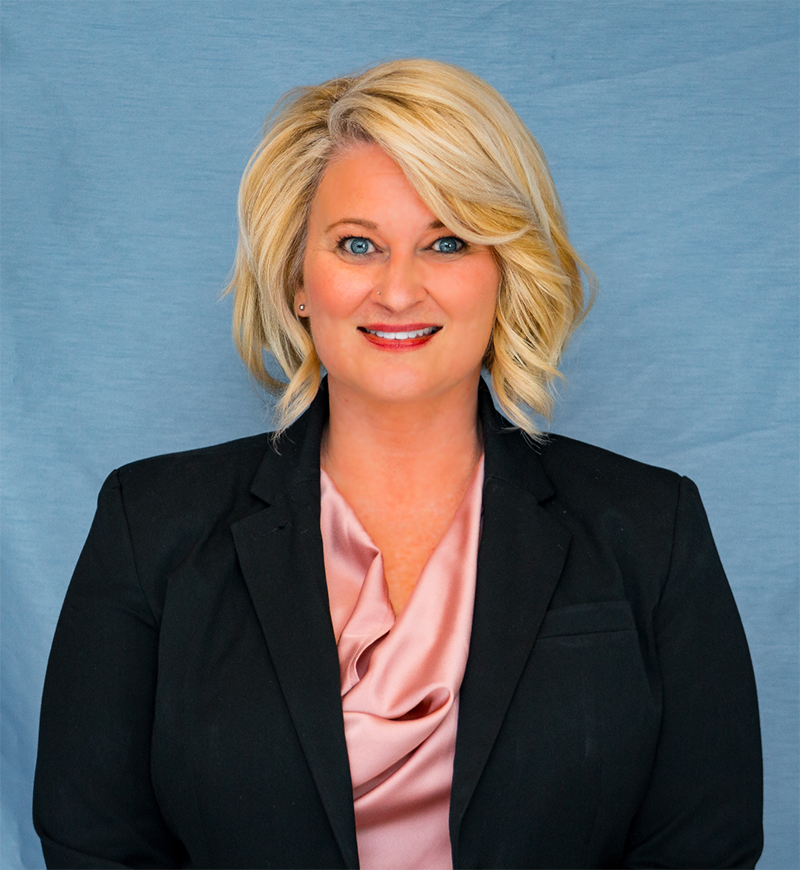 1. Where did you grow up?
I grew up in Gainesville, Florida which is ironic because I now identify as a 'Nole! The city has changed so much and every time I visit, it looks totally different than how I remember it. Gainesville was a wonderful place to grow up and I would recommend it as a place to raise a family.
2. What made you choose FSU?
My husband serves in the US Army and was assigned to teach Army ROTC at Florida A&M University. At the time, I had just completed my first Master's degree and accepted a position with Advising First in FSU's Division of Graduate Studies. I then entered the MLIS program in our iSchool and then the PhD program. My being at Florida State was a happy coincidence that I am thankful for every day! I now consider Tallahassee my hometown.
3. What are your research interests?
I focus on the information needs and behaviors of young adults in marginalized communities, particularly those who identify as LGBTQAI+ and/or are on the autism spectrum. Neither of these groups has their own model of information-seeking behavior and I would love to do research to better understand how the young adults find the information they need to live their best lives. Currently, I am researching how LGBTQAI+ young adult literature provides sexual health information to LGBTQAI+ teens.
4. How does your research drive your passion?
As cliché as it sounds, I have always been a reader from early childhood. I love books and being able to bury myself in a book has given me the means to live a thousand lives without leaving my home. I want to help teens discover this same love of reading while making it known that books, even fiction, provide us with information useful to understanding who we are as people and citizens of the world.
5. What is your favorite course you've taken at FSU?
This question is super tough because I have taken so many great ones! I would have to say Information Needs of Children with Dr. Gross and Information Needs of Young Adults with Dr. Latham as an MLIS student. Both classes really helped me understand my passion for young people and literature; the classes opened my eyes to how I could combine my love of reading and desire to help young people into a strong research agenda.
6. What course would you like to teach?
My favorite courses, of course! I hope that I can find another program in my job-seeking process that understands the importance of these courses and why they need to be kept in an iSchool curriculum.
7. What are your hobbies outside of school?
I honestly do not have time for a lot of hobbies with school and teaching a class this semester but I always make time for reading. Additionally, our family is assigned to Germany for my husband's position so we travel as often as possible. We love seeing new places and different ways of life! We will be in Kiev, Ukraine next month.
8. Where is your favorite place to grab dinner/somewhere you are excited to try in Tallahassee?
I love Super Perros! My husband's family is Colombian and it is amazing to find such wonderful Colombian food in Tallahassee.
9. What is your favorite book and why?
Because I read for national book lists through the American Library Association, this is such a difficult question for me to answer! This year alone, I received over 300 young adult books from publishers and am practically buried under some of the new and best books coming out. If I am pressed to answer this question, I would have to say Anne Frank, the Diary of a Young Girl. I have read this book many times over and discover something new each time. It is interesting to think of how I perceived the book differently from reading it as a pre-teen to reading it now. I had the opportunity to visit The Secret Annex in Amsterdam and I broke into tears as soon as I walked in. This should be a novel that everyone reads at some point in their lives.
10. If you could have dinner with four people (living or dead) who would you choose?
1)Polystyrene—I just discovered her music! 2) Freddie Mercury 3) Brittany Murphy 4) My grandmother
11. What accomplishment are you most proud of so far?
I am most proud of completing my graduate degrees, raising three beautiful and intelligent children who are truly good people, and being married for 23 years!
12. What is your favorite band?
Queen, dahling!
13. What Jeopardy category would you clear, no problem?
"The Queens English"
14. What is the best piece of advice you've ever received?
"Be Yourself—If someone thinks you are too much or too little, they are not your tribe."
15. Do you have any pets?
I have a 14-year-old Yorkie-Poo who is quite demanding and feisty. He is one of the loves of my life!
16. When you have time, what are you streaming?
"Welcome to Nightvale" and "Hell and Gone Podcast" are my two favorites but they also tend to lull me to sleep!
17. If you were to write a personal memoir, what would you title it?
It would have to be Serendipity. Every great thing in my life seems to be something I have stumbled into!
18. What is your favorite student life activity/one you are looking forward to?
Now that I am graduating with my PhD in December, I am thinking of new school environments I may be a part of. I hope to be involved with activities that promote diversity and inclusion on the college campus.
19. If you could be famous for something, what would it be?
I do not think I want to be famous? I want to be someone who is admired for doing good things for the world, whatever they may be.
20. What is the best part of being in a doctoral program in the College of Communication and Information at FSU?
Hands down, it is the people. I have made some of the best friends/mentors that I could ever wish for and hope they are in my life always.