Meet Nicolaus, senior in the Information Technology program & president of Transfers Helping Transfers.
The Basics
Name: Nicolaus Lopez
Degree: Bachelor's in Information Technology
Anticipated Graduation: May 2017
Hometown: Tucson, AZ
Meet Nicolaus
Who do you admire and why?
Ebe Randeree, I see someone who cares about his job and students and is so passionate when it comes to teaching people how to be leaders. It's definitely rubbed off on me while being here.
What Jeopardy category could you clear, no problem?
Anything about The Office.
Favorite snack?
Chips and salsa.
Best account to follow on social media?
@suzi.dog on Instagram.
Best piece of advice you've received?
You can work hard now or you can work hard later, but you will work hard.

Life as an FSU Student
What made you choose your major?
I followed my dad's footsteps, who works in information technology. He would bring home computers and I would see him tinkering with them and I just thought it was so cool to see what technology could do. I saw what it was like to work for Google on Youtube and was inspired by that.
What does your average day look like?
Half my day is at school; the other half is at work, and any time left is with my pup Suzi.
Your favorite study spot on campus?
William Johnston Building.
What's your dream career?
I think it'd be cool to work for Google. Mainly, I really want to work for a place where I'm happy and don't feel miserable going to work every day.
Share a notable (funny, embarrassing, exciting) experience you've had at FSU?
When I first transferred to FSU I went to the wrong class, and the teacher announced that if you were in the wrong class you should leave. I thought to myself, "Who goes to the wrong classroom?" About 20 minutes into the class going over the syllabus I realized I was one of those people, so I had to sneak out of the class. I'm definitely not a ninja so it was 100% obvious.
Have you participated in any internships?
I worked for a year as the System Administrator for The Children's Campaign and currently working as a System Analyst for Diverse Computing.
Are you involved with student organizations?
I am! I'm the president of Transfers Helping Transfers, a member of FSU STARS, secretary of Codeducation and a member of the Association of IT Professionals.
How do you handle school-life balance?
You got to know when to have fun and know when to get work done.
What motivates you?
I will be the first Lopez male in my family to have received a college degree. It shows just how far my parents have come and all the work I've put into getting my education.
What advice would you give yourself in college?
Apply everywhere. Don't see yourself short because you might just end up surprised with the outcome. And nothing feels better when colleges are competing for you.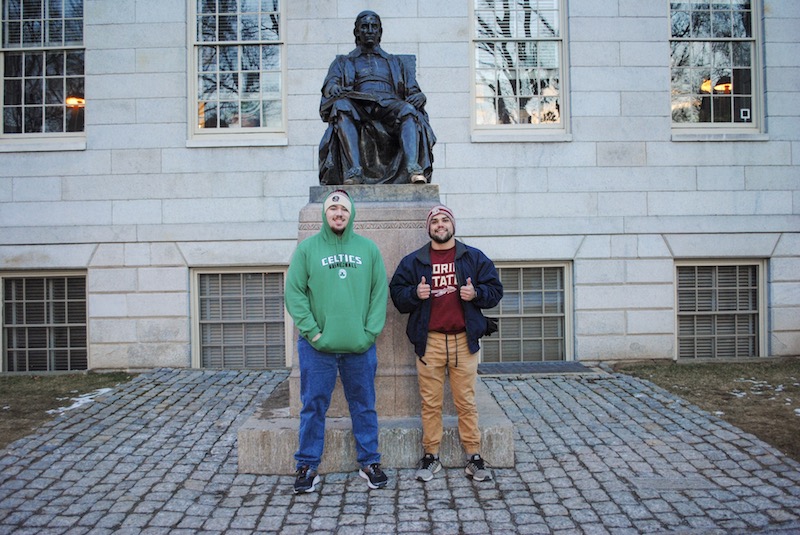 ---
Connect with Nicolaus
Facebook // Twitter // Instagram // LinkedIn
---