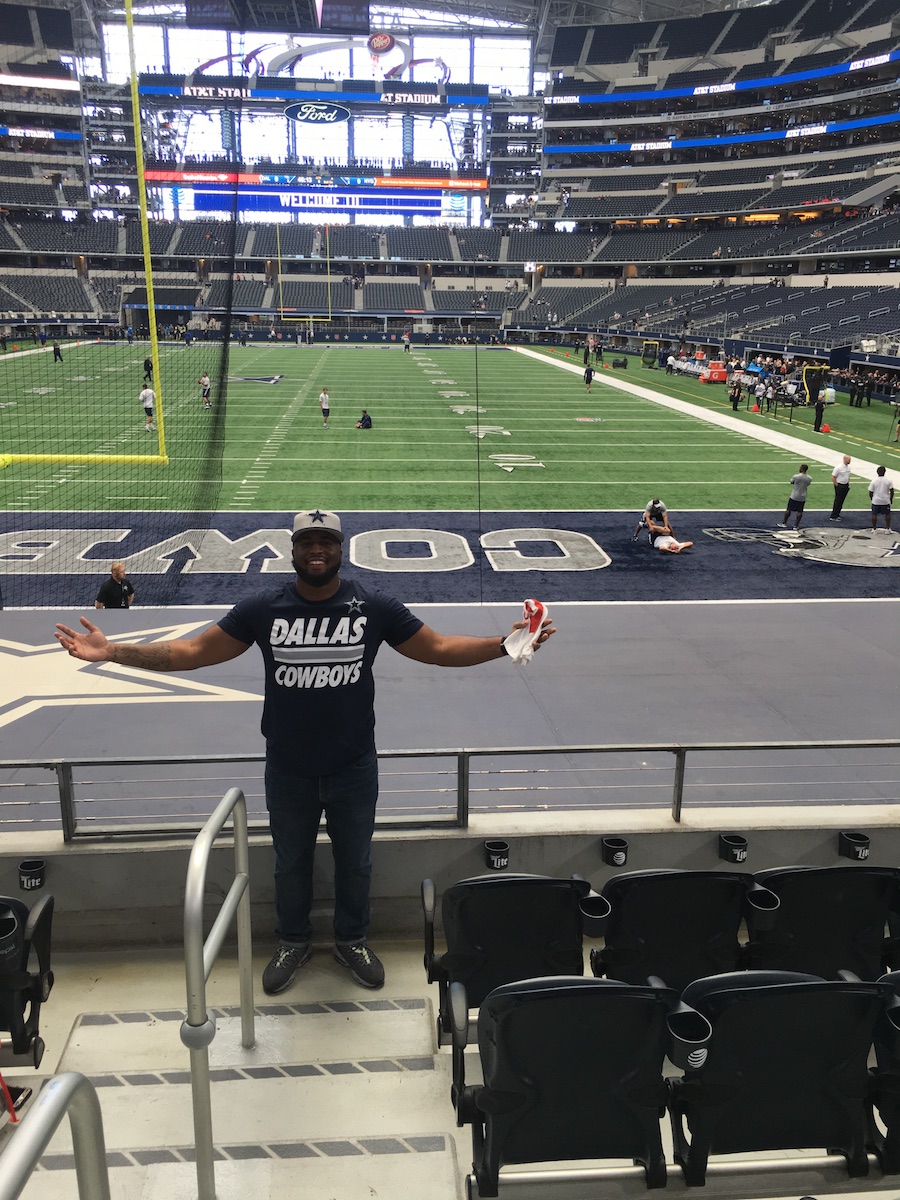 Meet Jermaine Washington Jr., an alumnus of Florida State University's iSchool with a B.S. in Information Technology
The Basics
Name: Jermaine Washington Jr.
Degree: Information Technology
Hometown: Jacksonville, FL
Current City: Atlanta, GA
Job: Software Developer, State Farm
Meet Jermaine
Who do you admire and why?
The person I admire the most is my mother because she is a very kindhearted woman that's inspired me to become the well-rounded gentlemen I am today. She is hardworking, humble and helpful which are all characteristics that I use in my everyday life.
What Jeopardy category could you clear, no problem?
Anything sports.

Favorite office snack?
My favorite office snack is probably Kirkland's trail mix.
Best account to follow on social media?
@fsufootball
Best piece of advice you've received?
"Never make the same mistake twice."
The Career
Tell us about your job:
I work as a software developer so I perform numerous tasks on a day-to-day basis. I interact with business partners daily to ensure that we meet the customer's expectations. As a software developer I frequently work in teams due to the amount collaborative work we do, which inevitably helps build lifetime friendships. Overall, being a developer at State Farm has helped me to grow in all aspects of life. It's an awesome company to work for; if you're looking for a family-like atmosphere then State Farm is the right place for you. It reminds me of the CCI community at FSU because everyone wants to see you succeed and further your expectations.
What does your average day look like?
On an average day, I can be doing all sorts of tasks. We have daily huddle meetings with the team where I could be talking to business parnters about tasks like implementing a new software or something completely different. Some of the tasks I complete on a regular basis could be: developing software, working 3rd tier support, maintaining 3 applications, and meeting with groups of people to see how can we improve the company.
How did your education prepare for your career?
The CCI program helped prepare me a lot for my career. Being an Information Technology major I got to dive into a little bit of everything such as UI design, database design, object oriented programming, project management, and leadership skills which I was able to utilize soon as I joined the company.

How has working in your industry changed the way you look at the world?
Working in the IT industry with an insurance company made me realized how important our department is to those who are covered by State Farm. When you work inside of a company you start to realize that the work you are doing is bigger than you. Everyday, I'm very appreciative of working with a great company that always want to be there during the hard times.
Share a notable (funny, embarrassing, exciting) experience you've had at work:
One of the most exciting experiences I've had since working with the company has to be when I met with our Assitant Vice President and multiple directors. It was very cool meeting with people so high up in the company who share common views with you.
Who do you look to for inspiration?
My inspiration are those who look up to me as a role model. In my hometown, a lot of people don't make it to where I am today. Family members and students that are younger than me look up to me because of how far I've made it, this inspires me to be great because I don't want to let those people down.
How do you handle work-life balance?
I handle work-life by taking one day at a time. When I am at work, my main focus is on work but when I am outside of work the focus is to relieve myself of work. My main goal is to finish all my work during the work day so that it won't spill into any plans I might have after. At the end of the day, it's all about prioritizing.
What motivates you?
Those who have been working with the company for 10+ years motivate me because that is where I want to be eventually. The knowledge that they have about the IT industry and insurance drives me daily because one day I want to have that same amount of knowledge, if not more.
What advice would you give yourself in college?
I would tell myself to keep doing what you're doing. Remain humble, work hard and never forget where you came from.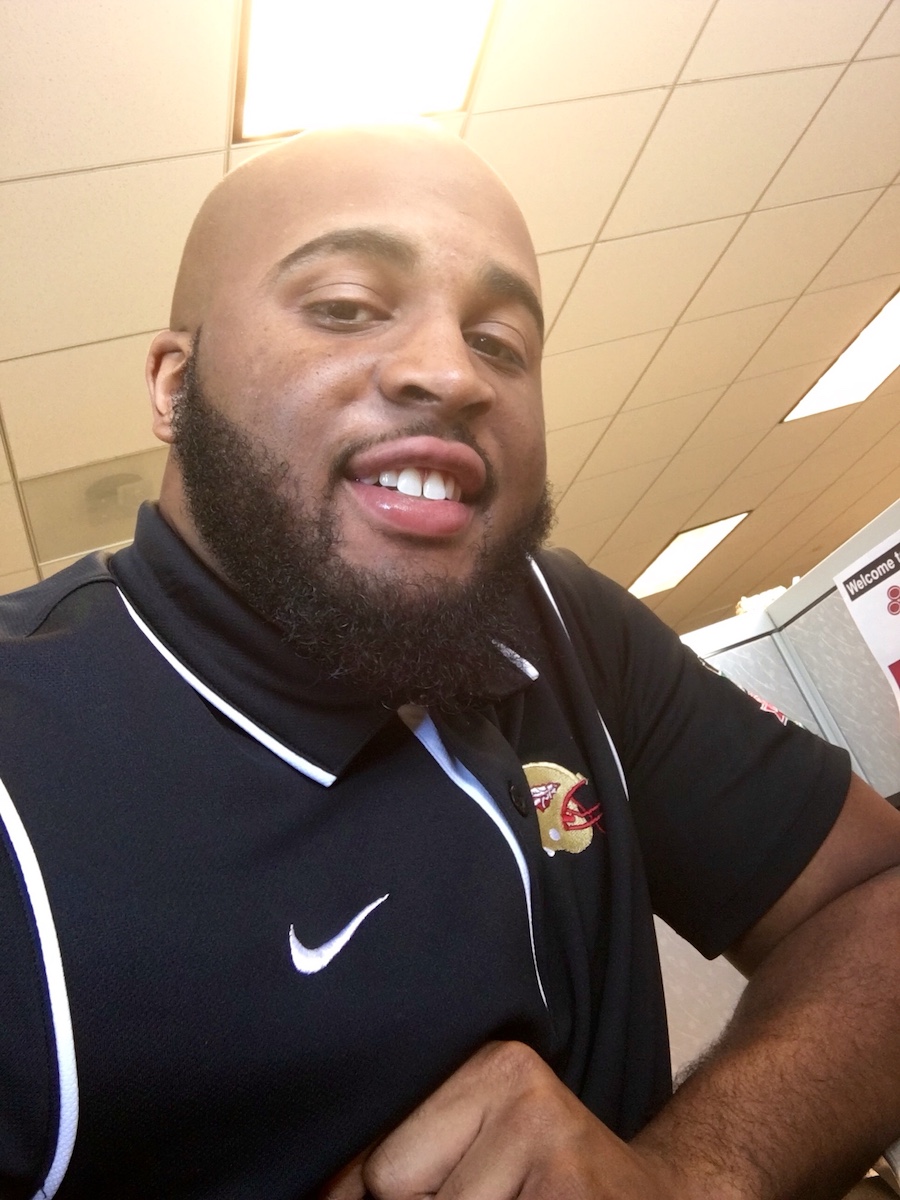 Facebook// Instagram// LinkedIn