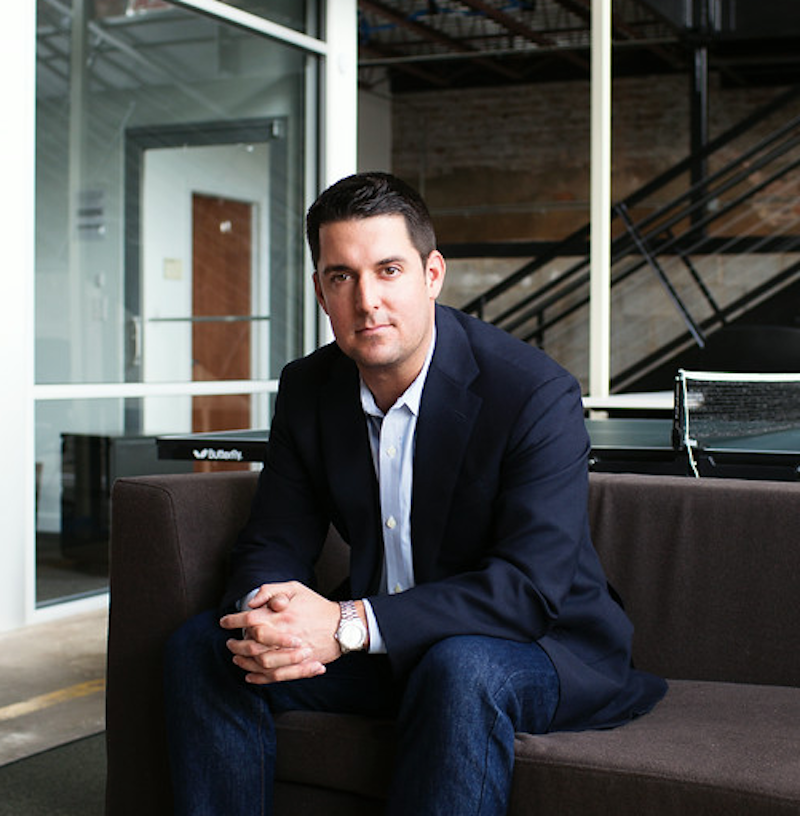 Meet John "JD" Doughney IV: two-time alumnus of Florida State University. With a Bachelor's in Political Science and a Master's in Integrated Marketing Communication program, JD uses his education as a foundation for his work at Facebook as a Managing Global Client Partner.
The Basics
Name: John "JD" Doughney IV
Degree: Bachelor's in Political Science, 2002.
Master's in Integrated Marketing Communication, 2003.
Hometown: Boca Raton, FL
Current City: Roswell, GA
Job: Managing Global Client Partner, Facebook
Meet JD
Who do you admire and why?
My mother and father.  Throughout my life they have set the example for me for what it means to prioritize family and community, to be intellectually curious and to work hard on things worth achieving.
What Jeopardy category could you clear, no problem?
Sports. The questions are all lay-ups.. pun intended.
Favorite office snack?
Yes! Oh, just one? Hmmm, can I say tacos?
Best account to follow on social media?
Social media is really about what is relevant to each person, so it depends on the individual. I like things that make me laugh like funny videos and memes. I enjoy the Disney Facebook page because it's fun to be reminded of the movies I liked as a kid.
Best piece of advice you've received?
This too shall pass.

The Career
Tell us about your job:
As Managing Global Client Partner I lead Facebook's partnerships with key global businesses. Understanding the client's business and industry and being a trusted thought partner is crucial to success.  I work with global client and agency leadership to develop strategy across global markets that drives impact for the business.  I lead a network of internal market teams and cross-functional teams that partner with the client and agency network to achieve our goals.  As a leader I set the long term vision for the team and our annual goals for clients.  I work to position Facebook's solutions so that they are being leveraged optimally to deliver results against our clients most important business objectives.
What does your average day look like?
It sounds cliche but no two days are the same. With the speed of innovation in our industry and our client's industries, we are creating opportunities and solving interesting problems that range from defining marketing strategy, to creative content for mobile, to media planning, to measuring the impact on the business. Additionally we have opportunities to partner on fascinating innovation projects.
The parts of my work that I enjoy most are working with my clients, agency partners and Facebook team in markets around the world. Spending time with them, solving problems, on their key projects and delivering great results that get CMO's and CEO's excited about the power of Facebook for business is very rewarding.
How did your education prepare for your career?
One misconception about digital or social media marketing is that it is very different from traditional marketing.  The fact is that principles of marketing are as true today as they were when I studied them at FSU.  The medium where people spend their time (Mobile!), the tools and data available to marketers, the creative formats, etc. have changed, but these changes have given marketers the greatest marketing capabilities that have ever existed and marketing has become more accountable.
How has working in your industry changed the way you look at the world?
Facebook's mission is to make the world more open and connected, a powerful and meaningful mission. I work on a team that serves the entire globe and I get the opportunity to see what that means first hand, across developed and developing markets.  My 5 years at Facebook has opened my eyes to the power of global thinking and the opportunity for all people having access to the internet – to build, to share and to connect.
Shaping a better world through understanding and empathy in the community and at a global scale is what motivates me at work.    
Who do you look to for inspiration?
At Facebook it is easy to look at leaders like Mark and Sheryl and be inspired by their commitment and achievements, and I do. But I also gather inspiration from reading stories from history (and philosophy) about individuals that build, create, overcome and persist. In my daily life, I am constantly inspired by the people around me that set and accomplish their goals, whether it's running a marathon, maintaining a healthy lifestyle or pursuing a dream.  The daily wins of other people fuel me to make sure that I am doing everything that I can to live a fulfilling life.
How do you handle work-life balance?
At Facebook we have an initiative called fUel. It is a program and philosophy intended to help people live their most fulfilling possible lives while performing sustainably at a high level. I believe in the approach so much that I am part of the leadership team that is driving adoption of fUel across the company.  The fUel approach focuses on investing time in those things that are important to you and incorporating health and wellness and quality sleep.  I have realized that it is important for me to understand what gives me energy and what zaps my energy. I set clear priorities for my time and from time to time I need to take small breaks to recharge.
What advice would you give yourself in college?
"Think bigger!  Go for it.  If not you, who?"  I didn't realize how much was really out there for me to go get.  I look at FSU and the Fulbright and Rhodes scholarship applicants that they support and I hope that current undergraduates understand the resources available to them and the support that they have from faculty, administration, staff, peers and the vast Alumni network of the FSU family.

---
Connect with JD
Facebook // Twitter // Instagram // LinkedIn
---