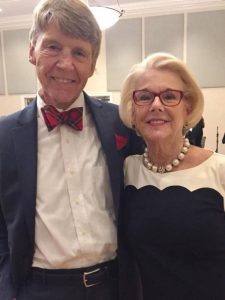 Famed columnist for the Tallahassee Democrat, Gerald Ensley, passed away February 16, 2018. On the one year anniversary of his death, Ensley's wife Sally Karioth, daughter Amanda Karioth Thompson, and son-in-law Sam Thompson launched the Gerald Ensley Emerging Journalist Award.
Ensley attended Florida State University for two years before dropping out to work for seven years. Eventually, he made his way back to school where he graduated with a degree in Political Science in 1980. During his time at school, Ensley worked at the Florida Flambeau, now the FSView, where he won Sportswriter of the Year from Sports Illustrated, the first of 50 awards he would rack up during his career.
After graduation, Ensley became a sports writer for the Tallahassee Democrat where he remained until retirement in 2015. According to his self-written obituary, Ensley wrote for every regular section and every weekly section the Democrat ever made (26 in total).
Although he started in reporting, Ensley had originally wanted to be a novelist. "I assumed everyone wrote for newspapers just to develop their writing chops. I quickly learned the majority of journalists were there because they loved journalism…" he said. Ensley quickly fell in love as well, stating that "I came to realize telling other people's story was my skill, not making up my own."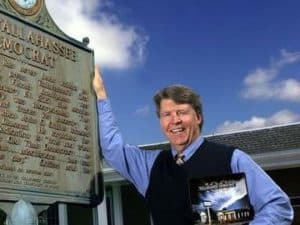 Throughout his career, Ensley sought to help young writers when he could. He often spent time helping new reporters and unpublished authors by offering advice from a professional. "My dad spent most of his career, even his early years, nurturing other writers," Thompson said.
The award in his name is designed to continue that legacy by providing financial support for students in FSU's College of Communication and Information. For now, one award of $1,000 will be granted each year, but as the fund increases, so will the amount granted to students, explained Thompson. These funds can be used for anything from scholarships to research expenses; however, preference will be given to students focusing in journalism–specifically those who work at the Tallahassee Democrat or FSView.
To contribute to The Gerald Ensley Emerging Journalist Award, click here.