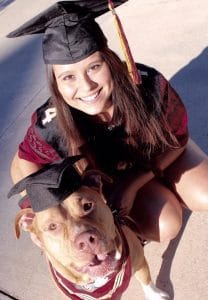 Alexis Gayda graduated in 2016 with a Bachelor's in Information, Communication, and Technology. During her time at FSU, Gayda was heavily involved on campus, using her skills in marketing, event planning, social media management, and more wherever she went to improve the organizations and events in her school community.
Now, she's taken her skills to North Public Relations as the Digital Marketing Coordinator and Social Media Coordinator. From crafting social media posts, to managing website content, or going out to do a photo or video shoot, Gayda's work is always stirring. To learn more about this creative iSchool grad, please enjoy the following questionnaire we had with Gayda.
Hometown and Current City?
I am from Parkland, FL and currently live in Tallahassee, FL.
Where do you look for inspiration?
When I want to get inspired, I tend to collect a lot of different photos or links to things I'm drawn to and pull together the aspects from each that I like into one.
Who do you admire and why?
I admire my mom and how she is able to balance having a career with her family life.
How did your education prepare you for your career?
In my professional life, I've appreciated the diverse background that the classes I was able to take at FSU gave me. Having the ability to take everything from social media management, mass media law, intro to public relations, and even mobile app development have all come into play in the work I do now.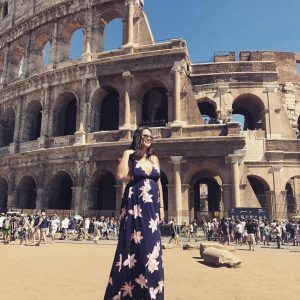 What is the best account to follow on social media?
I'm biased towards the accounts that I manage (*ahem* @NorthPublicRelations), but if I had to pick an account I'm not affiliated with, I love how The Florida Bar is able to bridge the age gap on social media by being both educational and incorporating the latest trends.
How has working in your industry changed the way you look at the world?
It's given me a perspective on what the other side of marketing and communications looks like. We are constantly being surrounded by advertisements and brands that try and influence our purchases, opinions and awareness, and it's been interesting to now understand the creation of those campaigns.
What is your favorite office snack?
Uncrustables. Though they often get me made fun of around the office, they are quick and easy to grab when I'm on the go, and you can't go wrong with a PB&J!
What Jeopardy category could you clear, no problem?
Social Media Trends
Share a notable experience you've had at work.
I think the most exciting experiences I've had at work have been running AV for events that we plan. This may sound boring to a lot of people, but for me it combines all of my interests from creating an attendee experience, to being able to manage and problem solve with the technology at hand.
What is the best piece of advice you've ever received?
Set yourself up for success. Commit to things that you know are already in your capabilities, whether that means knowing you don't like to wake up early, or giving yourself extra time to recoup after a hard week.
How do you handle work-life balance?
Having an hourly schedule has been critical to me being able to manage my work/life balance. Planning my week out at the beginning of the week helps me stay on top of my work, as well as make time for myself, friend/family relationships, and my dogs.
What advice would you give yourself in college?
Get engaged with the community! During college I felt really connected to different things on-campus, but I didn't start getting involved with things in the community until after I graduated.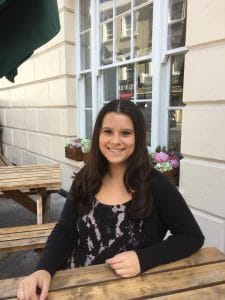 Connect with Alexis!
E-mail: alexis@northpublicrelations.com