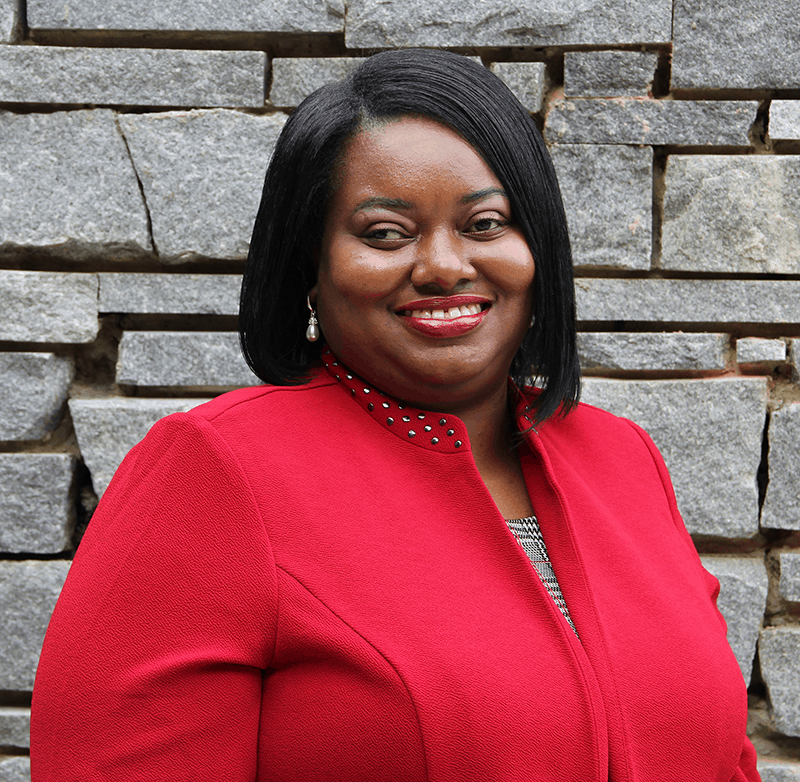 Gordon State College recently named iSchool alumna, Angiah Davis ('08 M.S. Library and Information Studies), as Director of Library Services. In this position, she will oversee the library budget, manage electronic databases, promote the library, and participate in state and national professional organizations while developing a strategic plan.
Her current memberships include GLA, ALA, the Library Leadership & Management Association (LLAMA), and the Black Caucus of the American Library Association (BCALA).  She is a current committee member of the GLA Nominating Committee, the Awards Committee, and the Georgia Libraries Conference (GLC) Planning Committee.
Davis comes into the position with several years of library experience under her belt. "The search committee and I were deeply impressed with Angiah's student-centered philosophy, and we look forward to the positive impact she will make on our campus," says Assistant Vice-President for Academic Excellence, Peter Jude Higgins.
"I'm very excited to be a member of the Highlander Nation Family," said Davis. "I believe in the Power of WE and look forward to promoting student success. At the Hightower Collaborative Learning Center and Library, we want the campus and the community to view us as a resource.  Whether it's meeting room space, equipment, or access to information that one seeks, we are happy to help."
In addition to her exciting new position, Davis is also being published in a new book about financial literacy in libraries titled Rainy Day Ready: Financial Literacy Programs and Tools. This book is a "ready-to-use guide for offering financial literacy initiatives at your own library," explains the description.