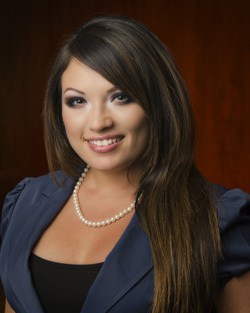 CCI alumna Jennifer Whelihan worked hard as a student at FSU, receiving the Florida State University Seminole Leadership Award. Nothing changed with her as she moved into the working world. She has recently been selected as the recipient of this year's NFL Hispanic Heritage Leadership Award by the Tampa Bay Buccaneers.
During the celebration of Hispanic Heritage Month the NFL and the Hispanic Heritage Foundation recognize the contributions of Hispanic leaders in each NFL market.
"The NFL Hispanic Heritage Leadership Award is a tremendous honor and I am excited to be part of such an incredible group of Hispanic leaders across the country," says Whelihan.
She has dedicated her time to serving the community for years. She has served and is a member of the Hillsborough County Commission on the Status of Women (COSW), USF Research Foundation Council of Professionals, Suncoast Hospice Project Grace, Sheriff's Hispanic Advisory Council (SHAC), Leadership Hillsborough, Tampa Bay Seminole Club, American Advertising Federation (AAF), and faculty advisor for the Advertising Student Association at University of Tampa.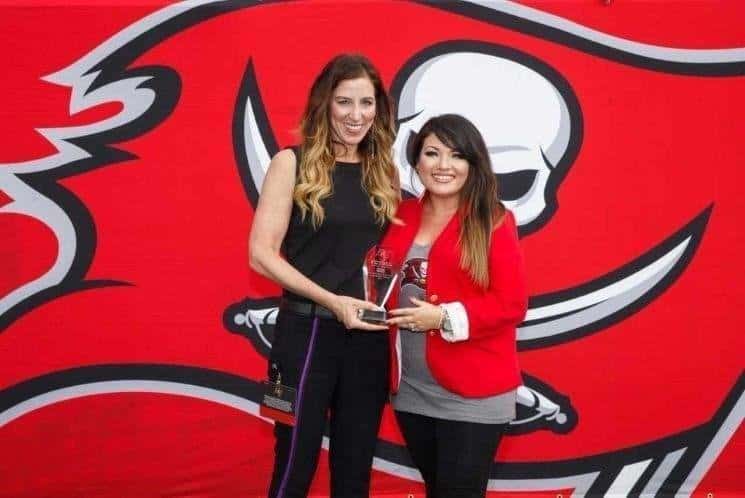 Whelihan received her Bachelor of Arts with Honors in Media Communication and Master of Arts in Interactive and New Communication Technology degrees from Florida State University. She went on to become the Economic Development Manager for Hillsborough County, an Adjunct Professor at the University of Tampa and CEO of her own company j.whela Productions. She also gets to work with businesses, startups, entrepreneur support organizations and more throughout Tampa.
The award winner says, "My undergraduate studies in Media Communication and graduate studies in Interactive New Communication Technology were the perfect programs for me and my professional and personal goals. Communication, learning the mechanics and connections to produce greater understanding, is imperative for success in achieving goals."
Motivated by God, family, friends and human interactions Whelihan is able to wake up everyday and help her community grow.