In May 2023, Gina Lafleur (B.S. '12), an alumna of the School of Information, assumed a new position as the Senior Manager of Global Business Intelligence (BI) and Visualization within Pfizer, a renowned research-based biopharmaceutical company.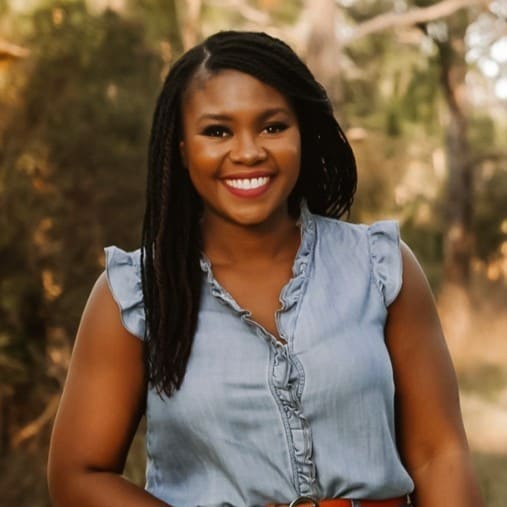 Lafleur is currently a member of Pfizer's Digital Health, Medicine, and AI organization and works within the Commercial Solution Delivery team. Lafleur is responsible for overseeing internal reporting solutions for leaders, as well as offering data architectural solutions for the internal Commercial Data Warehouse team. Additionally, she plays a key role in implementing strategic plans pertaining to Data Architecture and BI, facilitating communication between technical and non-technical teams to ensure that data and BI initiatives align with business requirements.
Since October 2021, Lafleur has been a part of Pfizer, initially joining as the Senior Manager of Data Solution Engineer. Prior to her tenure at Pfizer, she has gained valuable experience working for renowned companies such as General Motors, The Home Depot, General Electric, and Jabil.
In her previous roles, she primarily focused on individual projects or led teams for specific projects. However, in her current position, she faces new challenges. Lafleur states "The challenge for this role is that I will be overseeing multiple programs that consist of many projects. I will need to work closely with multiple high-level stakeholders to define the scope, objectives, and deliverables of the respective programs".  Lafleur's responsibilities also involve developing comprehensive plans that include timelines, milestones, resource allocation, and budgeting.
When reflecting on her years at FSU (Florida State University) and CCI (College of Communication and Information), Lafleur expressed her appreciation for the university and the college for providing her with comprehensive knowledge and practical education to prepare her for life after college. Lafleur states "FSU and CCI offered me in-depth knowledge that are applicable in my field. The coursework, assignments, and projects helped me acquire a deep understanding of relevant and practical tools for the workplace. Specifically, the Database Courses laid the foundation for my understanding of database systems and design, while the Technologies, Communication, and Leadership courses emphasized the significance of transferable skills and the importance of collaborating with others."