Shortly after graduating from Florida State, Dara began her career with MGM Resorts, where she gained a wealth of experience executing live events. Recently, Dara accepted a new position at MGM Resorts as the Director of Regional Corporate Communications in Washington D.C., where she develops communication strategies across eight regional properties.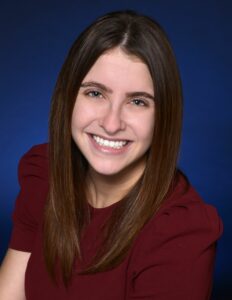 Dara is thankful for her experience at CCI. She gained life-long skills through the Public Relations program, where she had the opportunity to take on internships and gain real-world experience through her classes. She also credits Dr. Jay Rayburn as being her mentor and champion both in school and beyond, and it was through him that she was able to provide support to students well after she graduated. When asked what advice she had for current CCI students, Dara said, "Soak it all in. Every experience whether big or small is worth something. There's always a learnable moment and that's how you grow. I'm still learning every day and will be for many years to come." 
What's next for Dara? Aside from continuing to build her skills in her new position, she will be getting married next year to a fellow CCI graduate that she met through the PR program. Congratulations Dara! 
Dara is one of three CCI alumni recognized as a Notable Nole by the FSU Alumni Association. You can find all of this year's Notable Noles here.