written by Ebe Randeree
Nine CCI students spent two days in Tampa connecting with alumni and employers to build pipelines for future students and to hear from and see employers that are looking for talent.  Organized by the FSU STARS (Students & Technology in Academia, Research & Service Alliance) student organization, the trip included the following students: Glennetria Harold, Faboula Pierre, Rhiannon Jacobson, Kelly Newbrough, Kimberly Sapp, Julie McLane, Luke Weaver, Gillian Kamerer, and Jorge Ramos.
Associate Dean Ebe Randeree facilitated the trip and has seen the benefit the exposure brings to students.  He said, "It is important for us to allow our student leaders to see the potential environments they will work in, to hear what employers are looking for as they grow, and to connect with alumni in the organizations we visit to build partnerships for FSU and CCI.  The secondary goal is that they bring this information back to FSU to share with their peers; and finally, the goal is that they leverage these opportunities to grow their network and secure employment."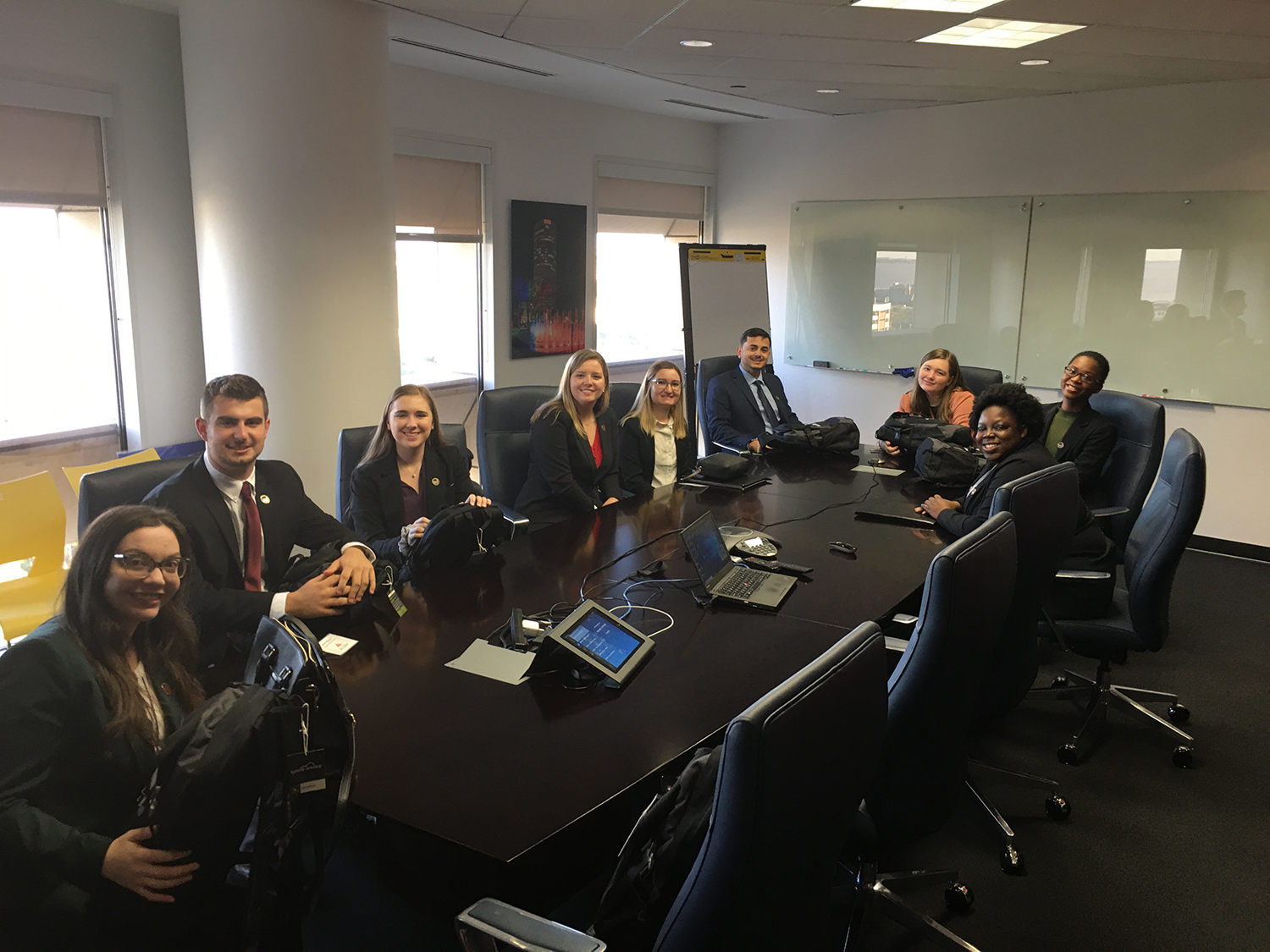 This was the first trip for junior Glennetria Harold. "This trip was an unparalleled opportunity for me not only to get a feel for the various unique work environments that exist in the tech field, but also to gain invaluable knowledge from CCI alumni who were once in the same position as me and are now striving in this industry," she said.
Junior Kelly Newbrough also reflected on the trip.  For her, the trip was "a very eye opening experience. I am very lucky to have a college that cares about my experiences and skills, and thankful to all of the companies that opened their doors to us and let us ask them questions and experience their company culture. The FSU alumni that we had the pleasure to connect with made me very proud to be a nole, thank you to all of those that helped guide us and gave their time to mentor us."
Junior Julia McLane works at the CCI Help Desk.  She said, "It was an amazing experience to visit companies down in Tampa. Each company took their time to introduce us to their company culture by letting us tour their offices and by answering any questions that we might have about the company. Along the way, we were able to meet company employees and leaders that helped us learn about the different careers that are present in the world of information technology."
As a sophomore, Luke Weaver is just getting started in the IT major.  "Experiences like this provide an invaluable opportunity for current CCI students to connect with and get feedback from leaders in the field, and to discuss our experiences in CCI with graduates to receive guidance for what skills we should be building upon to find success in the future," he said. "I'm extremely grateful that we have this opportunity and the knowledge gained will no doubt be an advantage to us."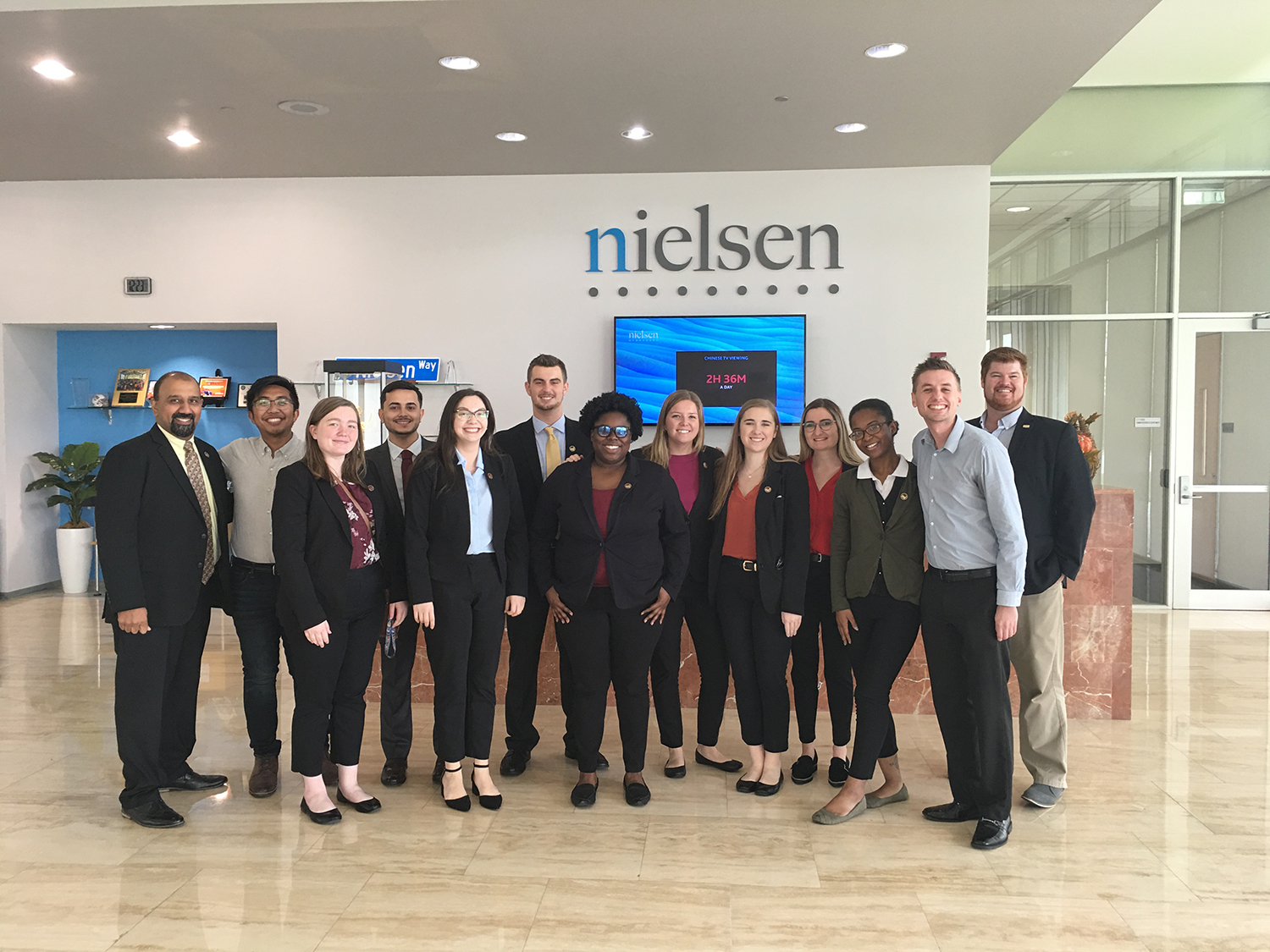 Companies visited were Nielsen, KnowBe4, Raymon James, Tech Data, Reliaquest, and A-LIGN.  Every company visit included a tour, conversations with recruiters, and a meeting with alumni from FSU.
Reliaquest
Recruiter: Hayley Hampson
Met with: Sophia Gallo (CCI Alum), Brandon Tirado (CCI Alum)
Raymond James
Recruiter: John Cappelli, Elizabeth Bell
Met with: Chris Cyrille (CCI Alum), Lauren Schwerdt (CCI Alum), Steve Kipikash (FSU Alum)
Nielsen
Recruiter: William Miller
Met with: Andrew Pendergast (CCI Alum), Joey Cardenas (CCI Alum)
KnowBe4
Recruiter: Christopher Vaughn
Met with: Rosa Smothers (CCI Alum), Justin Miller (CCI Alum), Orlandria Heggs (FSU Alum), Arron Kotowski (FSU Alum)
Tech Data
Recruiter: Jesus Vidaurri & Morgan Mclaughlin
A-LIGN
Recruiter: Kendra Kelly
Met with: CEO Scott Price (FSU Alum), Will Thompson (CCI Alum), Arissa Rackcliff (FSU Alum), Natalie Toellner (FSU Alum), Megan Kelly (FSU Alum)
Part of the visit included a dinner with CCI alumni that came out to meet with students, to share their journey, and to act as mentors for the group.  They included:
| | | |
| --- | --- | --- |
| Alumni | Company | Role |
| Gina Cyrille | Jabil | Senior BI Developer/Financial System Engineer |
| Nickson Jean Baptiste | A-LIGN | Staff Consultant |
| Zachary Patterson | Citi Bank | Global Informatics Specialist |
| Bridget Kabacinski | PwC | Technology Operations Associate |
| Brandon Tirado | Reliaquest | Security Analyst |