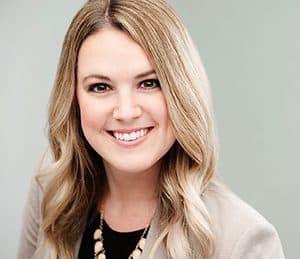 On March 25, 2019, iSchool Alumna Chelsea Eagle ('13 B.S. Information, Communication, and Technology) started a new position as a senior manager of communications at Walt Disney World. Here, Eagle leads a team that partners with stakeholders to "develop and implement communication that both supports the company's business objectives and engages internal and external audiences," she says.
The fast-paced environment of a communications job keeps Eagle on her feet. "No two days are the same, and it really requires me to bring my 'A' game to work with me every day," she says explaining her passion for her work.
It was through her time at FSU that Eagle discovered this passion. Starting out, Eagle dreamed of being an architect. After a year of trying FSU's interior design program and learning it wasn't for her, Eagle searched for other options and found the ICT program. The unique course list offered her a view of not only taking interesting classes but also a future in the field. After one public relations class, she was hooked. "Once I was in the ICT program, my dream job quickly shifted to a corporate communications role for a large company," which she now has with Disney.
From this experience, Eagle learned that "picking a career is a big decision, but it doesn't need to be made overnight." She advises that students find a career that utilizes their existing strengths. "If you work in a field where you naturally excel, you're more likely to succeed in the long-term," she says.
While in the ICT program, Eagle had the opportunity to work with Associate Dean Ebrahim Randeree. As the supervisor for Eagle's first internship, Randeree taught her "the basics of being a professional and how to bridge the gap between being a student and being in the real world," she says.
Coming out of college, Eagle's unique skill set as an ICT student gave her a competitive edge over other graduates in the job market. Along with her knowledge in communications, Eagle also had experience with graphic design and web development, allowing her to stand out as a stronger asset to employers.
Eagle went on to land a seat at the senior management table at the Florida Department of Business and Professional Regulation within the first year of her career. She also earned her Project Management Professional Certification and her M.B.A. from FSU, all while working full-time. Her next goal is to earn her Accreditation in Public Relations.