The Office of Distance Learning (ODL) announced that Dr. Joseph Clark ("Joe") will be taking over leadership of the Florida State University Testing Center. Joe will be guiding the staff in pursuing new initiatives as part of improving ODL's assessment and testing services. A key goal of ODL's strategic plan is to ensure that the Testing Center will be known as a model for academic integrity and student success.
Clark received his Bachelor of Science in Communication at FSU in 1980, and later obtained a PhD in 2014. Joe's education in the field of communication has been beneficial in helping him focus on the importance of messages and the critical role of the target audience. Much of his study was in rhetoric and persuasion. You can get a sense of the broad range of experiences Joe has had from the narrative here. Clark states his degree work in the field always came in handy, and his career is an example of the benefit of communication training in all kinds of settings.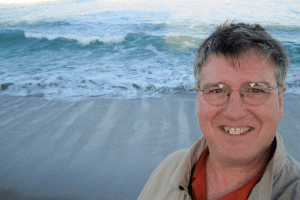 Joe has a long tenure at FSU that includes test development and administration; instructional design; and consulting in pedagogy, instructional technology, and online learning. Furthermore, Joe has experience developing, administering, and interpreting the results of tests in a variety of contexts over the years, including item-bank development projects with Florida Department of Education, test administration for the Tallahassee Fire Department, and item analysis in those projects as well as teaching workshops that cover it here at FSU. As a faculty member, he's served on and chaired a number of committees during his nearly 20 years at the school. Clark currently represents FSU on the State University System of Florida Board of Governors Distance Learning Subcommittee on Quality.
"The Testing Center staff are a committed and experienced group of professionals and I'm proud to work with them to serve the FSU community," said Clark. "We're looking forward to making the center an even better place to take tests while maintaining critical standards regarding the security and validity of the testing process."