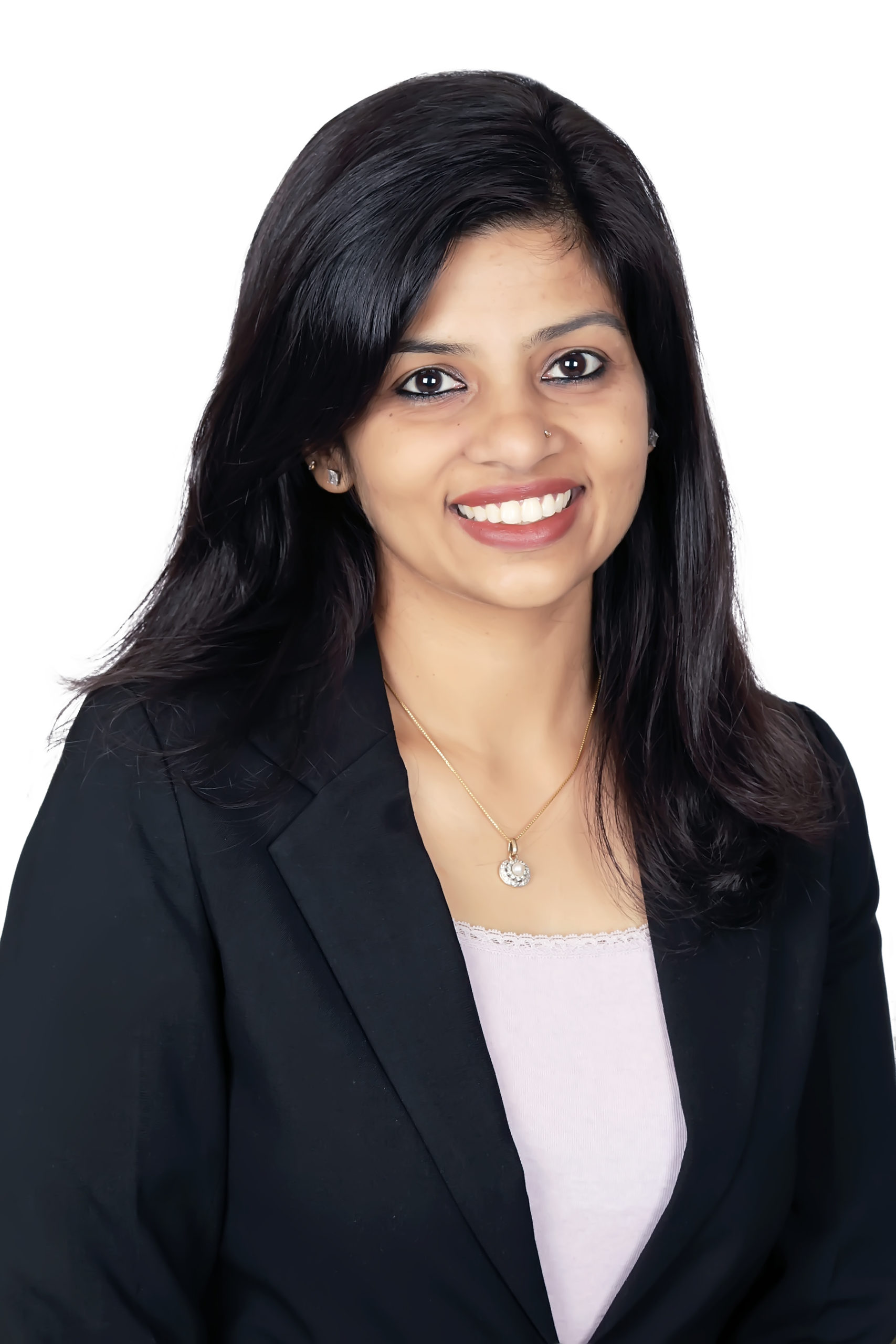 Dr. Shruti Nair, who now works for Ashoka, one of the world's largest networks of leading social entrepreneurs, graduated from the School of Communication in 2012. Her dissertation dealt with ICTs and the economic empowerment of women .
Dr. Nair leads Ashoka's Youth Years program in South Asia, particularly the efforts to search, select, and build a community of teen changemakers and institutional partners to help society re-imagine a world where every young person can grow practicing to be a changemaker. In her previous role, Dr. Nair worked with Aavishkaar, one of the largest Impact Investment funds in India, and Social Venture Partners, an international venture philanthropy organization.
CCI recently caught up with Dr. Nair and discussed the fascinating work she is doing with Ashoka. Read the full interview below:
1. How long have you directed the Youth Years program with Ashoka and what does the program aim to achieve?
I started with Ashoka last year but have been in the social development sector for over a decade now. At Ashoka, I lead the youth program in South Asia where we are envisioning an Everyone a Changemaker society where we transform the world from where only a few lead to a world where everyone leads. We believe that we are living in these extraordinary times where the world is fast-changing and is making this final move to being organized around change from being organized around repetition. Success is no longer repeating one particular skill well, it is in your ability to contribute and adapt to change.  To make everyone in the society see this new reality, we need to first have our young people grow differently by practicing empathy-based living for the good of all.
This will mean that every young person grows up practicing to be a changemaker, for which the first step is to have these role models for our young people. We identify and support inspiring Teen Changemakers as Ashoka Young Changemakers who are role models and have the potential to impact an entire generation.  Our support primarily is around building a like-minded peer community for our changemakers who not just draw support and inspiration from each other but are also a community of co-leaders in building an Everyone a Changemaker society. We also work with this community in influencing other stakeholders of society such as schools, parents, and the community at large to completely reimagine how young people are growing up.
2. How did your career path lead you there?
I have always been fascinated with stories and I have tried to stay closer to being able to tell impactful stories throughout my career.  I started my career as a journalist with a belief that there is always a story to be told.  Post completing my Masters degree from NTU in Singapore and experiencing the media and journalism space in two completely different cultures, I decided to pursue communication for social change to be able to do more meaningful work. My work prior to Ashoka has been around helping social sector organizations measure their impact and communicate their story effectively. I realized that there were such powerful Stories of Change in the social development sector that needed to be shared. With Ashoka, I have this amazing opportunity to inspire everyone with the stories of Ashoka Young Changemakers who have realized their power to change.
Throughout my career, I have championed the cause of equal representation for women and opportunities for young girls. Growing up as a girl in India, I was often discouraged from doing things I wanted to do to fit into the societal expectations and framework. In my work at Ashoka, I consciously emphasize on young girls experiencing agency much earlier in life and growing up practicing changemaking skills. This starts a chain reaction to their success in problem solving, their participation in the workforce, involvement in political and democratic processes. It creates a ripple effect and everything changes. Girls growing up as changemakers can catapult them into a much brighter future not just changing their own life, but also her community and the world. My work at Ashoka enables me to work towards inspiring everyone to visualize the power of girls growing up as changemakers and the role it can play in women holding leadership positions in the future.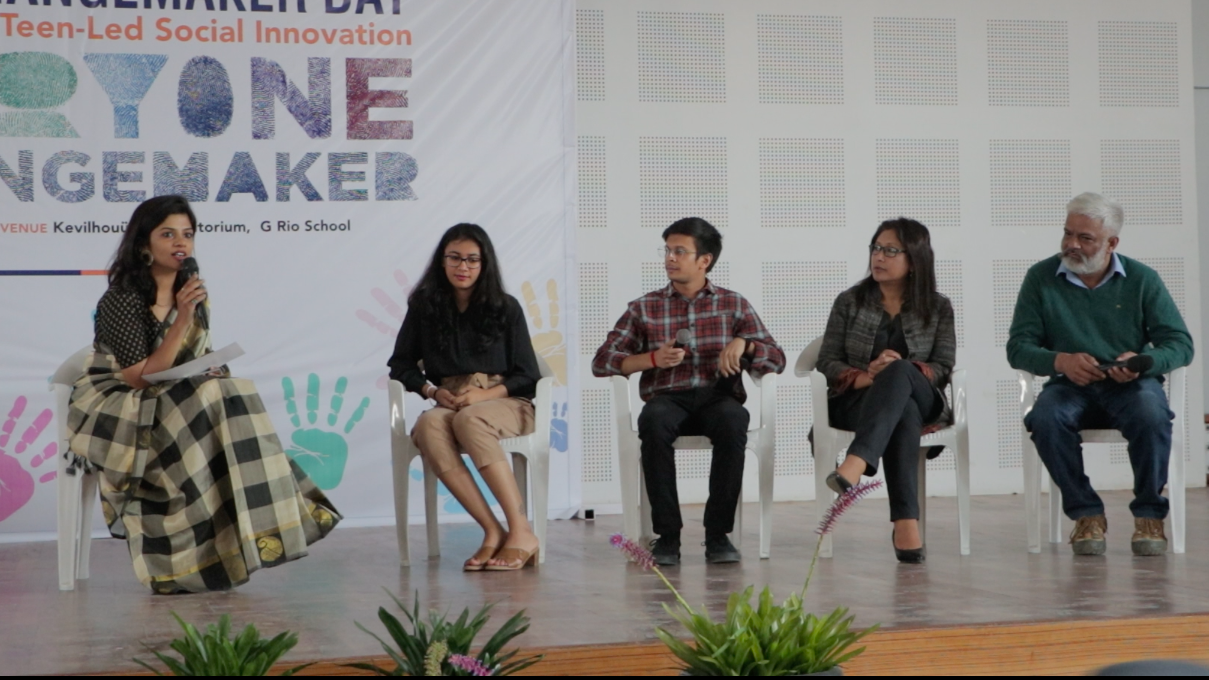 3. What does a typical day in your role at Ashoka look like?
My typical day at Ashoka includes learning from the patterns we see in the journeys of Ashoka Fellows who are social entrepreneurs working towards bringing systemic change while solving a social problem. One of the most fascinating patterns has been that the majority of our Ashoka Fellows started through their teen years (between the age of 12-20).  Another great observation and learning has been that young people who have identified their idea, build their team and created their impact have found an incredible power within them which only contributes to their success irrespective of what they chose to do in life. One of our internal studies revealed – When someone starts innovating early in life, they are three times more likely to end up in a position of high leadership, and four times more likely to become a successful entrepreneur.
Working closely with these young people who have stepped up early and challenged the existing youth culture and broader expectations, I realize what a deep impact they have on adults. They are our true co-leaders in inspiring different stakeholders to reimagine our education and how we define success. It is phenomenal to see how once our young people know that she or he is a changemaker, they are unstoppable and how they continue to work on their ability on solving a problem and in changing their reality for the good of all.
4. What is your favorite thing about your job?
One of the most impactful parts of my work is being able to witness young people who identify themselves as changemakers sharing their superpower with others. 'Giving people the power to give' – is the greatest gift that any young person can share with others. Ashoka and Ashoka Young Changemakers are looking to find young people (and supportive parents, educators, communities) to stand up and be the early adopters of the 'Everyone a Changemaker' culture in their educational institutions and/or their communities. These young changemaker pioneers will share the gift of being a changemaker with their team members. They are so critical in tipping the culture of their school so that being a changemaker becomes the new norm.
5. How did your dissertation work and time at FSU impact or prepare you for your career?
My dissertation work explored the role of communication for social change, particularly in the economic empowerment of underserved women in India. It was the guiding compass for my career. My time at FSU pursuing my doctoral work helped me develop my critical thinking ability, learning how to work collaboratively, evaluating existing narratives & literature to synthesize and present new perspectives. The faculty at the College of Communication and Information Studies ensured we had the opportunity to learn from diverse perspectives and always encouraged us to explore research areas that we were truly interested in. The classes I undertook as part of my coursework, the emphasis on research, publishing, and presenting at conferences played a key role in developing me as a professional. Since I was miles away from home and family in India, the relationships I built and the enriching conversations I had with our faculty and peers from all across the world left a lasting impact on me and were key in helping me thrive during my time at FSU.
My advisor, Dr. Stephen McDowell was such a great support both personally and professionally. He encouraged and guided me in deepening my interest in the problems that I wanted to explore. My doctoral committee particularly ensured that my doctoral work was in alignment with my career goals and ambitions which was extremely helpful. In fact, what I have done with my career is a reflection of my doctoral work to a great extent.
—
"Dr. Nair has shown a long-term commitment to positive social change, prior to coming to FSU, in her doctoral work exploring economic empowerment programs for women in India, and in her career," says Dr. McDowell. "Her leadership in supporting young social entrepreneurs at Ashoka makes an important contribution to communities and society. I applaud her focus and am very glad to have an ongoing connection with a great FSU alumna, Dr. Nair."