Lynette Hammond Gerido, Ph.D., MPH, a recent doctoral graduate at FSU's School of Information, was awarded a prestigious postdoctoral research fellowship at the University of Michigan School of Public Health. This award is funded by the National Institutes of Health (NIH) National Human Genome Research Institute (NHGRI) Ethical, Legal, and Social Implications (ELSI) program.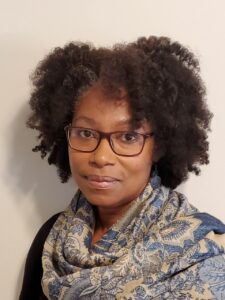 "The School of Information at Florida State University was fortunate that Dr. Gerido chose to pursue her Ph.D. with us," states Michelle Kazmer, Professor and Associate Dean for Academic Affairs and Faculty Advancement at Florida State. "Her scholarly agenda melding information science with public health disparities research will be transformational in helping vulnerable populations have better health outcomes and better healthcare experiences. I am delighted that she has the opportunity to participate in the ELSI Research Training Program."
Dr. Gerido's dissertation research explored disparities in genetic screening for breast cancer of African American women and how they used information to make medical decisions. The ELSI Research Training Program offers research mentoring, coursework, and many opportunities to develop expertise within public health genetics.
As a postdoctoral researcher, Dr. Gerido will focus on the ethical, legal, and social implications of genetic testing standards, risk assessment algorithms, and insurance policy coverage for vulnerable populations. This research will prove beneficial for providing more accessible and safe health care for all.
Dr. Gerido's fellowship will last two years. "This postdoctoral research fellowship offers world-class training and I look forward to using what I have learned about information behaviors and systems to reduce racial health disparities and improve outcomes".