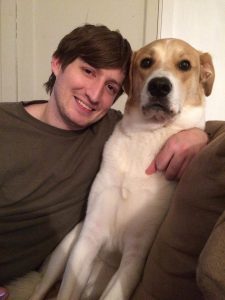 Adam Jankowski passed away August 13, 2016 after a fight with a recurrence of Lymphoma. Adam was a graduate of Florida State University with a degree in Information Technology. He was a brother of Theta Chi fraternity.
"My prayers go out to Adam's family and friends. He will be missed very much," shared Dr. Mark Jowett, who had Adam as a student in his undergrad. "Adam was an exceptional student in several classes that I taught, and still teach, at FSU."
In lieu of flowers, Adam's family requests donations be made in Adam's honor to the Children's Home Society of Florida.
Children's Home Society
c/o Anna-Kay Hutchison
1801 Miccosukee Commons Drive
Tallahassee, Florida 32308
Memo: In Memory of Adam Jankowski