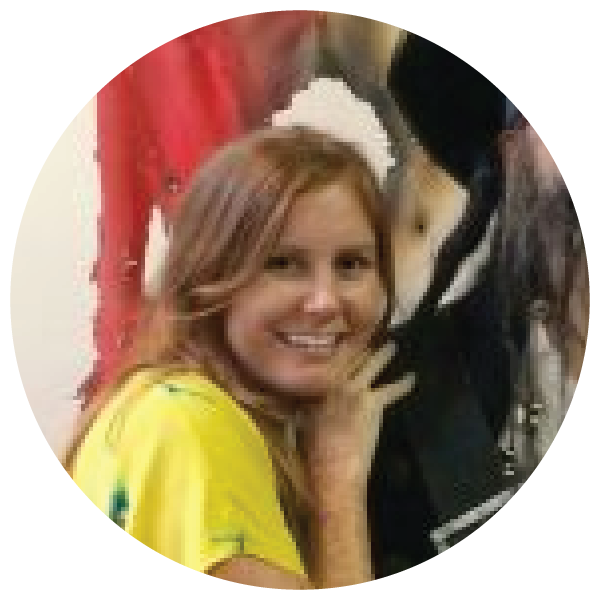 With a unique combination of skills and experience including communication, visual arts, and technology, Frankie Ironside (B.A. '15) perfectly prepared herself for her dream job: working for a small business that designs and manufactures interactive dark rides and animatronics. Sally Corporation has possessed the rights to major brands such as DC Comics and LEGO, installing rides all over the world at small and big name parks such as Six Flags.
It all started when she saw a video from the MIT Media Lab right before transferring from Tallahassee Community College to Florida State. She explains, "Seeing technology in a beautiful way sparked a new wave of thinking for me. It was new and rough; I didn't know where these ideas would take me, but I knew that studying technology would be key, so that's where I began."
However, technology was only the beginning. Ironside was determined to find a way to combine her interest in technology with her creative inclinations and create her own path toward a profession in which she would truly thrive.
"I have always had a creative mind. I took art classes all through high school, it's what made me happy," remembers Ironside. "I went with my gut, against my parents' wishes, and I wouldn't be here today if I didn't take that leap of faith."
This leap of faith is what gave Ironside an edge in her job search, and is exactly what a corporation like Sally was looking for in prospective employees.
"Design was what was missing from my interest in interactive media. You can have all the knowledge to make a functional and interactive element, but until you know how to design what this 'thing' will look like, you don't have a complete project," explains Ironside. "Technology is such a broad term, but it's the biggest theme of our fast-paced world. It's part of everything- from the back end of computers or the 3D design of an object to CNC mills and printers."
It was Ironside's own vision of what she wanted to do with technology that drew her to Sally, and it's also what made her stand out among other applicants. With a wide range of skills and two degrees from FSU in Studio Art and Information Communication Technology, Ironside was ready to do the research on Sally to back it all up.
"Every year there is an enormous trade show in Orlando called the International Association of Amusement Parks and Attractions (IAAPA) where everyone in the amusement and entertainment industry goes to show off their latest and greatest," says Ironside. "I knew Sally was gearing up for this months in advance, so that's the leverage I used in my first email. And low and behold, Sally needed the extra hand preparing marketing materials for the trade show, so I was provided a contract starting in September and was then offered a full time position the beginning of 2016."
Now, Ironside is one half of a two-woman marketing team at Sally Corporation, where she holds the heavy responsibility of representing all the creative geniuses that develop dark rides and animatronics from start to finish. She hopes to continue with Sally for the years to come and someday play a more direct role in ride production as well as marketing. With her unique set of skills from two vastly different colleges at FSU, Ironside has opened the door to a career that she loves.
"[At Sally, we develop] animatronics, flat scene walls, 3 dimensional items, animated props, interactive gaming systems- and it's all under one roof. Pretty remarkable stuff happening here," says Ironside. "It's everyone's dream to be able to enjoy going to work and I am fortunate to be a part of that small percentage."