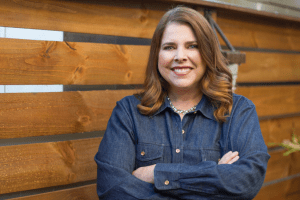 Ginger Reichl graduated with a bachelor's in Advertising in 1993. Reichl knew she wanted to have an advertising agency since she was in the seventh grade, and she made her dreams reality when she started Pinstripe Marketing    a full-service marketing and communications firm in the Tampa Bay area    in 1998. She continues serving as the President of Pinstripe in her hometown (St. Petersburg), where she enjoys working with skilled professionals in various fields and finding ways to amplify their unique voices and abilities. Reichl serves as the chief marketing strategist at Pinstripe, specializing in brand development, public relations, and strategic planning for her clients. She has served a vast variety of client types, formerly working for a law firm as the Advertising and Media Relations Director.
This CCI alumna is greatly involved in her professional community and has served on the board of associations such as the American Marketing Association, the Tampa Bay Advertising Federation, the Legal Marketing Association, along with other non-profits and organizations. Reichl was awarded the Game-Changer of the Year award by Business Buddies Tampa, and has placed as a finalist for awards such as Business Woman of the Year by the Tampa Bay Business Journal and CEO of the Year by the Tampa Bay CEO magazine.
Reichl stays busy as President of Pinstripe, but she still finds time to speak at various conventions and organizations, empowering and enlightening audiences on marketing strategies. In 2016, she began Parvus House, a tiny house studio dedicated to designing sustainable, environmentally friendly, and beautiful tiny homes that live up to the Living Building Challenge standards. She continues serving as CEO of Parvus House. To learn more about Reichl, continue reading our Q&A with her.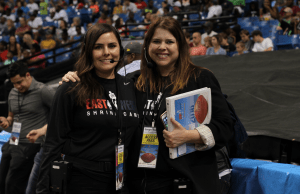 Who do you admire and why?
One of our clients is the East-West Shrine Game which benefits Shriners Hospitals for Children. It would be easy to say I admire the college football all-stars that play in the game, but it is the patients at Shriners Hospitals that are the inspiration. Visiting them with the players is always our favorite day of the year.
What Jeopardy category could you clear, no problem?
I could probably run through 80's ad jingles pretty easily!
What's your favorite office snack?
Tootsie Rolls
Best account to follow on social media?
Gucci to Goats is a guaranteed smile every day.
Where do you look for inspiration?
Everywhere!
What's the best piece of advice you've ever received?
My mentor, who built a successful advertising and PR agency in Tampa, told me "Don't wait until…" Read every book, take every vacation, enjoy every moment, don't wait until you retire to live. Unfortunately, as she was retiring she was diagnosed with an aggressive cancer and wasn't able to do the things she planned. Her voice is in my ear every time I consider putting something off for later.
How did your education prepare you for your career?
I'm a habitual joiner, so I was involved in a lot of organizations on campus, and that experience at FSU has continued, illustrating how important relationships are in business. I can attribute a significant portion of my business to connections made through professional associations and volunteering.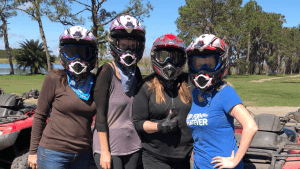 How has working in the industry changed how you look at the world?
It wasn't that long ago that only companies with a budget could compete in the marketplace — hiring photographers, videographers, copywriters, graphic designers, then the media plan to run a campaign. Now we have everything we need to produce quality communications in the palm of our hands. Technology and social media have democratized communication (for better or worse) which has led to increased competition and more opportunities for the little guy to make a big impact, not just locally but globally. It's an exciting time.
Share a notable experience you've had at work.
Several years ago, after what I thought was a great meeting with a prospective client, we walked to the door of his offices together. When he went to hold the door open for me, it looked like he was going in for a hug. I'm a hugger. We didn't get the client.
How do you handle work-life balance?
Work-life balance is a decision. Some days, work will need a little more attention, and sometimes life just takes over. As an entrepreneur, I have more flexibility than most, but I still feel the pendulum swing too far in one direction once in a while.
What piece of advice would you give yourself in college?
I would tell Ginger the undergrad to explore other classes and get a taste of something other than just communications.