While the COVID-19 pandemic presents numerous challenges, many individuals like Daniela Agurcia ('14, B.A. Media Communication Studies) strive to make the best of the worst. Utilizing the free time offered by quarantine, Agurcia launched her first business, Loulou La Mar.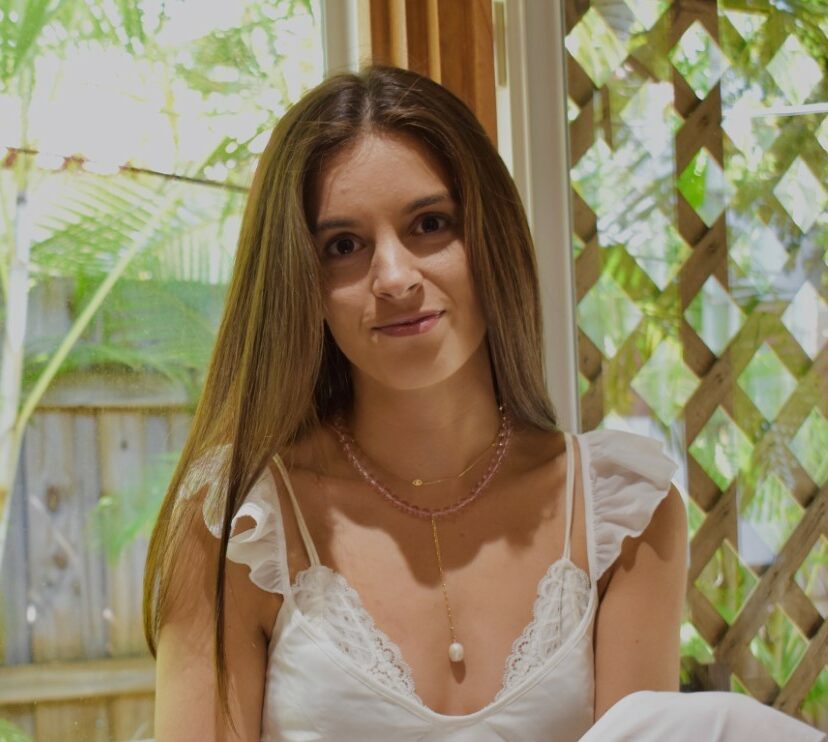 Loulou La Mar is a Miami-based company specializing in the sale of fine, handmade jewelry. All of the jewelry is made to order by Agurcia herself from ethically sourced, high-quality pearls, crystals, and stones.
While Agurcia has always had a passion for crafting jewelry, extra time quarantining allowed her to take it further, researching materials, creating a website, and establishing assets. Ultimately, Agurcia turned what was once just a casual hobby into a thriving business.
Loulou La Mar isn't Agurcia's only job. She spends her days working as a manager for Marketing and Account Services at Omni Direct, a Hispanic Marketing Agency in Miami. Once she clocks off as a manager, she clocks in as a business owner, spending her nights and weekends crafting jewelry, responding to emails, and packaging orders.
The future for Loulou La Mar is bright in Agurcia's eyes. Now that she has successfully laid the foundations of her business, Agurcia is focused on improving every detail.
"As the business grows, I don't want to lose the personalization of each shipment or the quality of my pieces," Agurcia said. "I think this is so important for every brand to maintain as they start building relationships with consumers."
Agurcia has always had an entrepreneurial spirit. However, her life changed drastically when she was diagnosed with Multiple Sclerosis (MS) over a year ago. This diagnosis forced Agurcia to reevaluate her lifestyle, from her diet to her mental health. Upon learning that stress was the number one trigger for MS, she researched possible outlets for anxiety in an effort to fight back against the condition that attempted to restrain her.
Loulou La Mar became her therapeutic, creative release answer.
"Once you get diagnosed with something as serious as MS, you can't help but question the things you're doing and where your time is being dedicated," said Agurcia. "I was searching for something with purpose where I could possibly impact and inspire people. Loulou La Mar is exactly that dream."
Agurcia donates a portion of her sales to the National MS Society to help fund research and support programs. She hopes to shine a light on those who might be struggling, and express that support is always available and hope is never in short supply.
Handcrafted with love: these are the first words you see upon entering Loulou La Mars' website. Knowing Agurcia, these words are true.