The Student Academy of Audiology (SAA) participated in a week-long campaign titled "Ask Me About Audiology" this past October.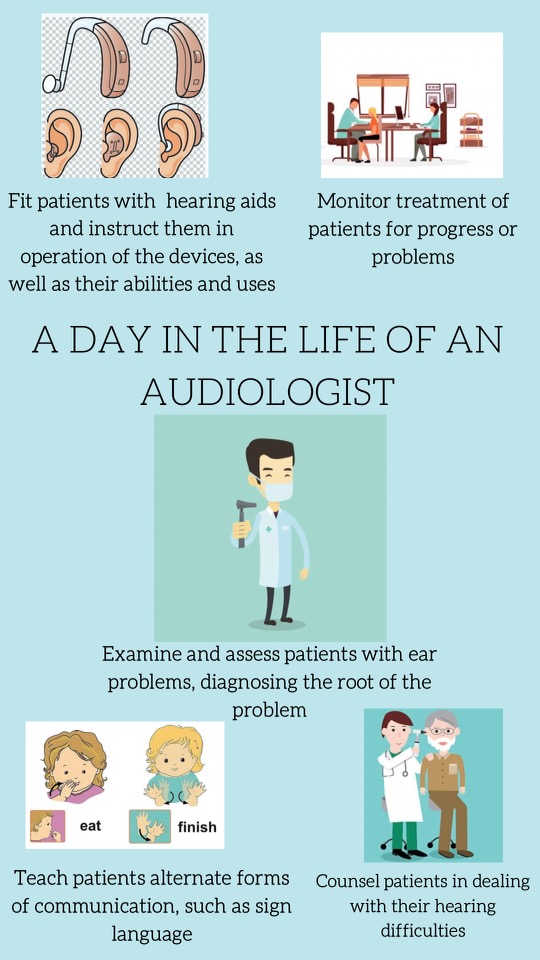 From October 16-20, students in SAA worked to educate the local community about hearing healthcare, the impact of hearing loss/noise exposure, and the profession of audiology. Due to the constraints COVID-19 places on hosting in-person events, the students turned to social media as their main force of outreach. Members of SAA encouraged their followers to complete a number of "challenges" on Instagram and used their personal platforms to make a difference.
Normally, the event would have looked much different, but the challenge of planning a campaign during a pandemic allowed the students to reach their community in a unique way. "Typically, we would have done in-person tabling on Landis Green or passed out hearing protection tools at a sporting event," says Amanda Prozeralik, President of SAA. "Instead, the rest of the executive board and I had to brainstorm ways in which we could reach the community virtually."
Prozeralik gave us a breakdown of what the campaign looked like for the student organization this year:
"On days 1 and 2 of the campaign, we used social media graphics to inform the community about audiology as a profession and hearing loss. 
On day 3 of our campaign, we fundraised for Porch De Salomon, a non-profit ministry serving the community of those living around the Lake Atitlan basin in Panajachel, Guatemala. Every Spring, our chapter travels to Guatemala and provides audiologic services to the community Porch De Salomon serves. Although we are unable to travel this year [due to COVID-19], we are continuing to fundraise and support Porch De Salomon, as they provide year-round humanitarian relief, including food, clean water, medicine, school scholarships, and counseling to their community. We ended up raising $81 on day 3 alone, and will continue to fundraise for Porch De Salomon throughout the school year.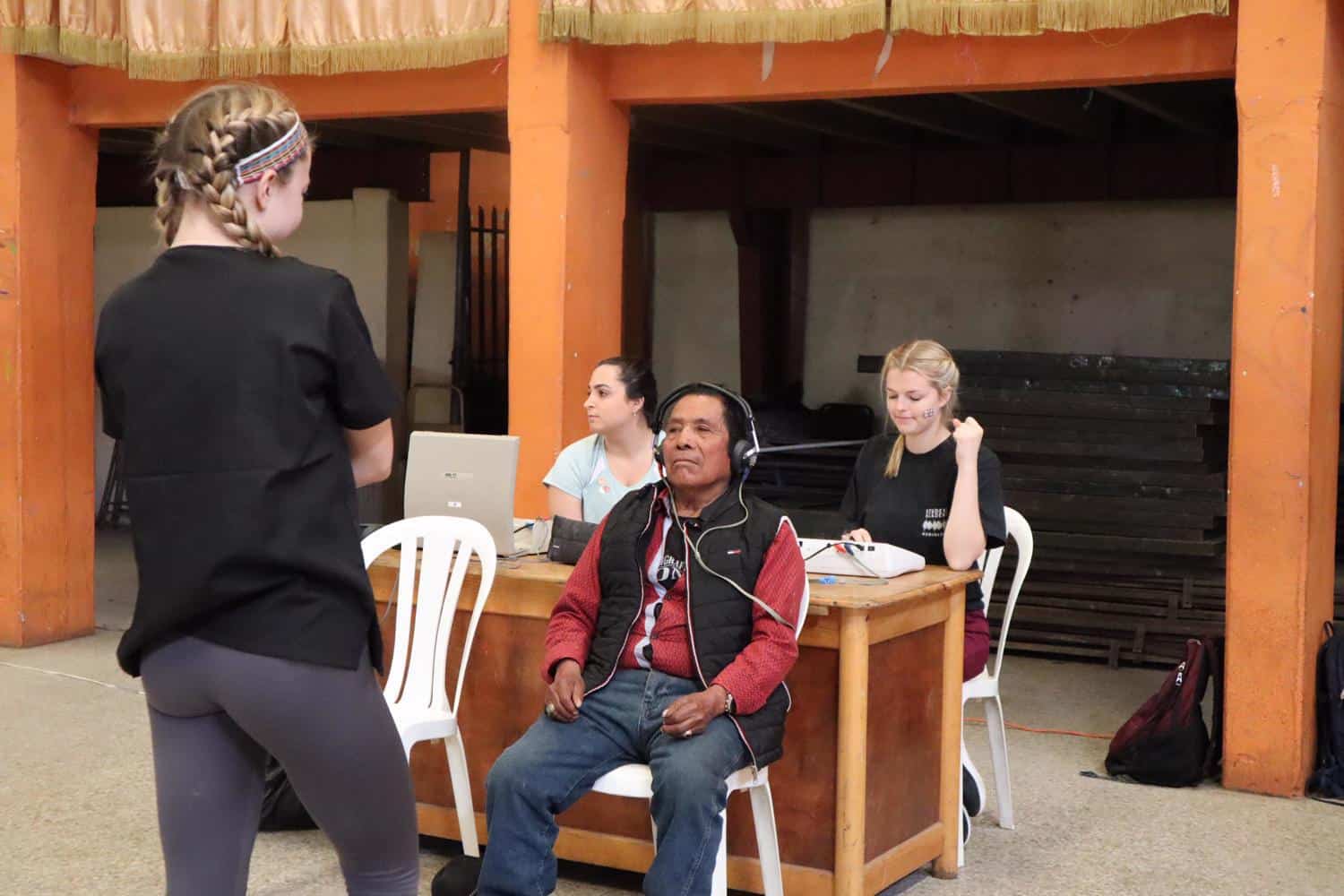 On day 4, we challenged our members, as well as those within our FSU community, to familiarize themselves with the amount of noise they are exposing themselves to on a daily basis by completing a sound level meter activity. Participants downloaded the NIOSH app on their phone and recorded noise levels in different environments they found themselves in. These were then tracked on the graphic below.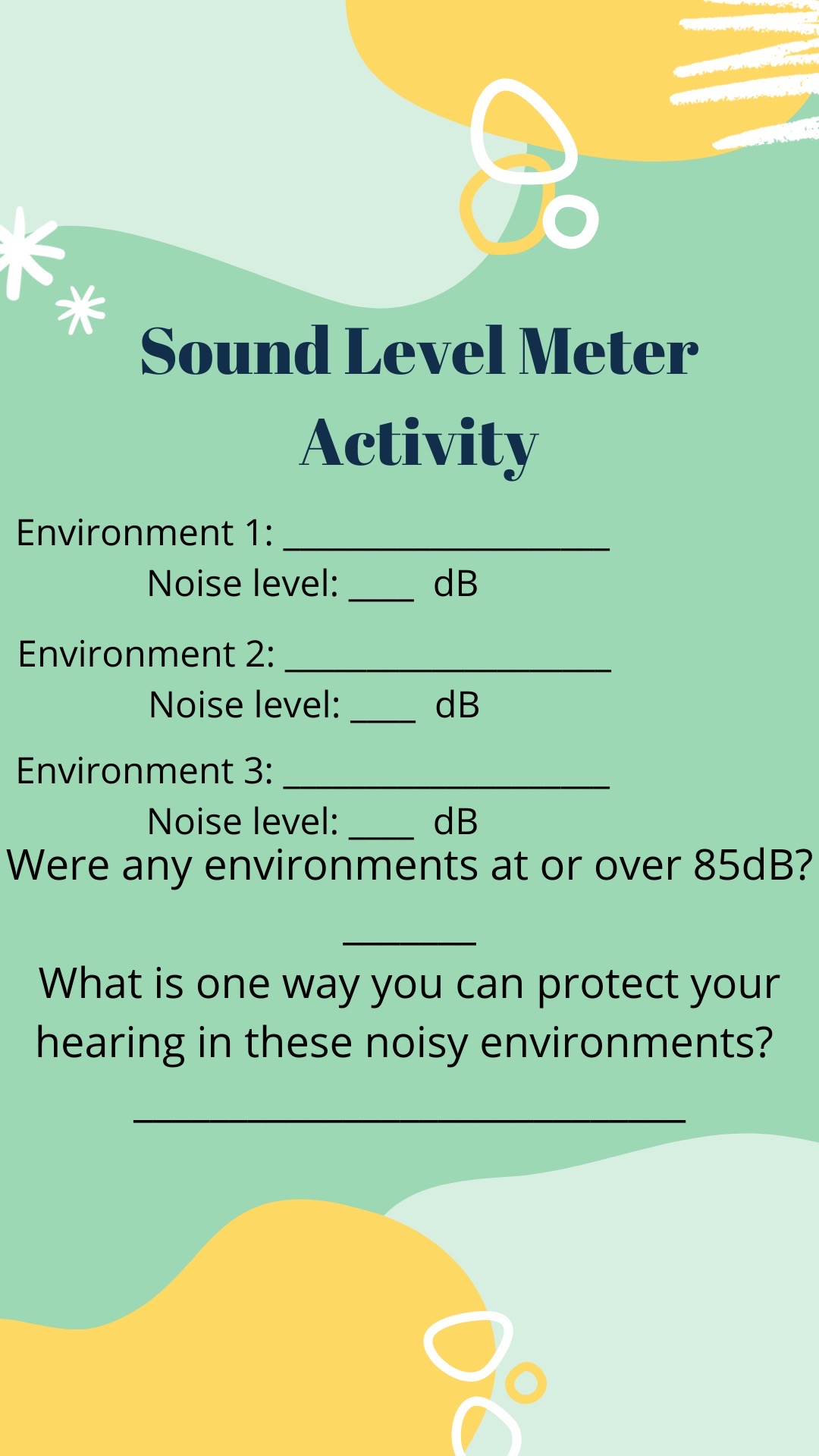 On the last day of the campaign, we challenged our members and community members to test their knowledge on the profession of audiology, the auditory system, and hearing loss through poll questions on Instagram, and a Google form. We found that many of our community members are generally unfamiliar with these topics and this is something we will be working to improve throughout the school year.
Overall, this week was accomplished through a combined team effort of myself, our SAA advisor Dr. Selena Snowden, and the rest of the executive board (VP: Anthony Consuegra, Secretary: Jaya Smith, Treasurer: Madison White, Historian: Cali Vaughn, Fundraising Chair: Grace Klein, Senior Representative: Lauryn Shanks)." 
In the end, Prozeralik believes the campaign was able to reach more people than it would have in person. "I am excited about the possibility of further utilizing virtual platforms in combination with in-person events, when that can be done safely, to reach an even greater number of individuals," she says.
If you are interested in learning more about the Student Academy of Audiology, visit their webpage here.