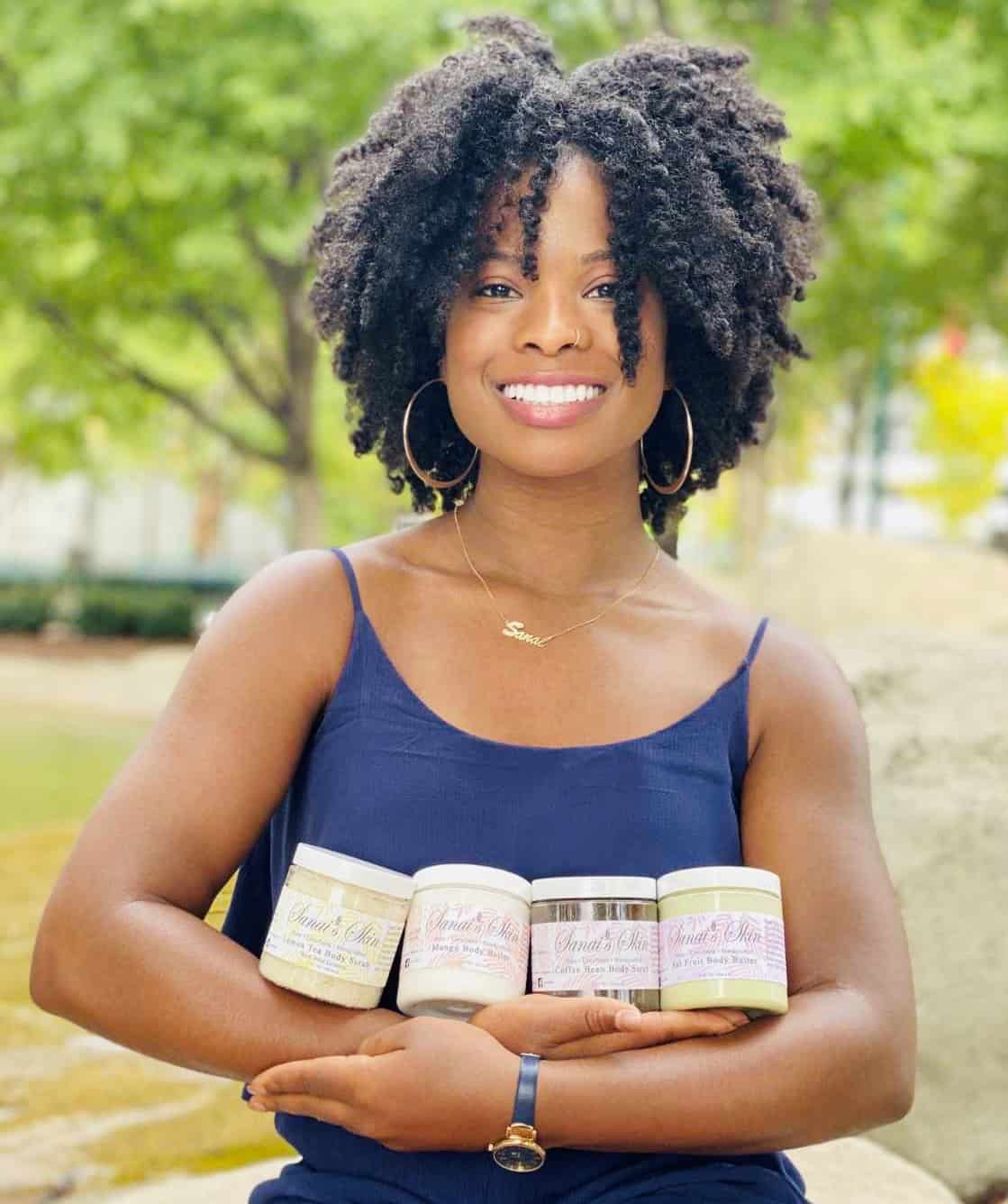 Jolanda Jakeyra, a graduate of the iSchool, recently left her full-time position as an Area Manager for Amazon to run her own vegan skincare line, Sanai's Skin. For Jolanda, running an online e-commerce store means constantly checking business emails, tracking customer orders, and handcrafting each individual item. "When I am not making products, I am usually finding new ways to take photographs of my products to share on social media," she says.
Sanai's Skin came about after Jolanda did a deep dive into what really made her happy. Although working for Amazon was a great way to step out of her comfort zone, Jolanda recalled her experience with creating products in college. "When I was in undergrad at FSU, I would make a variety of products for my hair and skin because I was broke but also because I did not want to insert harsh chemicals into my body. I used that pleasant memory as a starting point and one of the reasons why I founded Sanai's Skin," she says. Working for herself brought Jolanda a lot of frustration, but also a lot of love and joy; "Something I have never experienced while working for someone else," she explains. Her time at FSU not only gave her the inspiration to start her business but also gave her the IT background she would need to code and run her website.
For now, Jolanda is excited to continue developing her business and building her empire. "My goal is to be able to provide others with employment at a physical location," she says. Although COVID-19 has altered the timing of these plans, Jolanda says, "I believe in speaking things into existence so I know my future is looking bright."
Check out Sanai's Skin on Instagram, Facebook, and Pinterest.