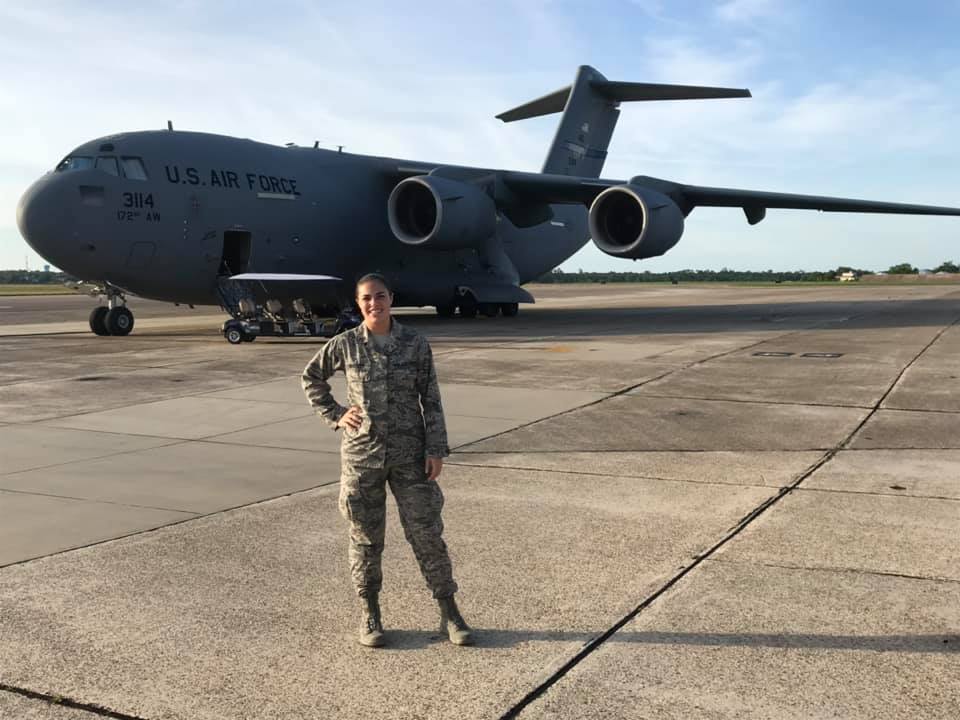 "I never would have guessed five years ago that I would be living on a Portuguese island, and that I'd be getting ready to move to the other side of the world a year later," says recent iSchool alumna April Bradley. She currently works as the Communications Flight Commander at Lajes Field for the United States Air Force. Right now, she lives in Cabo Da Praia, Terceira, Azores, Portugal but is expecting to move to Ford Island, Hawaii next year.
As a Communications Flight Commander, April manages all information flowing through telephones, computers, etc. to transfer inside of base from one node to another, or off base to places around the world. She spends her days in meetings, ensuring the sections of her flight have what they need to perform their separate jobs, and checking on the progress of current projects and ongoing administrative work. "Long story short, I make sure the things below me are running smoothly and I assure my bosses of the same," she explains. Her job comes with a lot of responsibility. "One year ago, my job was being performed by an O-5 (Lt. Col.)," she explains, "and I am an O-1 (2nd Lt.) so I have an insane amount of responsibility and pressure to both learn and run the flight."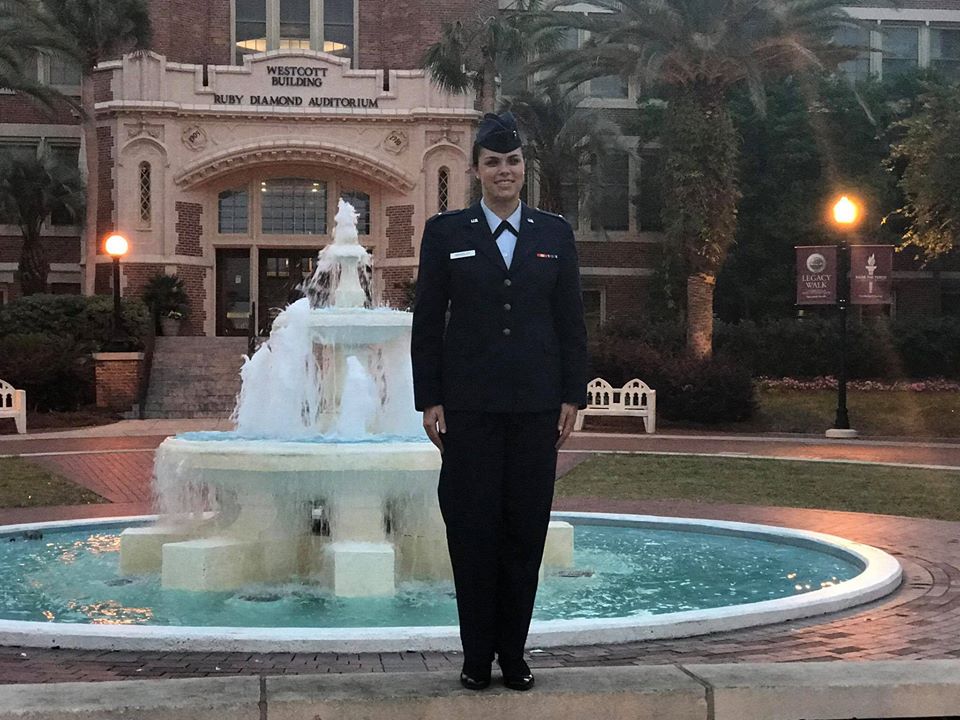 But her experience in CCI helped prepare her for this role. Originally, April was a nursing major but began to find an interest in computers. After speaking with Colonel Francis, a retired member of the Air Force at the veteran's center on base, she knew immediately what she wanted to do. She switched her major to Information Technology with a focus in Network and Security and joined FSU's AFROTC immediately.
"In the Air Force, career selection is sometimes luck of the draw," she explains. "It depends on the needs of the Air Force that year. I got lucky to get Communications Officer because I'd studied IT in school. I did well in technical training after college because I had an understanding of what we were learning before the instructors started their lessons. Even now, I have valuable knowledge that helps me understand the technical aspects of my job, so that I can practice risk mitigation, and explain the importance of certain maintenance actions to my superiors."
Pending the outcome of COVID-19, April is expecting to move to Ford Island, Hawaii later this year. By then, she hopes to have her master's degree which the military helps pay for with tuition assistance. By the end of her tour in Hawaii, April hopes to have made it to Captain (O-3). "I'm unsure if I'll make a career out of my experience because 20 years is a long time, but I do know that I can't speak highly enough of the invaluable training, both personal and professional, that the Air Force has provided me," she says.