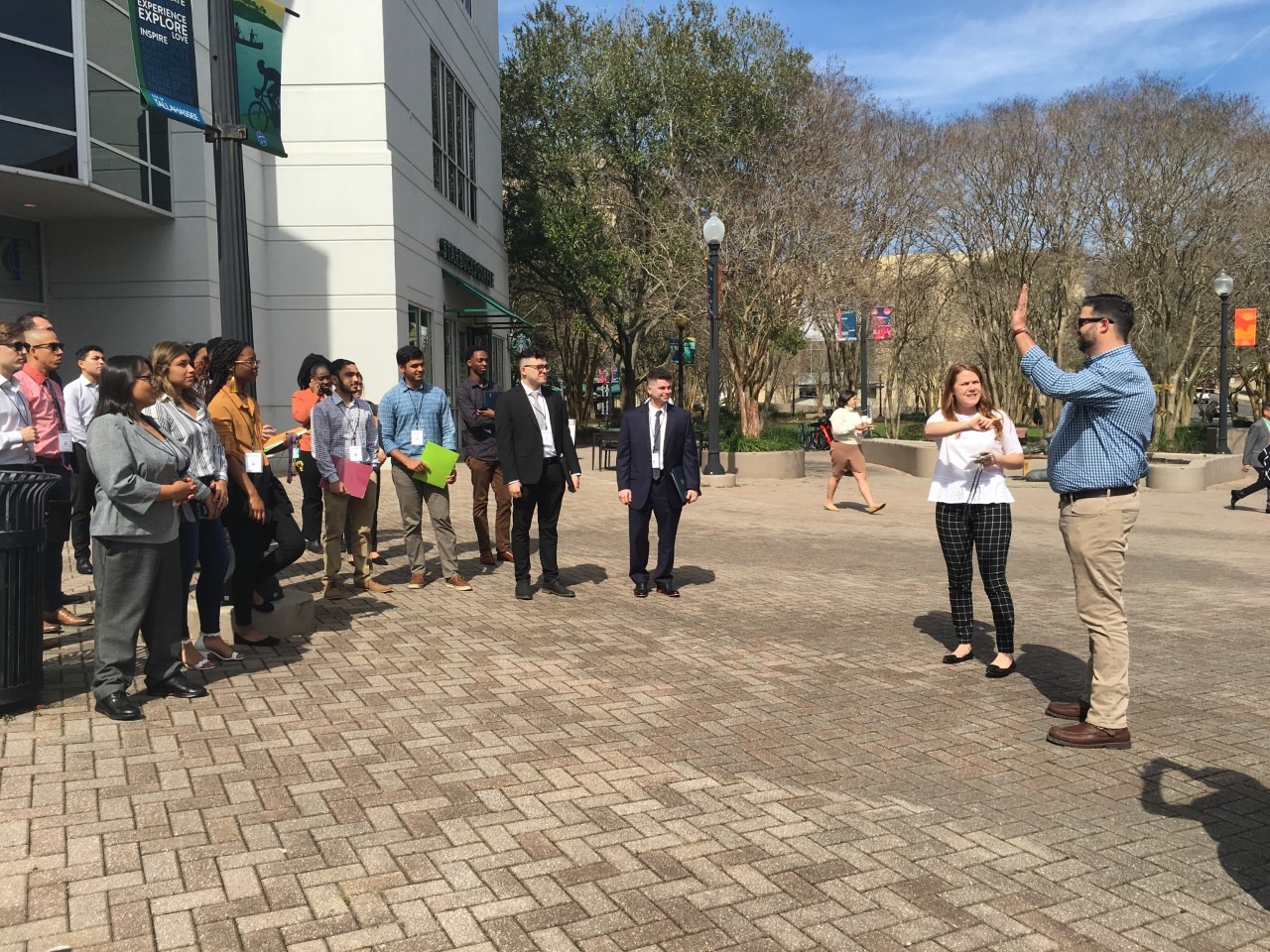 An idea created and brought to life in the Spring of 2016 by Lester Hutt (Diverse Computing) and Ebe Randeree (FSU College of Communication & Information), the Tally Job Hop has become an initiative of The Greater Tallahassee Chamber of Commerce and its young professional program, Access Tallahassee. The one-day tour for students to visit some of the top IT companies in Tallahassee is open to students from Florida State University, Florida A&M University, Tallahassee Community College, and Flagler College. The event allows students to learn about a company's culture, the types of projects they work on, and hear about open internship and job opportunities.
This semester's Job Hop took place on February 19, 2020. Students on the Job Hop visited the offices of Kikoda, Paul Consulting Group, and Marquis Software, and heard presentations from Diverse Computing and VR Systems at Sittig Hall in Kleman Plaza.
"The Job Hop was definitely horizon-expanding," said FSU IT major Christopher Sotolongo. "Simply put, there was no way I would've heard of any of those companies without the Job Hop and just how expansive the tech community is here in Tallahassee."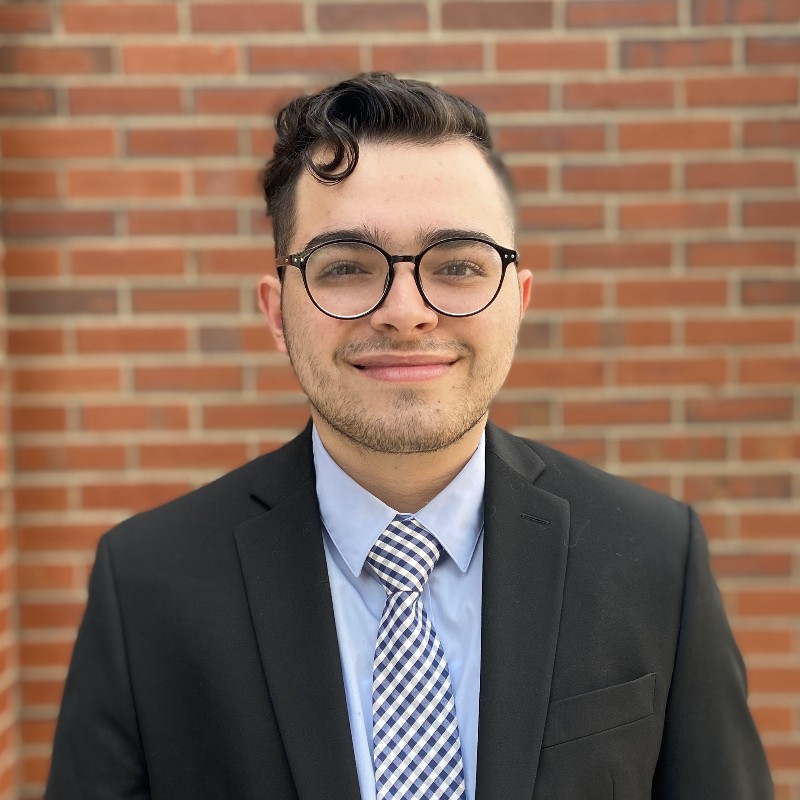 Sotolongo was one of two students who participated in the Job Hop to get hired, landing a Junior Software Developer internship at Kikoda. "Kikoda was actually the first office we saw, and it was cool to go in and actually meet and connect with people there. We talked with the owner for a while and toured the office," Sotolongo said. "They invited all of us to their Coding Challenge they were hosting two weeks later, and I went to that, got second place, and struck up some more conversation with them. A couple of LinkedIn exchanges later, I got an offer!"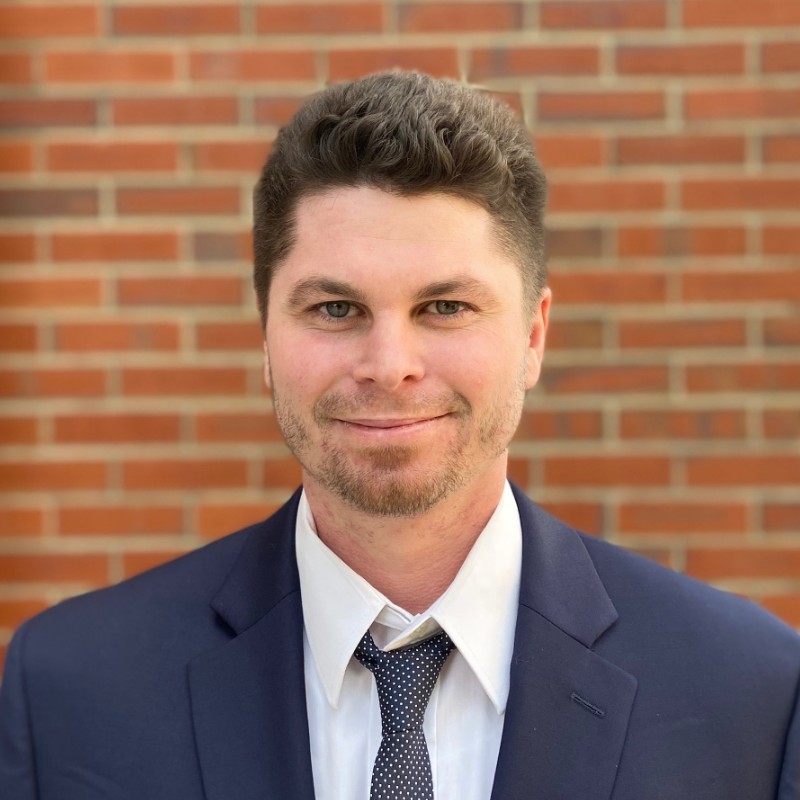 Also majoring in IT at FSU, Kyle Bauer was hired by Marquis Software for an internship as a Junior Software Developer. "Before I went on the Tally Job Hop I did not realize how many private software development companies there are in Tallahassee," said Bauer. "The Job Hop was a great way to meet people who have been in the field for a while. Combining students with local companies is a great way for Tallahassee to retain the talent that comes here."
Access Tallahassee's Coordinator of Events, Katie Harwood, leads many events the organization puts together to engage students and young professionals. "The Tally Job Hop is such a valuable program for our college students and is something we look forward to hosting every semester," Harwood said. "It's an afternoon jam packed full of information, visiting future workspaces, meeting team members, and learning more about the opportunities right here in Tallahassee. The connections students make with local tech companies is a success in itself, but when students secure internships and jobs as a result it makes it all the more worthwhile."
Click here to learn more about Access Tallahassee's Tally Job Hop events.