Janet Naughton, academic librarian and historian, graduated from Florida State in 2015 with a master's in library and information studies. She became an academic librarian at Palm Beach State College, where she earned her initial degree.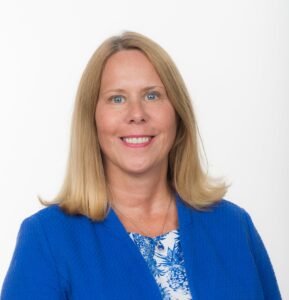 Naughton has always had an interest in information literacy and history, teaching and assisting students in finding and evaluating the information available to them. "Here, I facilitate my students looking at and discussing primary resources including Florida WWI Service Cards, reading Rosa Parks letters, exploring the FBI Vault, and perusing online copies of Victor Greens Negro Motorist Green Book," said Naughton. She encourages students to reach out to librarians as they will always work to find an answer, and stresses that education is one of the most important investments someone can make.
The MSIT program at Florida State taught Naughton important skills like collaboration, documentation, and perseverance. This program stressed the importance of collaborating with team members and documenting information within research papers, while graduating provides the ultimate test of perseverance and determination. Using these skills, Naughton has made uncovering and preserving Florida's under-documented history one of her main goals.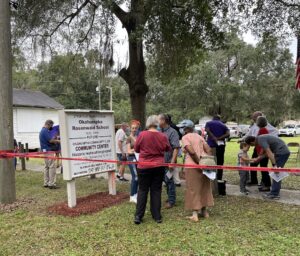 "Last year a community group in Central Florida contacted me asking for help preserving a 1931 segregation-era schoolhouse," said Naughton. They reached out to Naughton after seeing a LibGuide she had created with research surrounding civil rights, Rosenwald schools, and Florida's African American school history. "I've been contacting local architects and architectural students to deliver architectural and engineered stamped plans and a plot plan and apply for permits," said Naughton. With two grants pending and funds raised for preserving the Okahumpka Rosenwald Schoolhouse, Naughton provides an inspiring example of excellence within this field.
For more information on our alumni and their work, visit news.cci.fsu.edu.