School of Information doctoral graduates Lenese Colson, Jennifer Luetkemeyer and Abby Phillips recently graduated from the PhD in Information program. Up next, taking the academic world by storm.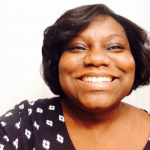 Lenese Colson will be joining Old Dominion University in Norfolk, Virginia. She will be working as a Lecturer in the Department of Teaching & Learning within the Darden College of Education. She will also be serving as a research fellow in the AASL's CLASS II: Causality: School Libraries and Student Success II grant. iSchool professor and associate dean Marcia Mardis served as lead researcher on the project. Lenese's dissertation, Self-Efficacy and Sense of Belonging, was chaired by Dr. Kathy Burnett.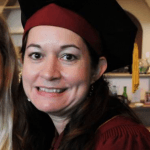 Jennifer Luetkemeyer is joining Appalachian State University in Boone, North Carolina. She will be working as an Assistant Professor of Library Science in the Reich College of Education. Her dissertation, The Information Worlds of School Librarians as Digital Learning Leaders, was chaired by Dr. Marcia Mardis.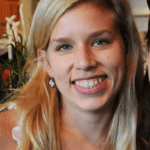 Abby Phillips has accepted a post-doctoral position at Utah State University in Logan, Utah. She will be working on an IMLS grant with the Instructional Technology and Learning Sciences Department. Her dissertation, The Empathetic Librarian: Rural Librarians as a Source of Support for Rural Cyberbullied Young Adults, was chaired by Dr. Marcia Mardis.