Last spring, a partnership among the College of Communication & Information, Diverse Computing Inc., Domi Station, and the Tallahassee Chamber of Commerce created the Tally Job Hop. The Job Hop took 24 technology students who were interested in staying local after graduation and toured 3 companies and ended at Domi Station for a start-up showcase. Seven of the 24 students landed paid internships with local tech companies as a direct result of this program.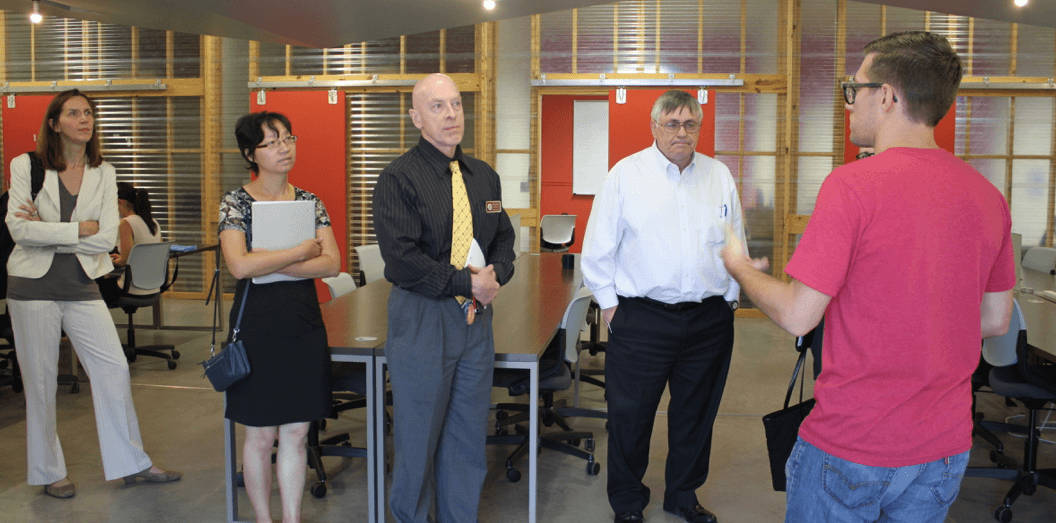 August 21, 2016, marked the first annual Prof Hop. Created in partnership by Ebe Randeree (FSU) and Lester Hutt (Diverse Computing, Inc.), the Prof Hop took FSU professors on a tour of local, innovative companies with the culture of Silicon Valley start-ups, but without the crazy traffic and sky-high rents. The goal of the Prof Hop was to increase the faculty's awareness about internship and career opportunities in Tallahassee for their students. 
The group visited Diverse Computing, Inc., VR Systems, Canopy Software and Domi Station.
Xinlin Tang, College of Business
Ken Armstrong, Program in Intedisciplinary Computing
Susan Fiorito, School of Entrepreneurship
Bob Garner, School of Entrepreneurship
Iris Junglas, College of Business
Ebe Randeree, College of Communication &  Information
Larry Dennis, College of Communication &  Information
Mark Jowett, School of Information
Krystle Graham, Career Center
Jami Lynn Garner, Career Center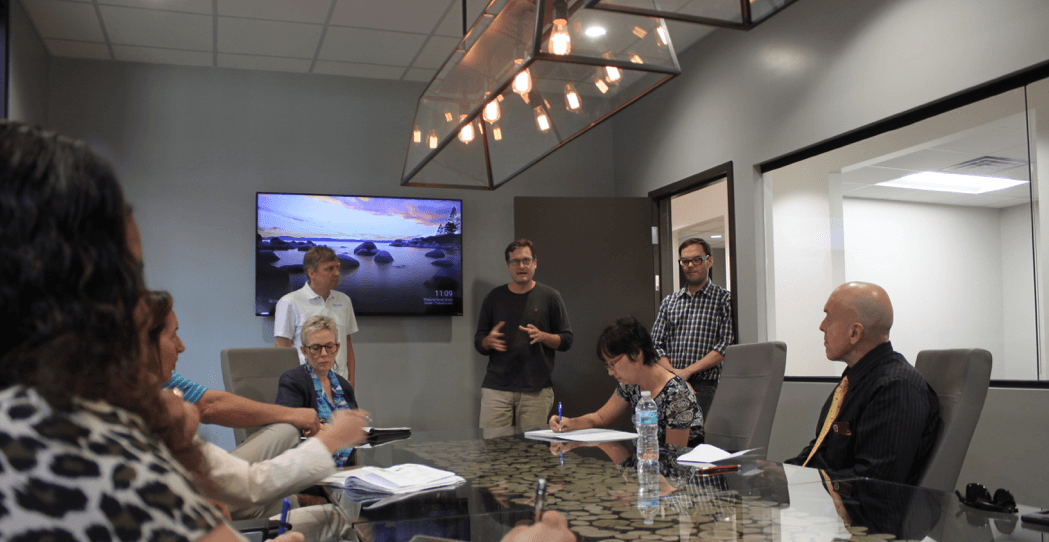 "The Prof Hop was an opportunity to further examine what the job market demands from our students," shared Dr. Jowett.
Tallahassee is at a pivotal point in growth; as the tech scene grows, the challenge of talent retention becomes even more pressing. Jay Revell, Vice President of the Tallahassee Chamber of Commerce, is excited to see the changes happening in the community. Revell participated in the Prof Hop, and he will be helping coordinate future Tally Job Hops and Prof Hops.
As a continuation of its student-based efforts, the Chamber is hosting two Tally Job Hop events this Fall. The Public Relations & Marketing Job Hop will be held September 22nd and the Tech Job Hop on September 20th. Visit the Tallahassee Chamber's site for more information and to apply.