Recent Communication Science and Disorders graduate Lindsay Wilson spent her senior year simultaneously completing her honors thesis and serving as the Executive Director of FSU Dance Marathon.
Lindsay was first introduced to Dance Marathon (DM) –a student-led movement that raises money for the Children's Miracle Network– in middle school when she worked on a team leading one of the nation's first preschool through middle school Dance Marathon events. She continued her work with DM throughout highschool and eventually in college where she joined Dance Marathon at Florida State University, the largest student run organization at FSU and the third largest Dance Marathon program in the country. 
She first participated as a dancer through her sorority her freshman year. Lindsay shared, "My heart grew a million times that year, as I learned the power of this organization to change the lives of so many children and their families battling pediatric illness and injury." This led her to taking on her first leadership role as a sophomore, serving as the Fundraising Development Chair on the Executive Board as a junior, and eventually the 2023 Executive Director as a senior. As Executive Director, Lindsay led over 400 student leaders and over 1,000 dancers in putting on the yearly Dance Marathon event and served as the liaison between DM at FSU, the UF Health Shands Children's Hospital, and the FSU College of Medicine Pediatric Outreach Programs. 
"Serving as the 2023 Executive Director will undoubtedly be one of the most impactful experiences I will ever have. This role shaped me into the student, future professional, and woman I am today, and I could not be more grateful for this experience and the people who have mentored me and impacted me along the way… Additionally, I was able to see first-hand the impact that our funds and advocacy for children's health were making throughout my four years as a student which was such an indescribable feeling."
Lindsay went on to explain that her experience as Executive Director was closely connected to her experience as a student and provided her the skills to succeed in her field of study and her future career. While holding the very time consuming role of DM Executive Director, Lindsay also completed her Honors in the Major Thesis with Dr. Richard Morris on Training Faculty Members to Score the Critical Thinking in Communication Science & Disorder.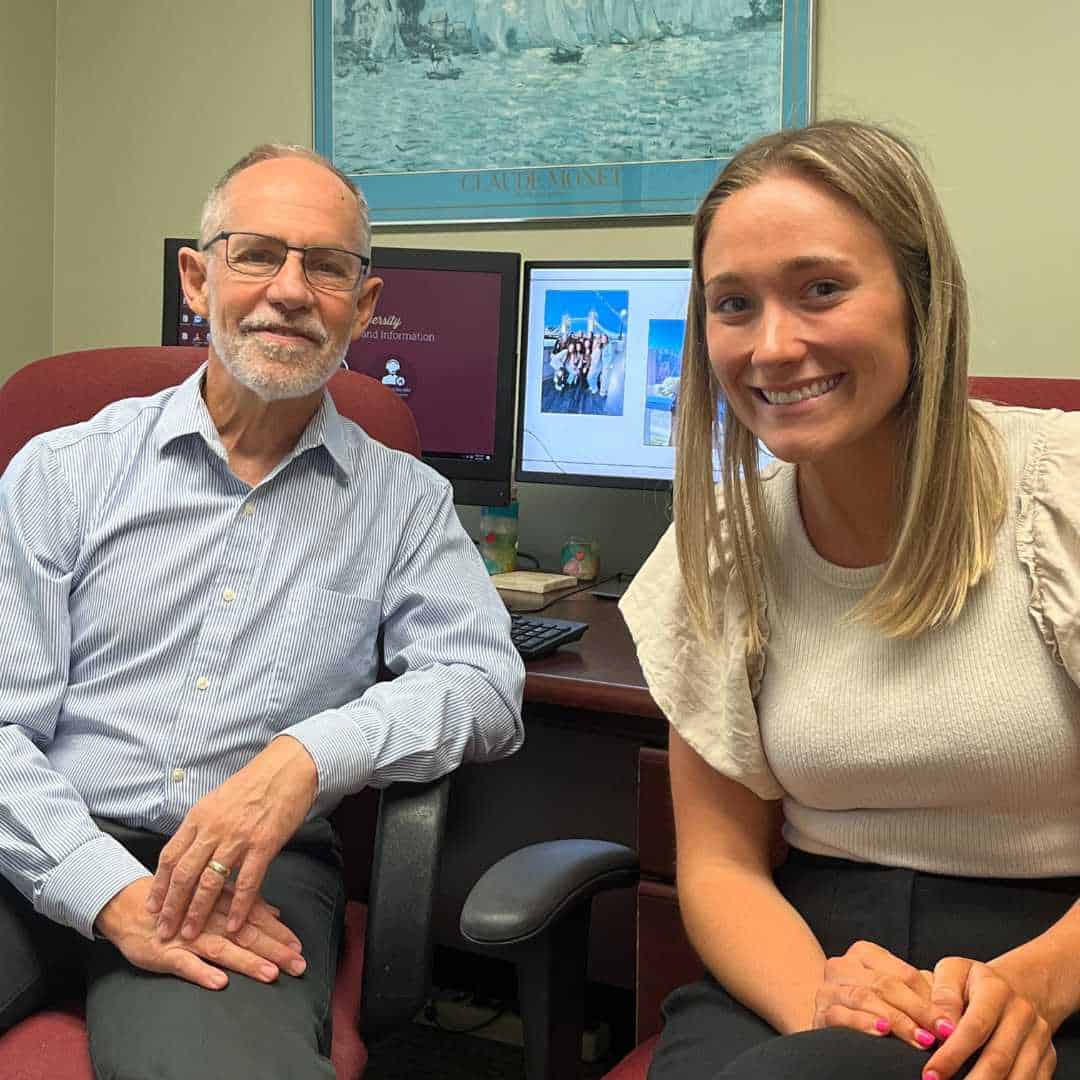 "During this thesis project, I worked with Dr. Morris on the development of critical thinking skills in CSD graduate students. The skills that I learned here allowed me to become a better critical thinker, which was likely one of the most valuable skills I held as Executive Director and helped me to be an adaptable leader and to effectively problem-solve as I made decisions and worked collaboratively alongside my peers. My involvement with Dance Marathon led me to pursue a career in speech-language pathology, so both of these parts of my life were very important. That being said, I prioritized both, balancing my duties as Executive Director and my schoolwork and thesis."
Lindsay graduated in May 2023 with her Bachelor of Science in Communication Science & Disorders and will be attending the University of Florida for her Master's in Speech-Language Pathology. She shared that this is made even more special by the fact that she will be close to Shands Hospital and the cause that impacted her so deeply during her time at FSU.
"I am so grateful for the support from Dr. Richard Morris and the CSD department and for all that they have done for me as a student over the last 2 years! Because of the support that I received from my advisors, mentors, and thesis director, I was able to successfully defend my honors thesis this year and was named an Outstanding Senior Scholar while leading DM at FSU –  I am so proud to say that we were able to raise $1,308,578.28 in our 28th year."