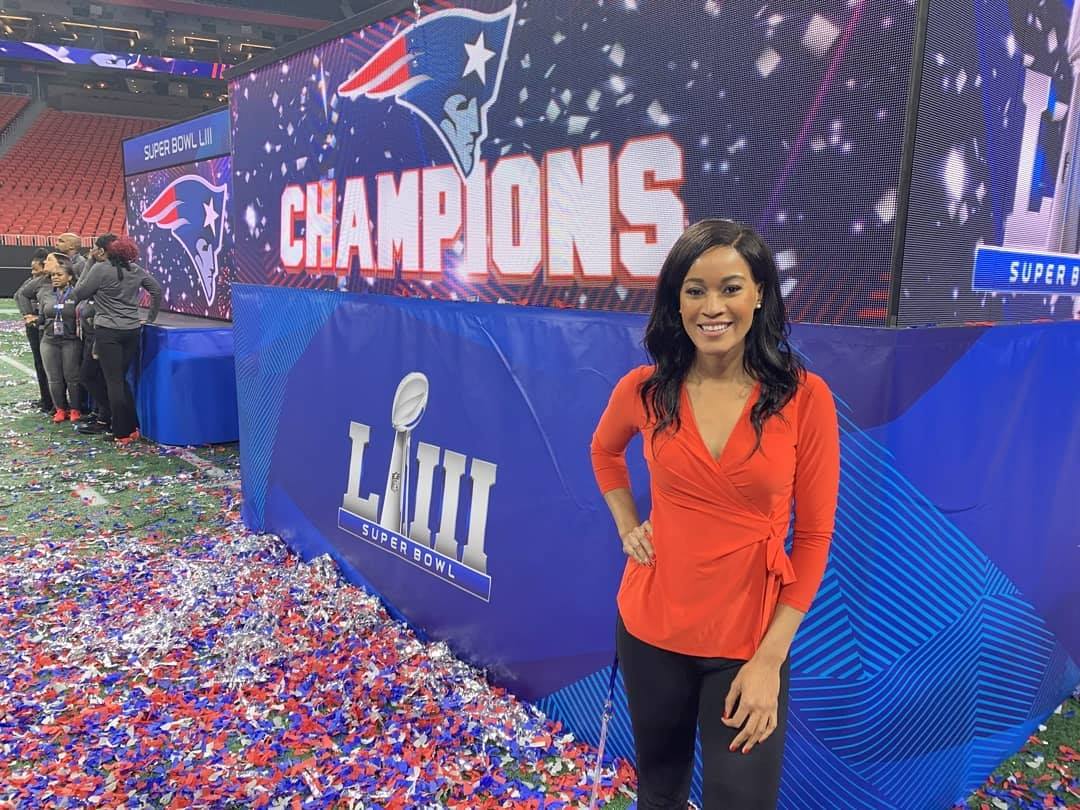 Just four years after graduating with a degree in Media/Communication Studies, Chelsi McDonald landed her dream role as a Sports Reporter in a top 10 market. McDonald covers the New England Patriots, Boston Red Sox, Boston Celtics, and Boston Bruins for WHDH 7News.
"Over the last three years, I've had the opportunity to do live reports for three Super Bowls, a World Series, Stanley Cup Final Game 7, and the NBA Eastern Conference Finals. When I'm not reporting live in the field, I anchor sportscasts in the studio. I truly love my job," she says.
Although, it did take some hard work to make it to where she is today. "Before landing my job in Boston, I was a Multimedia Journalist at every station. I had to carry my own camera, shoot high school, collegiate, and professional football games, and edit my own packages. I was a 'one-woman band;' I never had a photographer to help me," she explains. But Chelsi knew these were the steps necessary to one day make it to the top. "I encourage everyone who is interested in broadcast journalism and sports reporting to go for it! It will take some sacrifices to get to where you'd ultimately want to be, but the journey is rewarding," she says thinking back on her early career.
Now, Chelsi's job looks a little different. She gives us the inside scoop of what a typical day looks like for a Sports Broadcaster in Boston: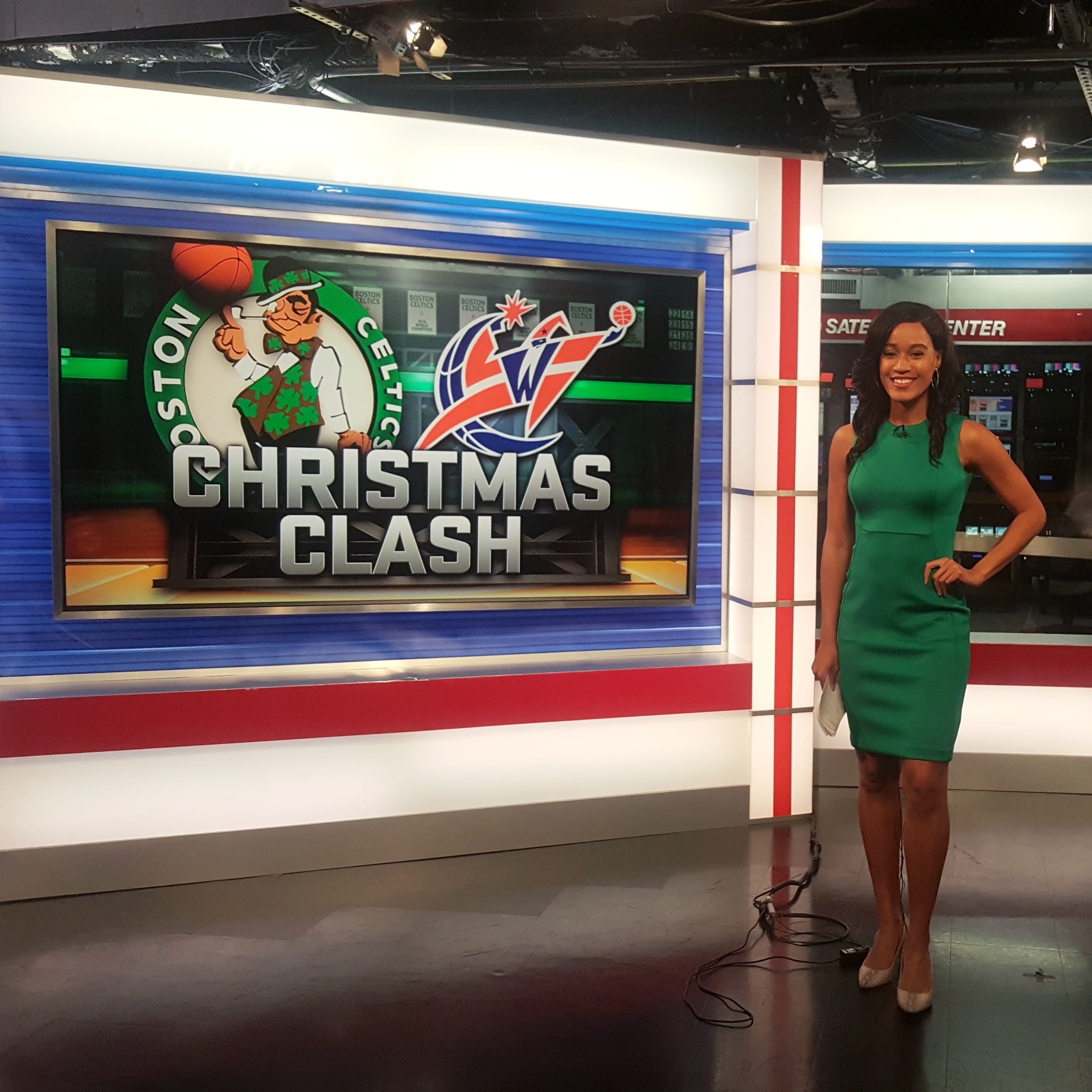 "Football season is, understandably, a big deal in Boston. My days off are on Mondays and Tuesdays. So, on a typical Wednesday in September, I ride down to Gillette Stadium in Foxboro with our sports photographer and wait for Head Coach Bill Belichick to do his weekly press conference. I'm asking questions and taking notes to prepare for my story which will air in the evening newscasts. After Belichick's press conference, media members are available to film and watch 5-10 minutes of practice. Then, we wait for quarterback Tom Brady's press conference at around 2:30 p.m.
The media room is even more packed with media members when Brady speaks. It is sometimes difficult to ask a question because everyone is shouting at the same time. Brady would typically only answer a handful of questions. But, I would pride myself on asking him a question.
Then, the locker room opens for 45 minutes, at 2:45 p.m. I go inside the locker room to speak to a few players. I always try to be prepared with story ideas, because I have to do a live report and write a 1:15 story package for our 4:00 p.m. show. So, once the locker room closes at 3:30 p.m., I quickly write my story, my photographer edits the package and sets up my live shot.
Usually, around 4:04 p.m. the anchors in the studio are tossing to me to do my live report.  After my live shot, I write another story/package for our 5:00 p.m. show. News stations typically prefer for reporters to write, at least, two different stories, so the audience won't get bored with the same story, show after show. Once I do my 5:00 p.m. live hit, I will do one more live shot for the 6:00 p.m. show.
What I love the most about this job is that each day, there is something new to cover! Although sometimes, it is stressful working under a hard deadline, it is never boring and I'm always having fun. I wouldn't trade this profession for anything!"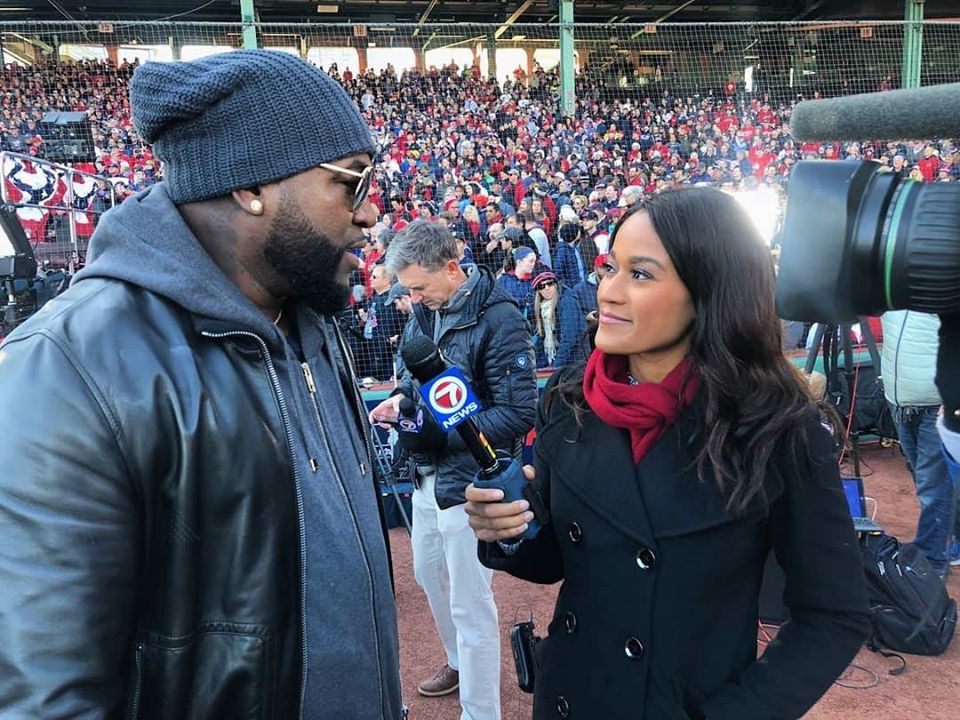 Some of her favorite parts about the job include getting to share the stories of athletes, coaches, and teams. Although she had always been a sports fan, Chelsi never thought she would be able to turn it into a career. Now she loves watching the games, having one-on-one conversations with the athletes and coaches, and getting to showcase their talents. Sometimes, she even gets to host the 7News sports show, Sports Xtra, on Sunday nights. "We have former athletes and beat reporters join our show to analyze and discuss each team. I have a blast chatting with our guests and bringing our viewers in-depth analysis on their favorite sports teams," she explains.
For now, Chelsi is eagerly waiting to find out if the NBA and NHL seasons will resume due to the current COVID-19 crisis. "I'm certainly hoping the leagues are able to salvage the seasons, if it's safe to do so," she says. But in the meantime, Chelsi just hopes to continue sharing captivating, creative stories with the 7News viewers.