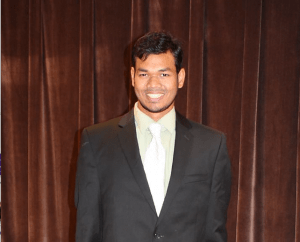 Two-time CCI graduate, Omar Sayem Ismail, has taken his skills to the Washington, D.C. area as a consultant for Oculus Group LLC, an Information Technology Consulting Company. There, Ismail is responsible for test planning, test design, and test execution as a Usability/Accessibility specialist.
Ismail earned his bachelor's degree in Communication and Digital Media Studies, whilst joining multiple honor and leadership societies. Starting FSU as a transfer student, he was a member of the Transfer Leadership Institute, a section of SGA that strives to grow opportunities for ambitious transfer students like Ismail. He also spent time as a public service research fellow at FSU's Undergraduate Research Office, creating and presenting his thesis paper on mobile based decision support systems in agriculture, supervised by Dr. Stephen McDowell.
After graduation, he went on to attain a Master of Science in Information Technology, working as a Research Assistant before his graduation in 2017. Ismail believes that the courses he took such as IT Project Management, Usability Analysis, Information Management Systems, and IT Leadership have prepared him well for his career. Moreover, he said, "My education has prepared me to understand my strengths and weaknesses."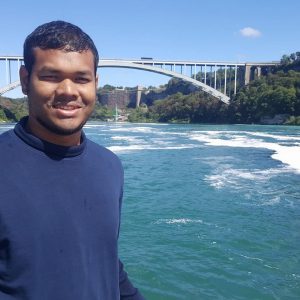 Ismail's experiences in software testing have opened his eyes to the importance of meeting users' needs   as well as accessibility    in product creation. He shared:
"The Software Development Industry goes with an elaborate process to ensure that they are building a right product for users. For that reason, software testing has become an integral part of the software development process so that businesses can ensure that the product they are building meets user requirements. Also, accessibility testing has made me understand that a software product can be used by people with disabilities, and we have to keep in mind these multiple assistive technologies when building software."
To learn more about Ismail, continue reading our Q&A with him!
Where do you look for inspiration?
TedTalk
What is the best account to follow on social media?
https://www.linkedin.com/in/omarsayemismail/
Who do you admire and why?
Muhammad Ali, because he believed in himself.
What Jeopardy category could you clear, no problem?
Geopolitics
What is your favorite office snack?
Granola bars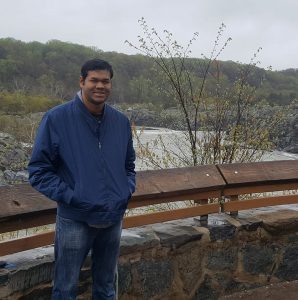 What is the best piece of advice you have ever received?
"Try again, this is not the end of the world."
Share a notable experience you've had at work.
My boss told me to say a few things about my past experiences in the team meeting, and I completed it in 30 seconds without highlighting anything about my past experiences. How embarrassing!
How do you handle work-life balance?
In my view, there is nothing that we may call work-life balance. If you love what you are working on then it becomes your life. So, there is no need to balance between these two things.
What advice would you give yourself in college?
"Use your time wisely."