School of Communication alumna Alexandra DeCapua had the opportunity to work at the Wimbledon Championships in London, England.
DeCapua graduated from Florida State University (FSU) '21 with a Bachelor of Science in Media Communication Studies. During her time as an FSU student, she gained experience through volunteering for Seminole Productions, working as an FSU Multi-Media Journalist Intern, and as a Graduate Teaching Assistant for Advanced Feature Reporting and Production.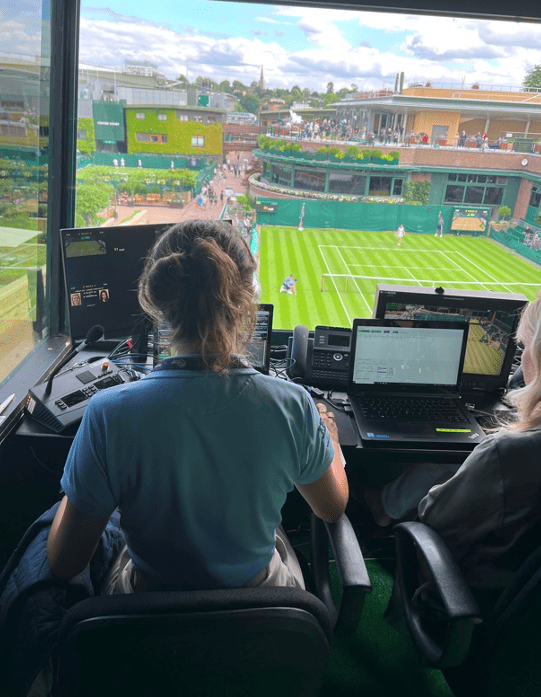 This summer, DeCapua contracted with SportsMEDIA Technology (SMT) as an LED production operator at Wimbledon in London, England. She credits former Seminole Productions and SMT employees for her journey in attaining this opportunity. FSU alumni are common among SMT, and they hire contract freelancers for tournaments, so DeCapua decided to reach out to them, which resulted in the opportunity to go work in Wimbledon.
In-venue shows were her responsibility throughout the tournament. She worked with review officials and utilized Hawk-Eye (computer vision system), displayed stats from the umpire's tablet to the scoreboard, and edited graphics.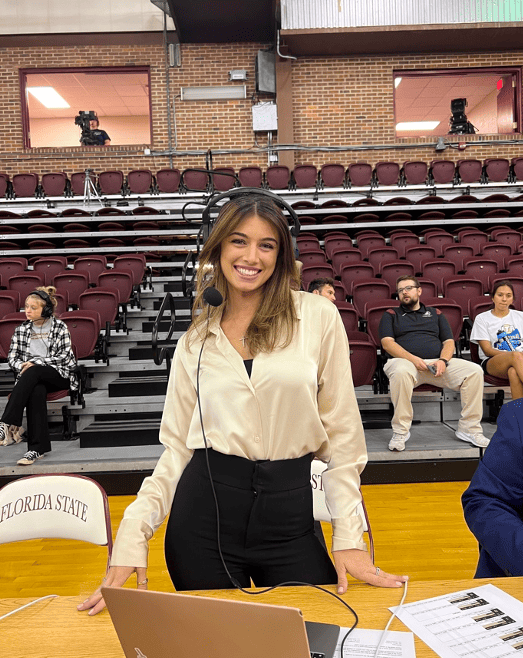 When speaking with CCI, DeCapua mentioned that Tim Fordyce and Jim Garbarino's Advanced Feature Production course helped her grow academically and professionally. "I learned how to become a storyteller. My proudest accomplishments are interviewing and producing a feature on Dick Vitale, a sports broadcaster in 12 different Hall of Fames, and voicing over a feature for the Florida Education Board of Governors meeting," said DeCapua.
DeCapua's journey with Seminole Productions began in November '21 when she was hired as a freelancer, which then turned into a full-time position as an Associate Producer of Live Sports Broadcasts in September '22. She finished her master's in Sports Management at FSU in December '22.